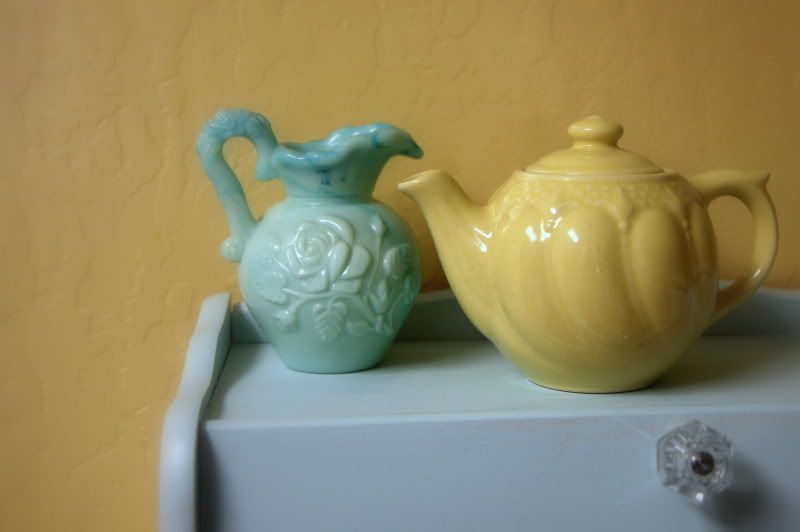 cheerfully vintage teapot and creamer, freshly painted breadbox.
thrifted chair (first seen here), painted funky blue. I like it.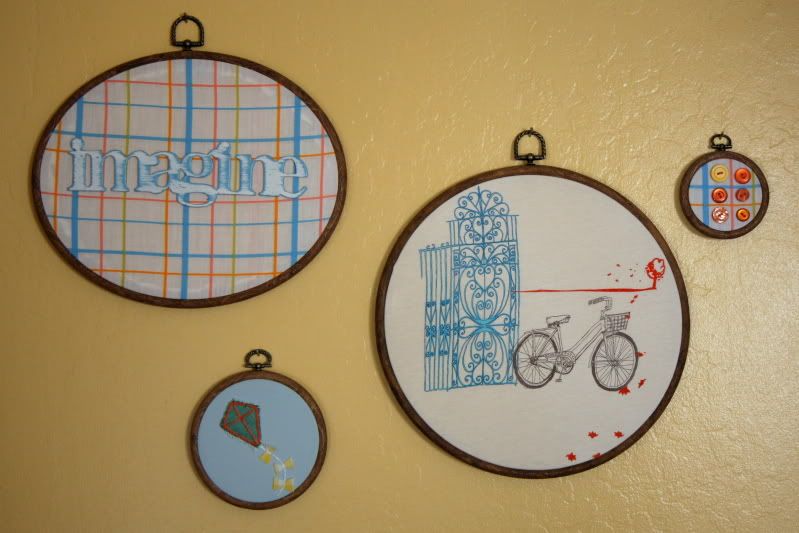 gathering of hoops. The bicycle one was an old t-shirt with which I just couldn't part.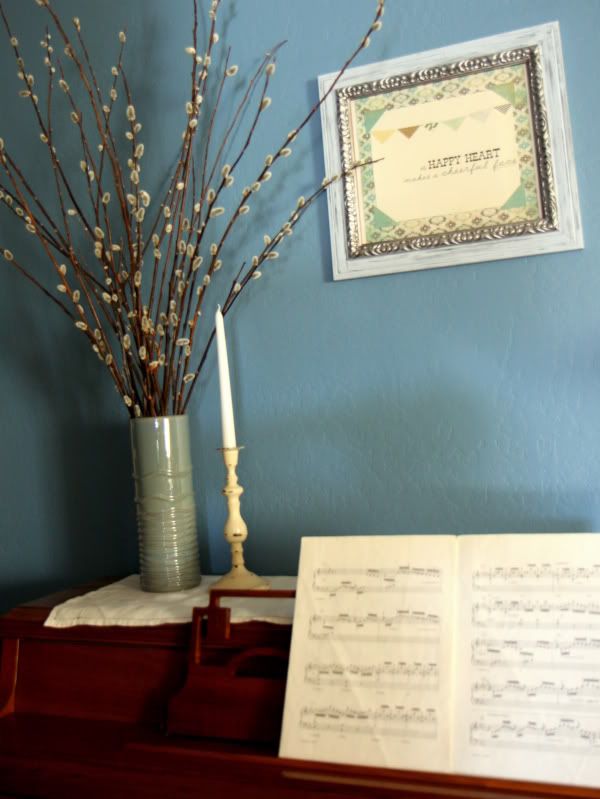 "Happy heart" print by
tank&tink
. Hi Molly!! :)
I adore birds,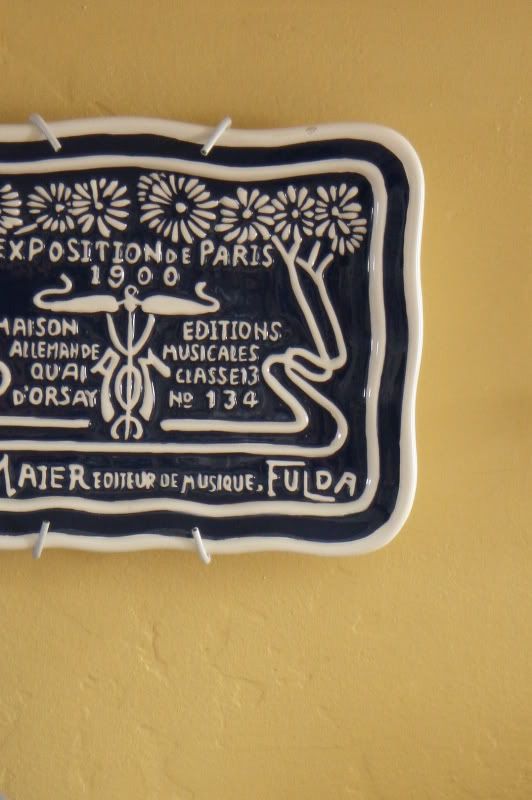 and thrifted plates,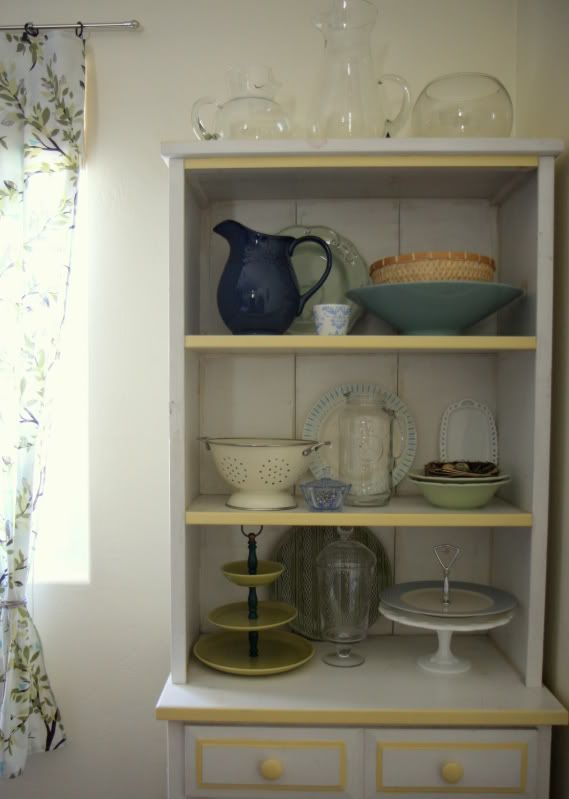 and this collection of loved things that sits on my old beaten-up shelf.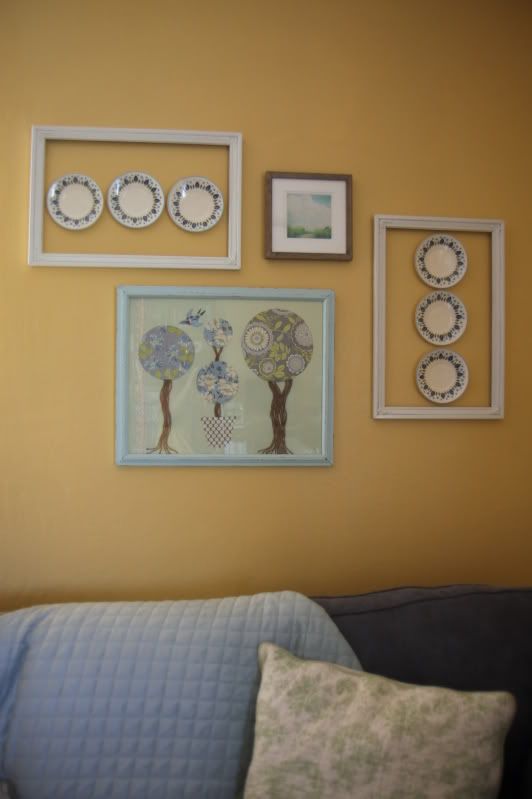 the cozy place.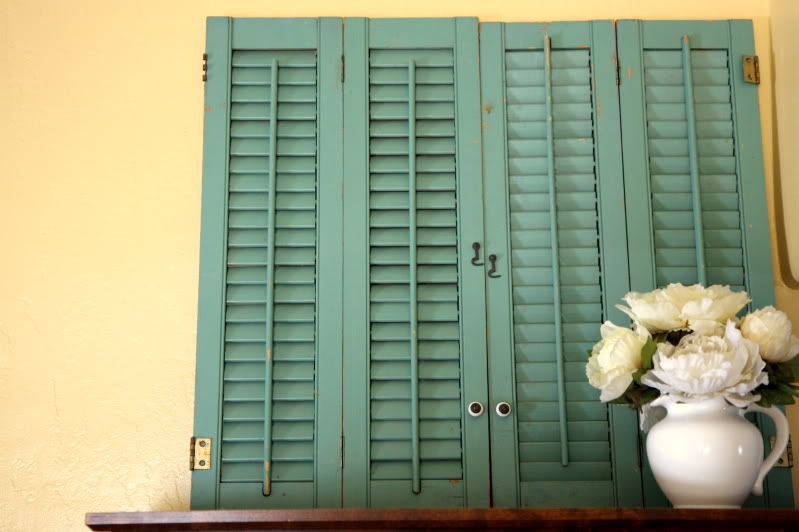 old shutters? yes please.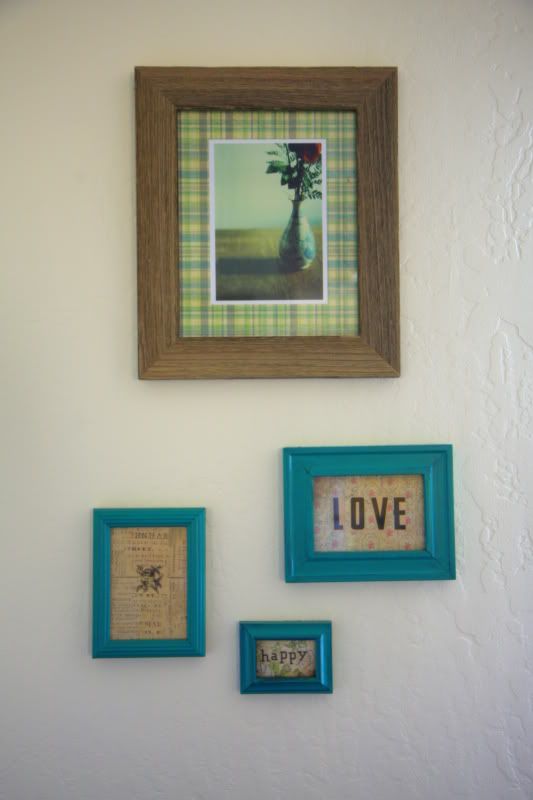 green paint+old frames+pretty paper=craft project I love, and one of my favorite things-to-hang-on-a-wall ever.
Happiness.
Love.
That's home.
what are some of the favorite things you have in your home?