The beautiful fall weather this week has me happy sigh-ing and skipping merrily about, so to speak. I simply adore it. Autumn is glorious.
Yesterday was no exception. It was so beautiful and perfect that we just had to spend some time outside enjoying it. Now, one thing you should know about me and my girls is that we rarely wear shoes. I mean, of course, we wear shoes whenever we go somewhere... but if we're at home, you can pretty much be sure we're barefoot. Even when we play outside. Down with shoes, I say!
This is why it wasn't until half-way through my mini photo-shoot with Emma (she's becoming my little photog) that I finally realized I had completely forgotten to put on shoes. But, instead of running inside and choosing a pair for the sake of these photos, I decided to just embrace the bare feet. It felt right. Beautiful weather always calls for bare feet, I think.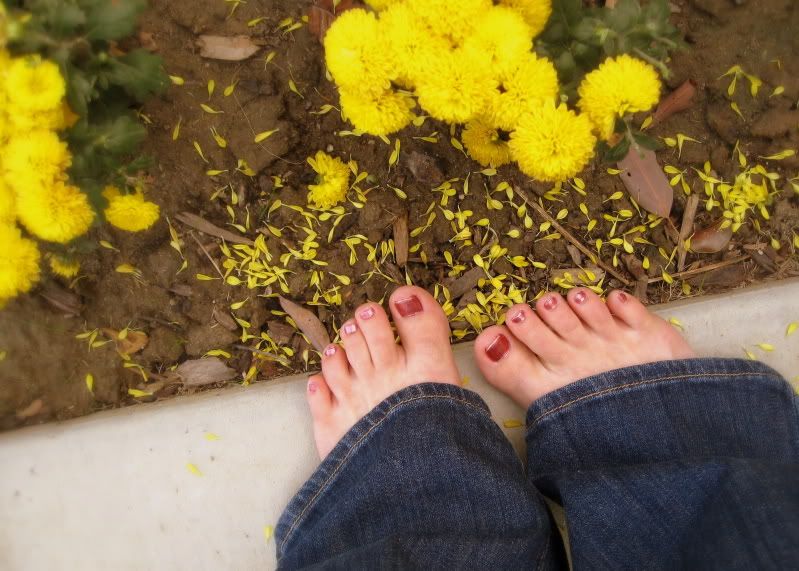 Pumpkins and a happy (although messy) baby are always a wonderful addition too.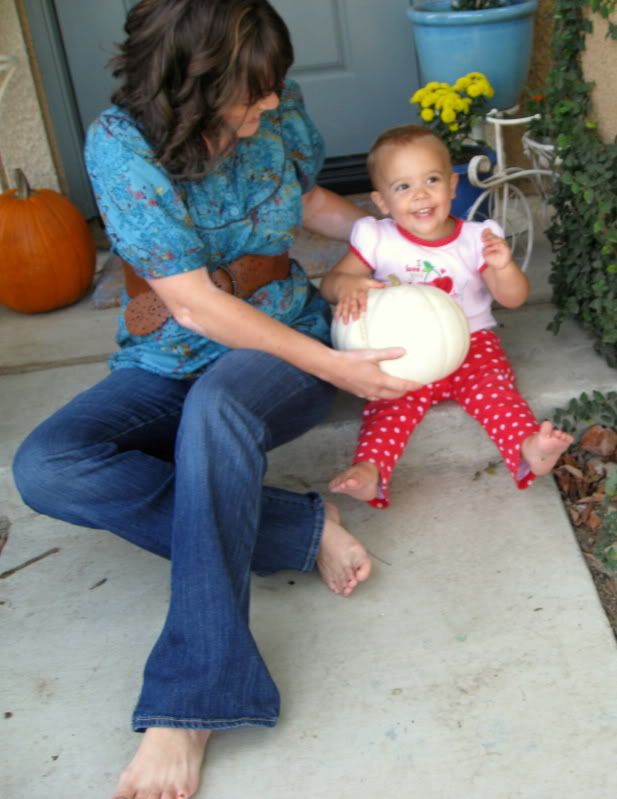 shirt:

vintage, from one of my favorite antique stores, $4
belt: thrifted, $2 (yes, you've seen this one before. I wear it alot. It's just such a perfect belt!)
jeans:

GAP, $30
The detail on this shirt is so sweet. I love the pin-tucks (or are they pleats?), the buttons, the little bit of brown piping, the slightly puffed sleeves. I'm not even sure what decade it's from-- judging by the tag, maybe the 60's or the 70's. I was thrilled to find it!
By the way, I would like to officially say hello to the newcomers to my blog who have left such lovely comments for me this week... Hello!! :) I'm having such fun discovering new bloggers myself, and I love when a new face comes here to my little corner of the internet. I do hope you'll stick around.
Rosalie and I (and Emma and Annabelle too, even though they didn't make it into today's photo) wish you a very happy rest of your fashion week, and a most delightful autumn!