day 5 already? what? this week is going by so quickly! It's been super-duper delightfully fun. I'll be sad when fashion week has come to an end.
Although... I won't lie, I am getting a little bit tired of looking at pictures of myself. You might feel the same way, too, about continuously looking at pictures of me. It's ok. I understand. :)
Yesterday, Thursday, was a doozy of a day. All of us had to be out the door by eight-thirty (easier said than done!), and we were gone until nearly one... then almost as soon as we got home my doorbell rang with the first of my five piano students. Thursdays are always a hectic day 'round these here parts. So, my outfit for yesterday needed to be easy-peasy-lemon-squeezy... something comfy and un-fussy to wear. As tempting as my yoga pants were, I resisted that urge and went with this instead. hehe.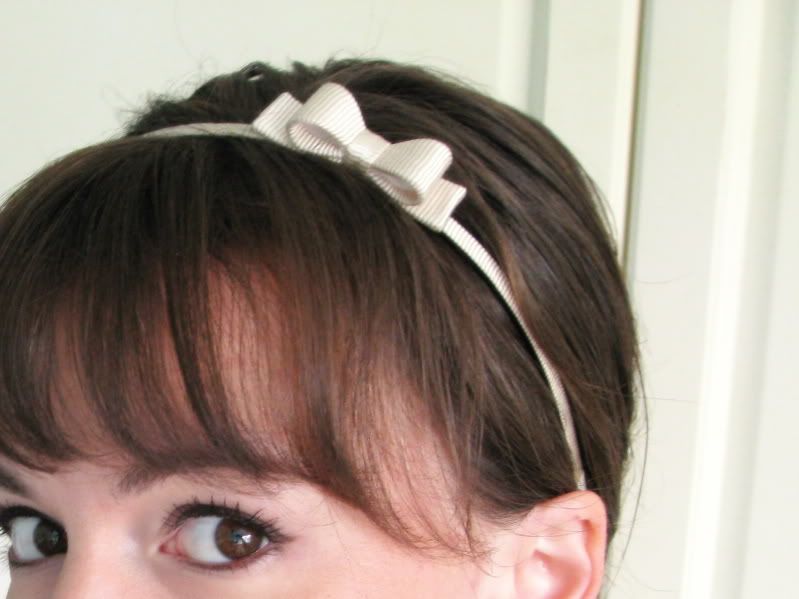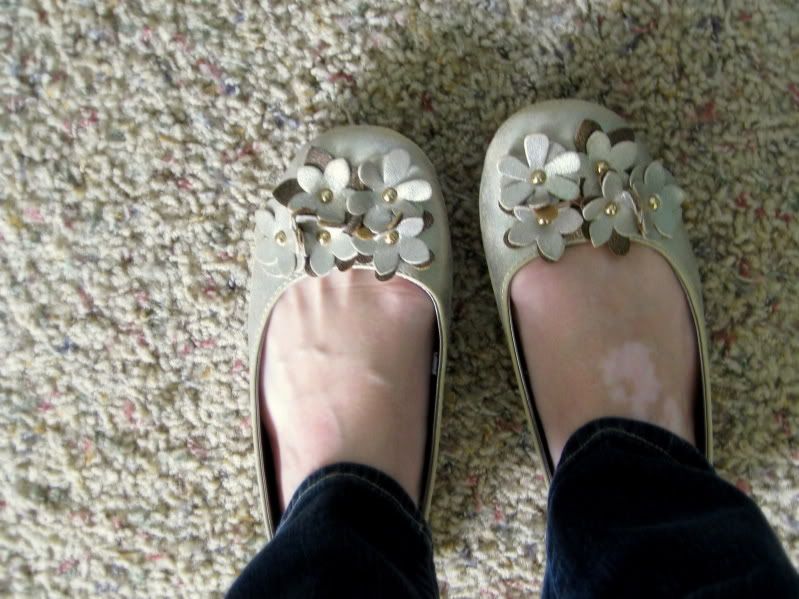 cardigan:

Target clearance, $4
lacy flowy shirt:

Kohl's clearance, $5
scarf:

Liberty of London at Target, $6 (I just love Liberty of London!)
skinny jeans:

Paige Demin at Marshall's, on clearance, $50
metallic flats:

Target clearance, $4
bow headband:

Forever 21, $3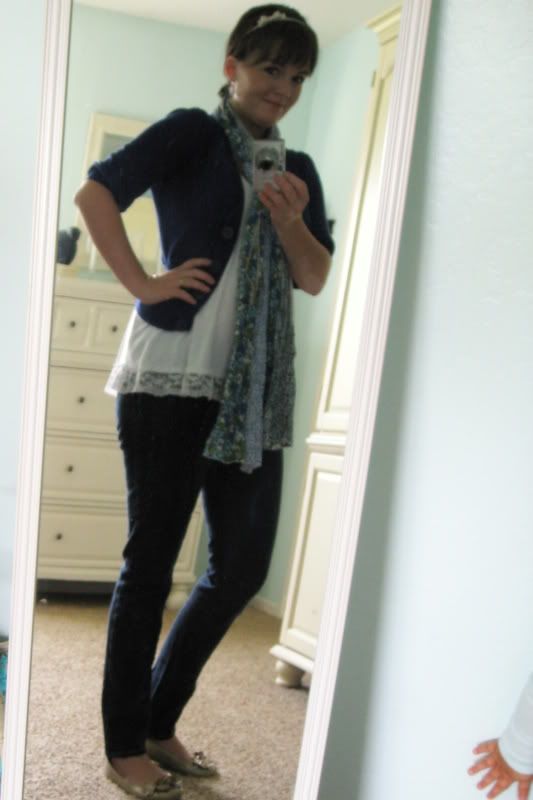 I simply had to post this last picture... just look at that darling chubby hand that sneaked in somehow. Teehee.
have a lovely Friday, friends!
day 5 link list.
Please click on this, if only to have a peek at Emery. How is one person this cute?? Seriously.