wow, day 5 already! this week is flying right on by. Today is Wednesday, which means: craziness. I always feel like I never get to castch my breath on Wednesdays, but always, at the end of day when I look back and see all we've gotten done and all the lovely things that happened, I don't mind being out of breath.
Today I wore one of my favorite shirts.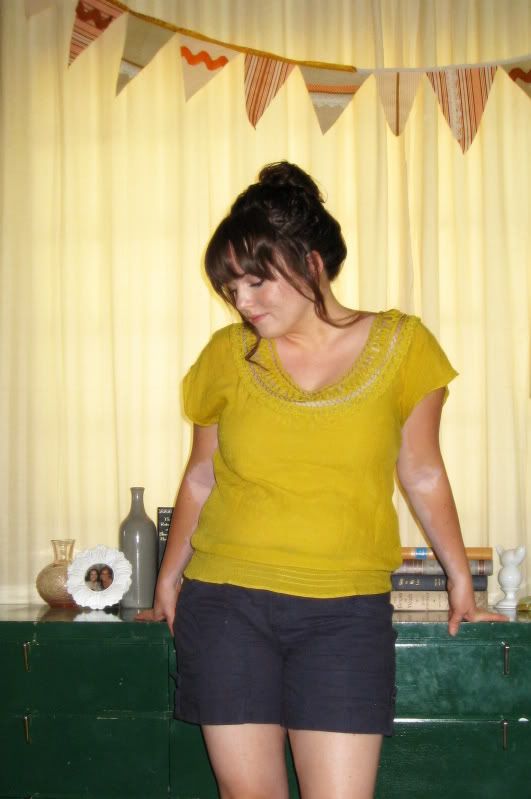 This yellow shirt has kind of a funny story... one of Lydia's good friends, Kristen, came to visit her here once, about a year and a half ago, and she wore this shirt. I loved it so much that I joked about stealing it from her (don't worry, I didn't.) Then, a few months ago, my other sister Jerusha, who lives in the same town as this friend, received it in a bag of clothes that Kristen didn't want anymore and gave to her. Jerusha remembered my affinity for this yellow shirt, and promptly mailed it to me. Such a happy set of serendipitous circumstances! I always knew this yellow shirt and I were fated to be together.
...and I didn't even have to resort to stealing!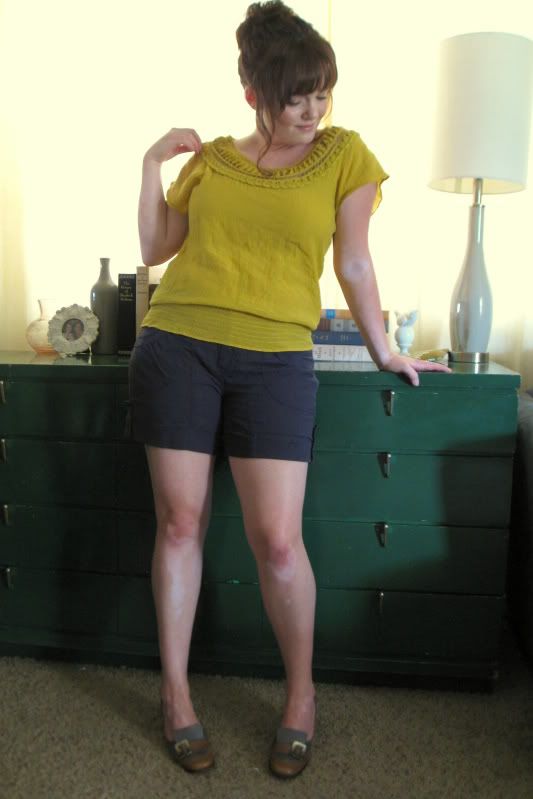 yellow shirt: f21, hand-me-down
navy shorts: kohl's clearance
shoes: vintage, thrifted
I must also say a little something about these shoes.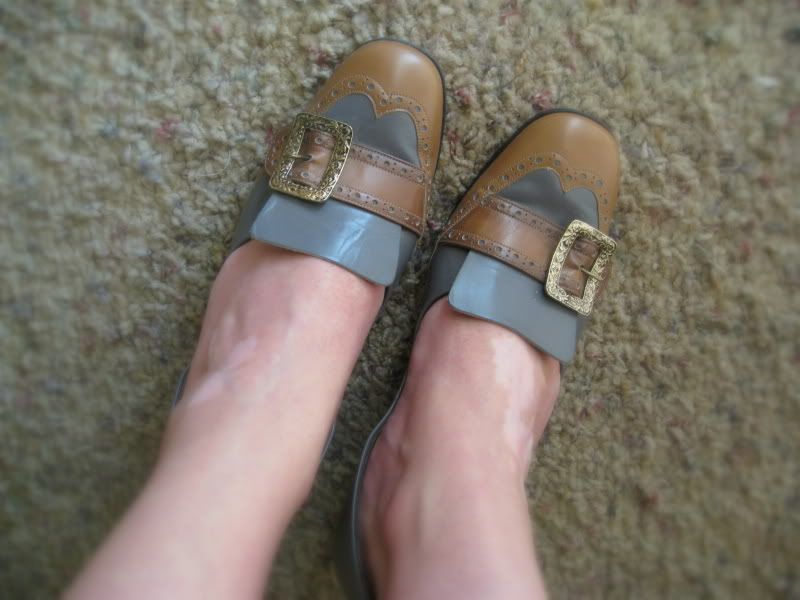 I found them when I was visiting one of my favorite antique stores here in town... turns out some little old lady had given her entire shoe collection to this store-- trunkfuls of shoes from the 50's on, in all different styles and colors! and wouldn't you know, she and I are exactly the same size of feet. It was quite difficult to choose just one pair, but these are the ones I came away with that day, and I love them. Soon, I must go back and dig through the treasure trove of shoes that waits for me. I know there's more that I simply MUST have. :)
a very happy Wednesday to you all, my dears!
day 5 link list
, at Emery's blog (she looks so charming today!). the loveliness never stops.
ps. thanks to Miss Emma Joy for being such a wonderful photographer for her mama today! :)