Fashion week, day 6! tomorrow is the last day, I can hardly believe it. Aren't you all going to be sad when it's over? I will be, although wow is it a stretch for me to blog EVERYDAY. Have you noticed how my posts keep getting later and later? Um, there's a reason I only blog once every three weeks! hehehe. But this week has been so fun, and I wouldn't have it any other way.
Today's outfit doesn't seem very "fall-ish" probably, but perhaps that is because it was quite hot and summery outside. I snapped this picture as we were out the door to go buy groceries. (yes,
again
. I buy a lot of groceries, apparently!)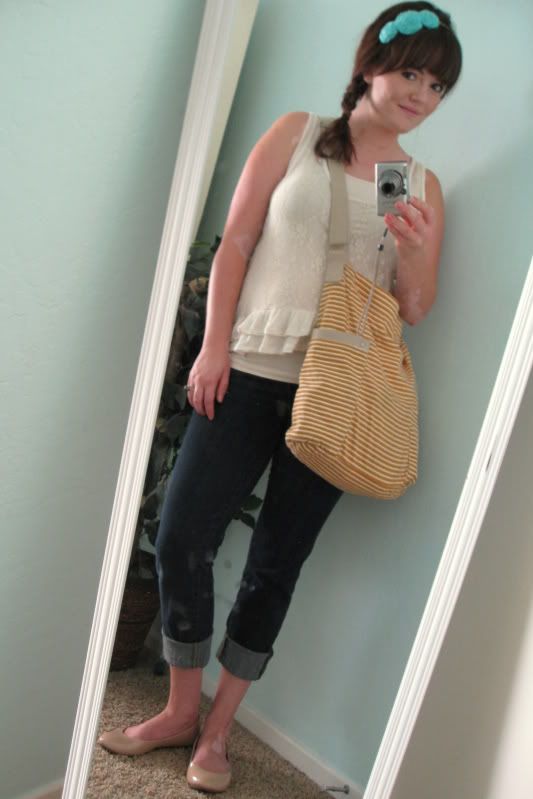 cream tank top: tj maxx
lacy top with ruffles: kohl's clearance
skinny jeans: Paide denim, marshall's
messenger bag: target clearance
nude flats: Payless clearance
rosette headband: Etsy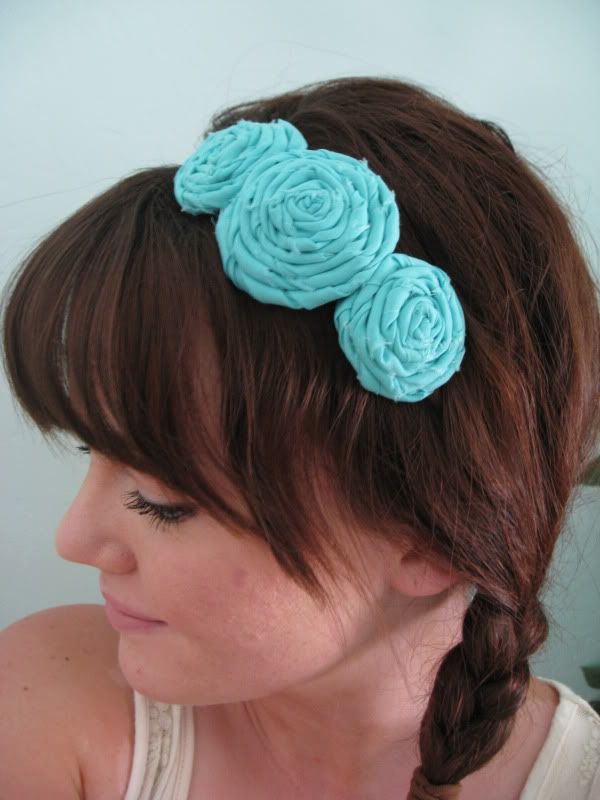 Isn't this headband the cutest? One of my friends makes these, and they're amazing. Please do yourself a favor and go check out her shop,
Pocketful of Zoe
, on Etsy. Her name is Alisha and she's not only quite talented, but also a lovely sweetheart. I already want to buy more from her. One of each, if you please. :) I love it when friends of mine open Etsy shops! it's just so much fun to buy beautiful things from people I know and admire.
and now, lest you are tired of looking at pictures of me, I give you the fabulous Emma, who asked if she "could do a fashion post too?" She carefully chose her dress and the shoes to match just so, and adorned her hair with her favorite flower just for the occasion.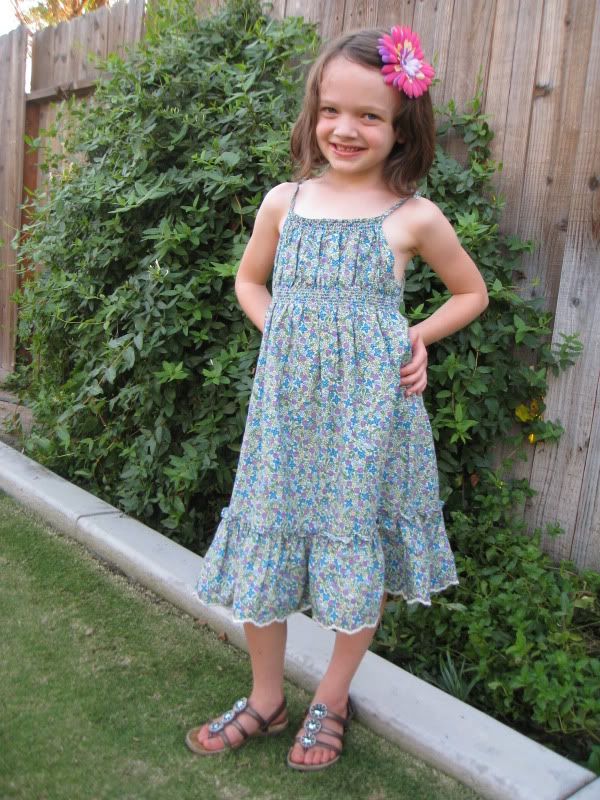 I think her look is sweetly fresh and floral.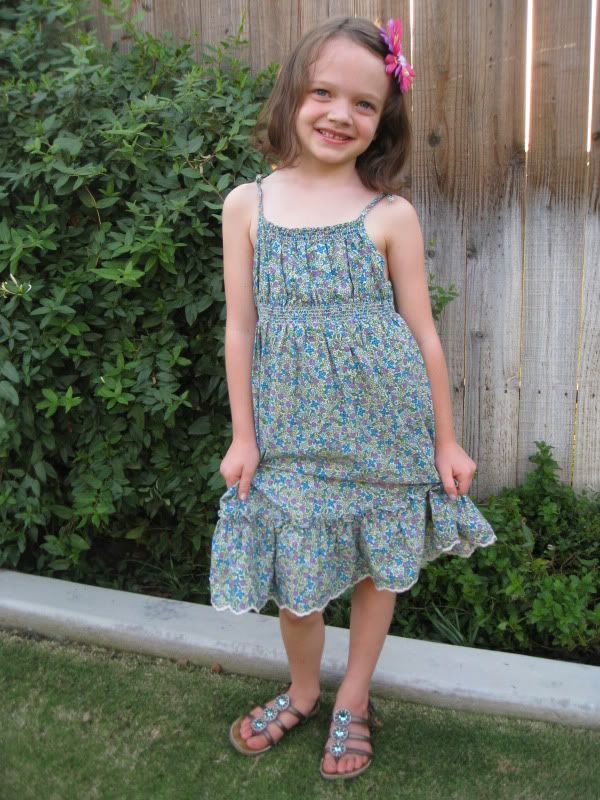 work it, Emma Joy, work it.
Sometimes I can't believe this lovely creature is my daughter. Such a blessing.
Sweet girl of mine. oh, I'm thankful.
day 6 links
. Now that I'm actually on the computer, I need to go see what everyone else is wearing today! whee!