day two of fashion week!
and today, it's only 80 degrees, as opposed to 100.
I rejoice.
I'm going to get my outfit for today out of the way first, because then I have something even better to share with you!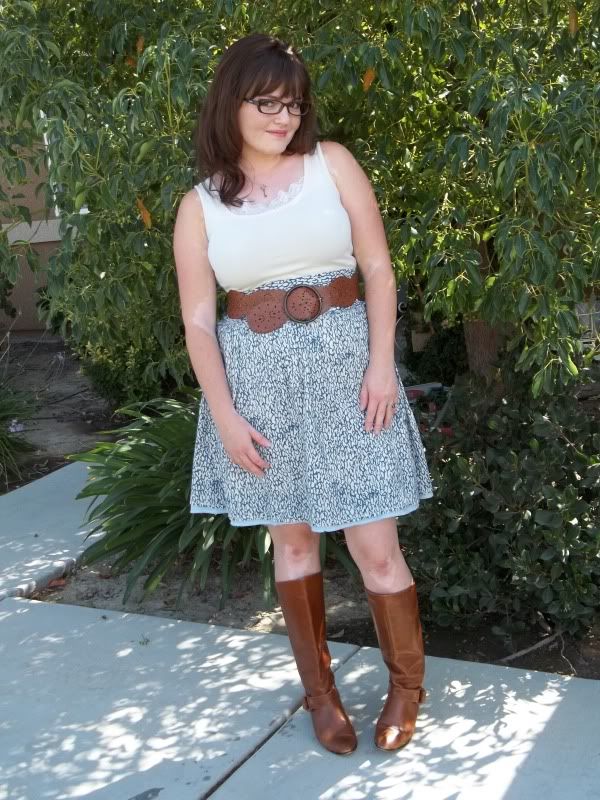 lacy camisole: charlotte russe
cream tank top: TJ Maxx
skirt: american eagle, from Plato's Closet (I bought this one years ago, back when I was skinny and could actually wear it down around my waist. haha.)
belt: thrifted
boots: vintage Nine West, thrifted.
I asked my sister Lydia, who lives with us, if she would be in today's post too. She always looks cute, and today the yellow she had on was too good not to share.
yellow tank: J Crew, hand-me-down
jeans: Calvin Klein, hand-me-down
yellow heels: Qupid, hand-me-down.
(can I get a hooray for hand-me-downs?? they're the best! holla for a FREE outfit that looks amazing!)
did I just use the word "holla"?
I don't know what's come over me.
anyway.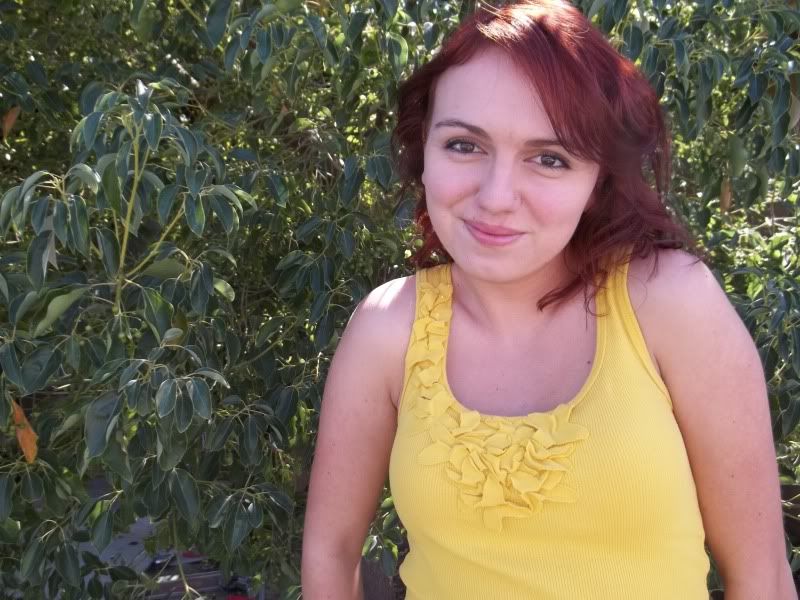 isn't she adorable?
I loveth her muchly.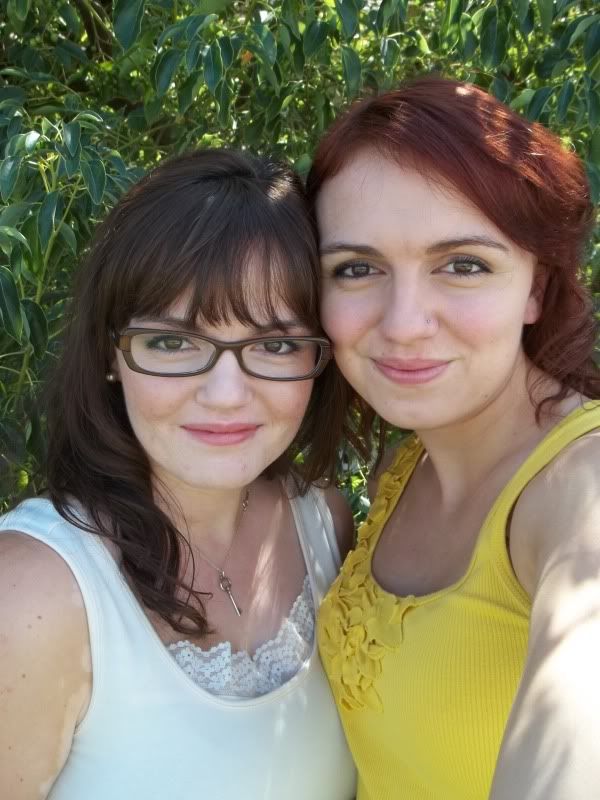 thanks for helping me out with fashion week today, Lyddie-lou. Your pretty face is welcome on my blog anytime!
stepping away from fashion for just a wee little moment, I must say I'm so glad today is Sunday. we had a wonderful church service this morning, followed by a yummy lunch, tonight we're going to have dinner with dear family, and as I sit here typing this, my husband's band is making some pretty awesome music in our garage. God is so good, and I am grateful for this day.
I hope all of you have a lovely Sunday as well. I'm off to peruse all of your fabulous looks!
day two link list!