with a pretty red scarf and some red lips to match.
cream cotton top: kohl's clearance
jeans: GAP
boots: target clearance
scarf: a gift from my brother when he was on deployment in Afghanistan (he sent me a box containing seventeen scarves he had bought from street markets there!)
brooch: thrifted
confession: I didn't actually wear the boots and the scarf today. It was far too warm. But I dreamed about wearing them!
with a beautiful friend who looks so pretty in pink that I just had to share. This is my most favorite Ashlei (as I like to call her), and she's wonderful and always looks adorable too. She came over for coffee this morning! It was lovely. I heart her.
polka-dot sunglasses: f21
tank top: walmart (so cute!)
cardigan: hand-me-down
with a sweet little blondie wearing a cute lil ballerina.
my darling pixie Annabelle. She, like her sister, wanted to be a part of fashion week too. But she, unlike her sister, doesn't like to smile and work it for the camera. but her little shy and tentative smile is just as wonderful.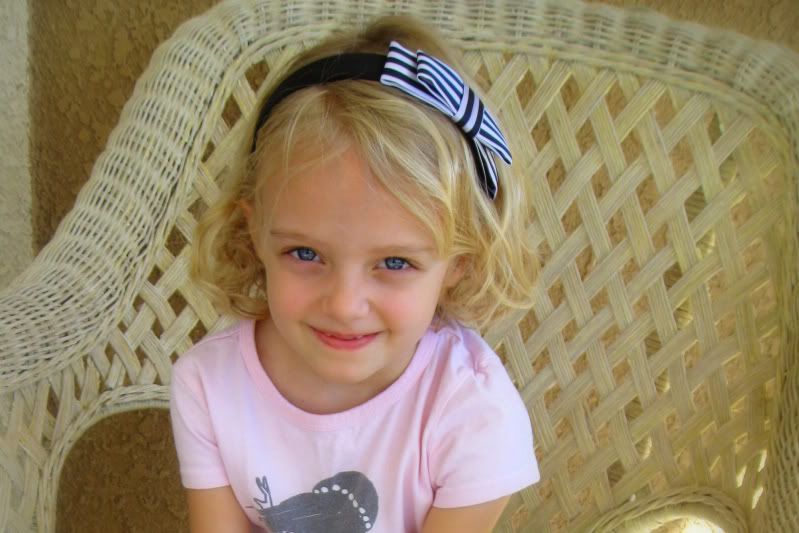 Sometimes all it take a is a good spin in a twirly skirt to bring out the joy on her face.
This girl melts my heart.
sigh. I can't believe it's the last day of fashion week! It's truly been so. much. fun. And so good for me to think outside the box on what's in my closet! I feel like I have a fresh new take on my wardrobe!
Thanks to each and every one of you lovely ladies for all your kind, sweet, gracious, make-me-smile-and-sometimes-blush comments. I hope you know how much they meant to me, and how much I really do appreciate it. Honestly. I really wanted to get around to commenting on everyone's blogs, especially those who left ones for me, but unfortunately my google account is somehow messed up and won't let me comment on certain blogs. (psh. technology.) So if I didn't get to come tell you this week, just know this:
I think you're fabulous and beautiful.
:)
and to prove that fact, here is the
link list from today
.
the end.