A Civil Wars concert in LA with some of our best friends. Words cannot even describe how amazing.
Father's Day with the best daddy ever.
swimming lessons for two little wanna-be mermaids.
the cutest band of VBS-goers you ever did see.

(Rosalie, Annabelle, Emma, cousin Faith, our sweet neighbor girl Hayley, and cousin Jason)
Lots of fun and laughs with Auntie Lydia (we love having her here everyday!)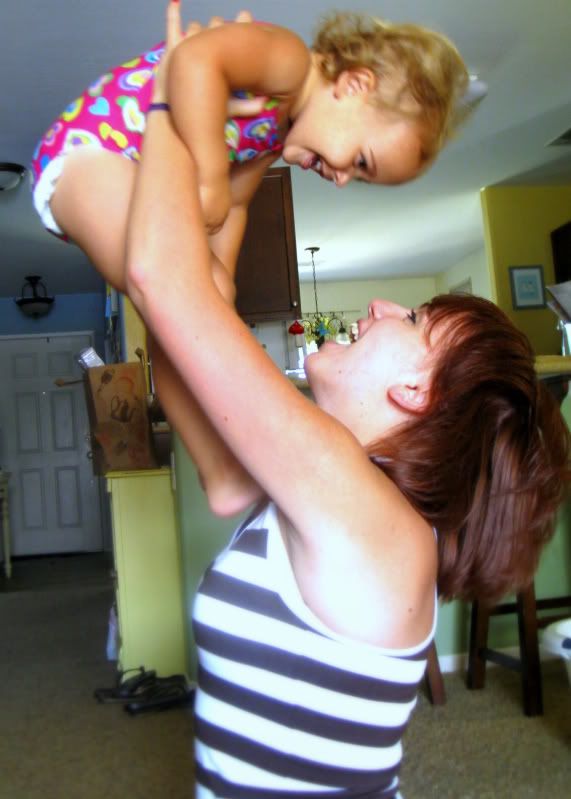 Piggie-tails on a two-year old blondie. I die.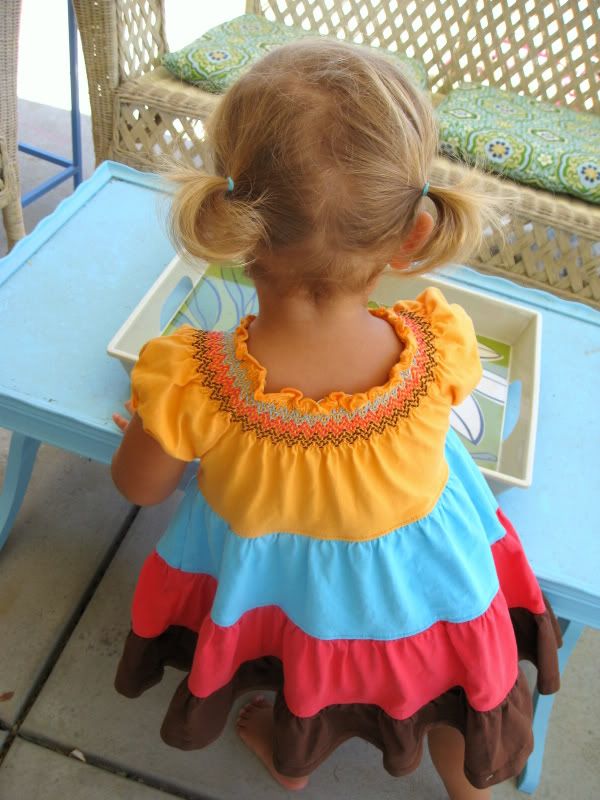 Playtime outside (when it's not too hot) and pockets full of posies. Gorgeous blue eyes and sun-kissed cheeks.
A shaven and shorn but oh-so-sweet puppy dog, who likes to snooze in our cool house and wait around for the lovin' we will inevitably give her.
Tomato plants growing large, corn growing tall. And we await the bounty.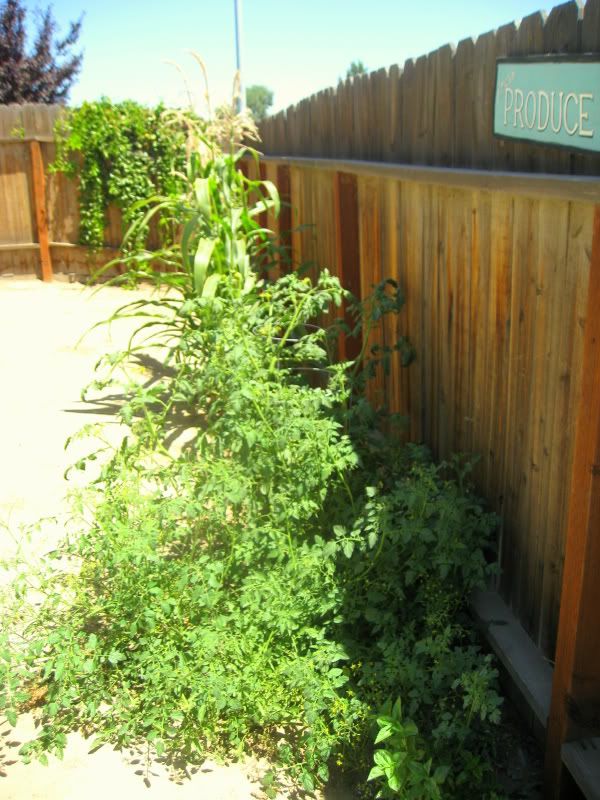 a day trip to Cambria, alone, for the two of us. happiness and wonder. love.
summer-y and much-shorter haircuts for these sisters. chop, chop!
also: rompers and dresses and great big smiles. all-around cuteness.
trips to the library

(it gets us out of the house! it's cool! it's FREE!)

which always results in three little readers all in a row, and me smiling at the very sight.
this summer is flying by in quite a blur. But it's a happy, sunshiney, memorable, colorul, mellifluous, lovely sort of a blur.
And we'll be soaking up every last little bit of it that is left.