(does anyone else use the word "flower-dy"? you know, instead of "flowery"? I do, just for fun. it drives my husband crazy. I'm sorry, honey.)
Spring is such a speedy season. I can't believe it's already May!
And I know May will fly by too, for it is crammed full of many things. I also know that it will be summer here before we know it. It was 97 degrees here yesterday, this is how I know.
So, I'm trying to soak up as much spring as I can before the heat arrives for good and the season is officially over.
We've been spending lots of time outside, doing our schoolwork for the day on the patio at the little table covered in the strawberry-print tablecloth. Reading in the playhouse on pillows and eating lunch in the sunshine. Riding scooters and getting covered in chalk-dust. Being chased around by the puppy and playing with neighborhood friends. Digging in the dirt, planting tomatoes and corn, hollyhocks and roses, basil and creeping fig.
My garden has been so good to me lately, with flowers blooming in wild abandon and honeysuckle and jasmine scenting the air with delicate perfume. When I take Violet outside early in the morning, I wander from plant to plant and just drink it all in. The beauty of the garden feels just like a gift to me, something I can enjoy without care. My house is always a mess no matter how hard I try, the laundry always needs to be done and is never finished, and the closets and cupboards never seem to stay organized... but outside, in the garden, it's a different story. This beauty doesn't rely on me. It's not a project that awaits my hands in order for it to be lovely or complete... this beauty just happens, thanks to the good Lord above. Once upon a time I simply stuck a plant in the ground, and now, for years after, it simply IS beautiful, growing and gracing our yard and home even when everything else might be less-than-lovely.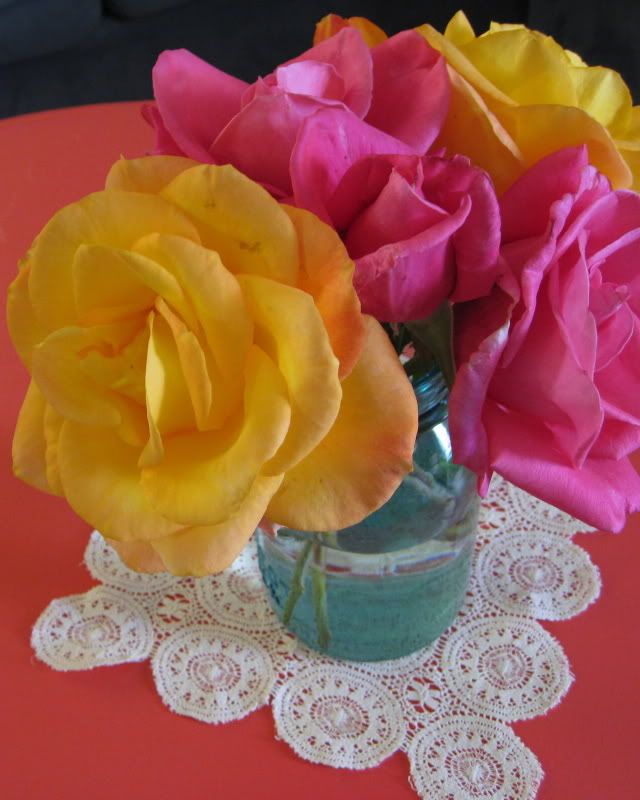 It makes me happy. And thankful.
You know what else makes me happy and thankful?
These three little ladies, clad in their Easter dresses on that Sunday.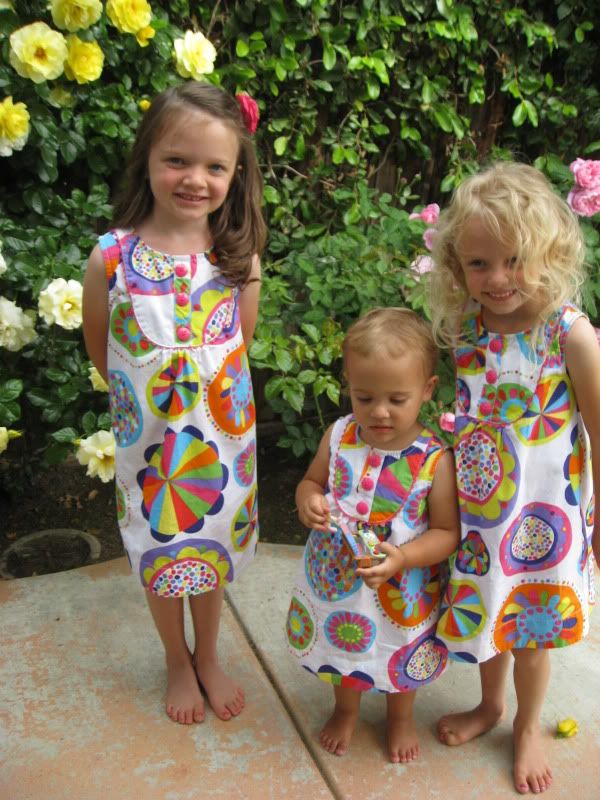 Yes, indeed, they make me
quite
happy and thankful. I love my girls.
Even if they won't let me take
just one
good picture of the three of them together.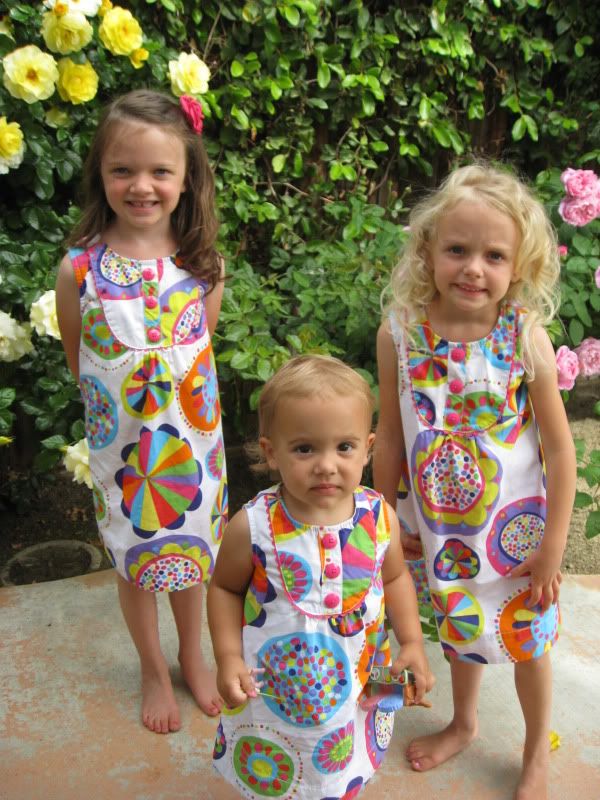 teehee.