I thought I'd give you a little glimpse of my favorite part of the evening...
Rosalie LOVES her bathtime. And apparently, she loves to eat bubbles too!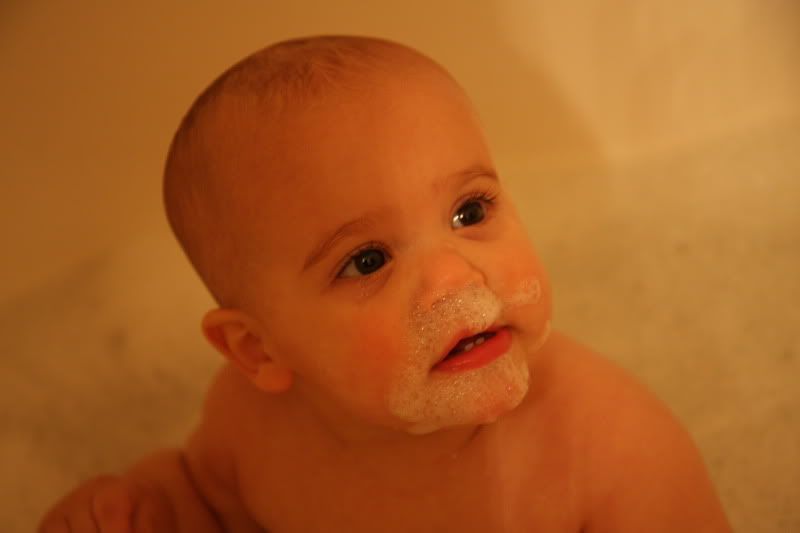 Mustache.
She also likes to suck on her washcloth. In fact, she will scream if I try to take it away from her to actually use it. Nom nom nom.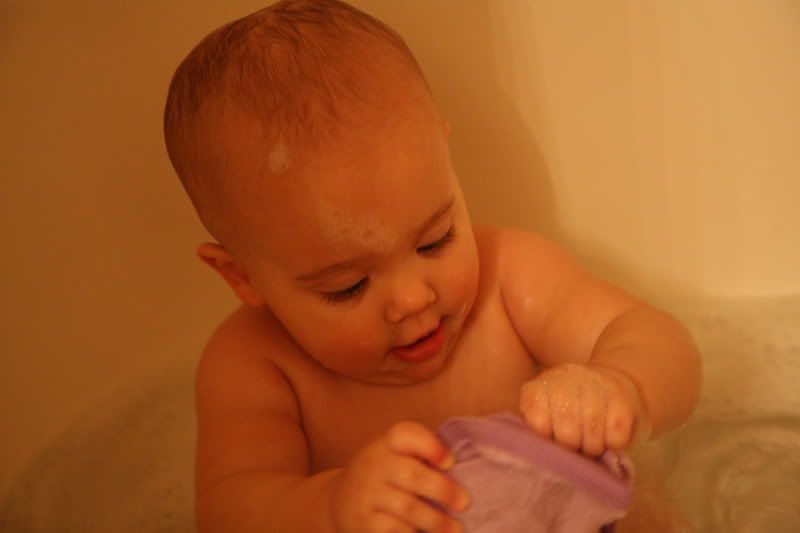 And finally, a completely gratuitous baby butt-crack shot.
One more. Because baby booty is one of the cutest things in this world.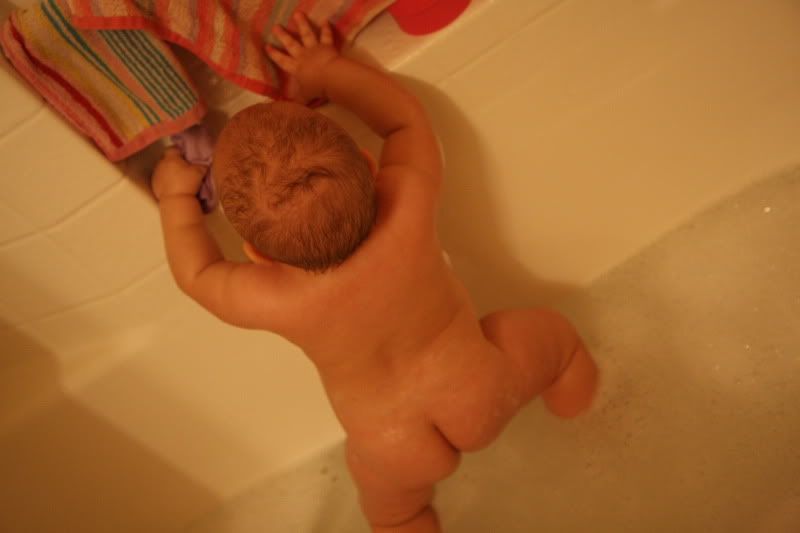 (someday, she will most likely hate me for this. It's a risk I'm willing to take. You're welcome.)