The delights of a pumpkin patch in the fall are something of which everyone should partake. (especially when it's an ADORABLE pumpkin patch, with rustic old wagons loaded to the brim with gourds of every size and shape, a little wooden bridge over a pond, fall leaves everywhere, and twinkly lights galore.)
So, this past Friday (aka One of the Most Perfect Days Ever), Jeremy and I and the three girls made our way to the pumpkin patch-- which, by the way, is all of 5 minutes from our house. That's right, folks, we live 5 minutes away from The Cutest Pumpkin Patch. Not bad.
We went after the kids woke up from naps, and it happened to be perfect timing. Still light enough to squeeze in pictures, but late enough that as we were there dusk fell and the twinkly lights came on in all their charming glory. Don't laugh at me (or do. whatever.), but sometimes I get a pleasant little ache when certain surroundings are just so homey and delightful that they make me all nostalgic and happy inside. And that's how I felt about our pumpkin patch visit. It just felt like FALL. And I was there with my family. What more could a girl want?
The girls, of course, loved every moment and came away with the perfect little pumpkins after many such exclamations of "ooh, look at that one! And that one!" Pumpkins are delightful.
The only downside is that there wasn't
quite
the chill in the air that I was hoping for... but I pretended anyway, as I dressed us all in our jean jackets and wore my new yellow hat. We may have been a bit warm, but it was worth it. One simply
cannot
visit a pumpkin patch at dusk while wearing a tank top. I refuse.
Accquring pumpkins aside, our REAL reason for going to the pumpkin patch was, of course, to take pictures. And take pictures we did! (or, more accurately, my sweet hubby took pictures... thanks for putting up with me and my whims, babe)
I didn't even realize I had dressed Emma and Annabelle to match until they sat down for this shot. True story.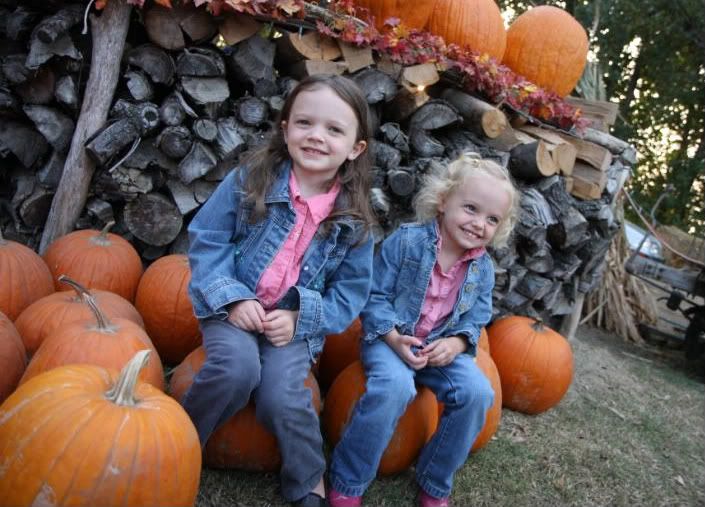 It's cliche'.... but I have to say it.... my three pumpkins. AW. (so glad I got that out of the way)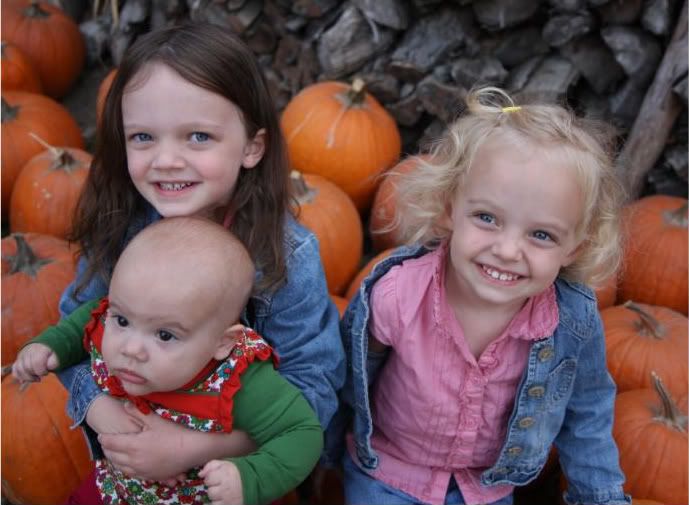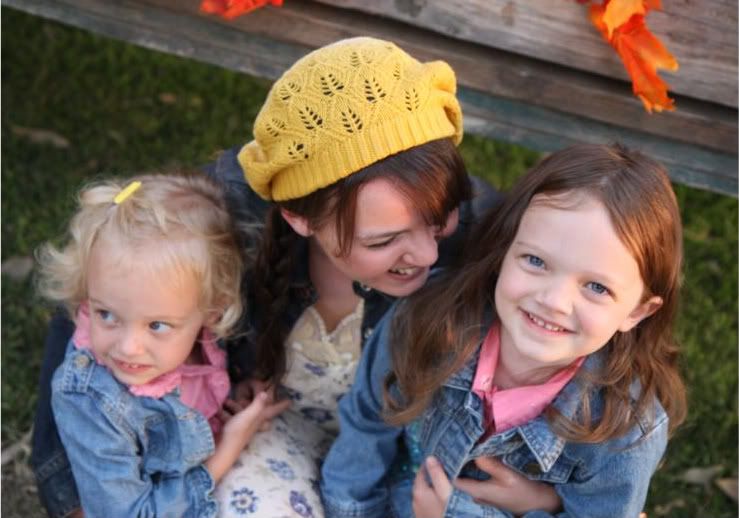 Be warned, your heart may melt when you see this...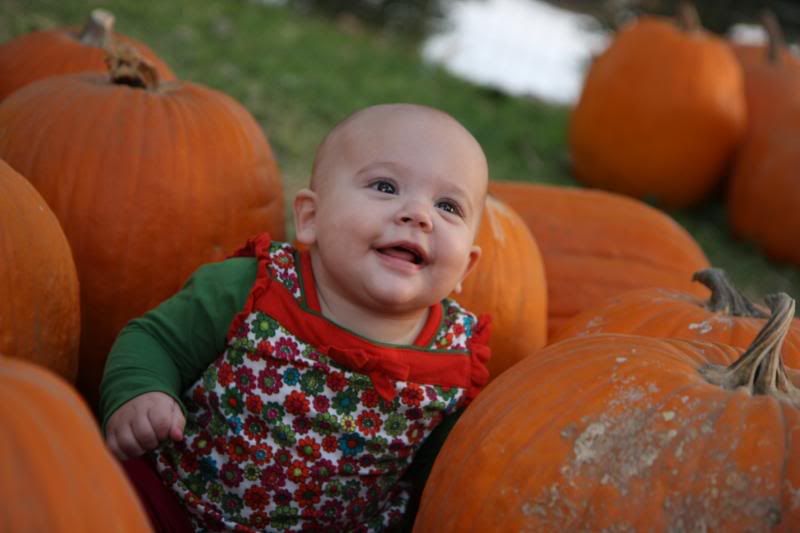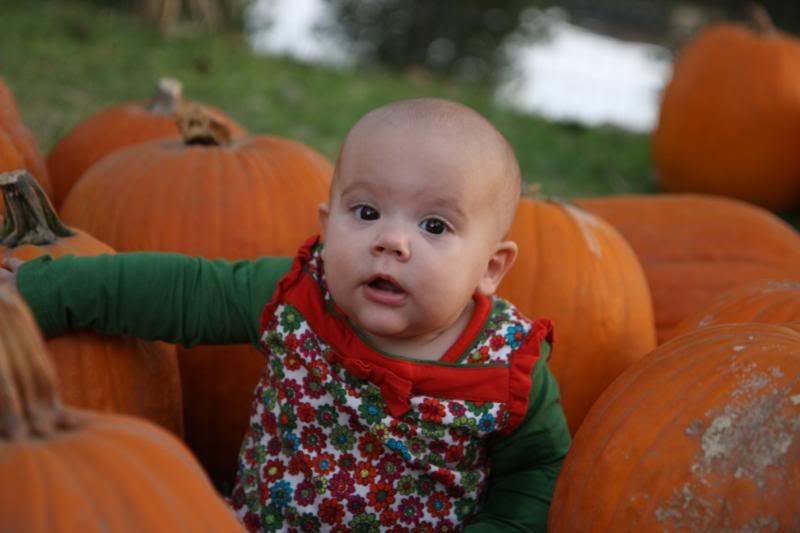 Love this one...
Little sidenote: when we were looking through these pictures together at home, Jeremy told me that I reminded him of Kate Winslet in this one. I wanted to make out with him a little bit. (because hello, she's GORGEOUS. I don't really agree with him, but way to score some points, honey :)) Anyway. Moving on. Look at my cute children!!!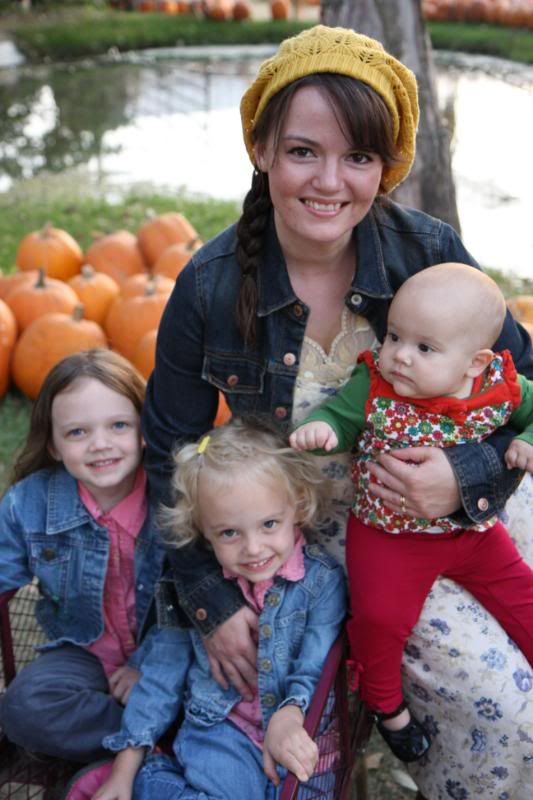 This series of pictures makes me smile. Have at it, Rosalie!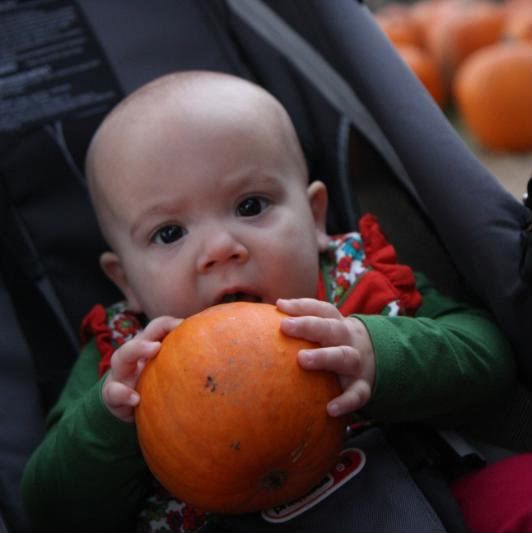 I love my dear little family. And I love pumpkins. The end. :)