what does one do with a perfectly good frame for which the glass is missing?
Take these things
add a bit of glue, and spend a little time happily arranging buttons when you should be cleaning up your kitchen after dinner....
and this is what you get:
I just love buttons. And now I can have them hanging on my wall!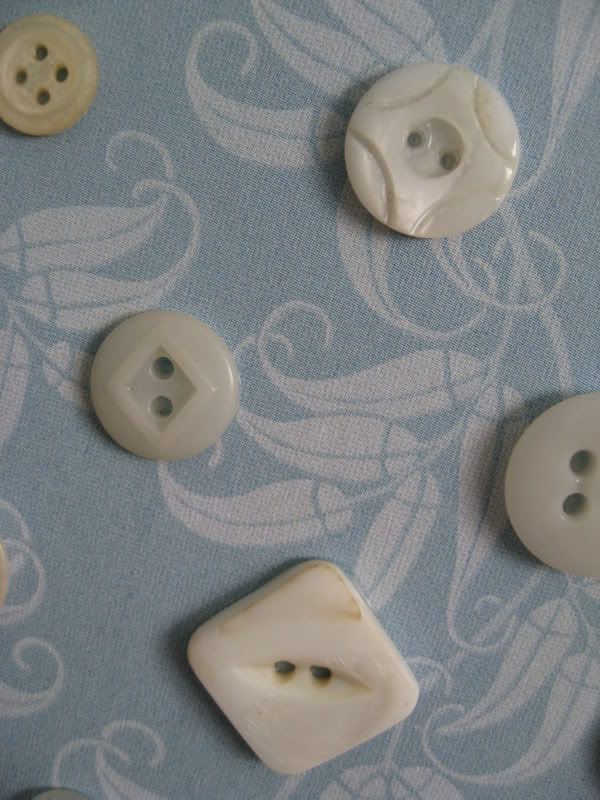 Since I pretty much LOVE that amy butler paper (seriously, I love it
so much
I even bought the whole pad of it at FULL PRICE. It was a breakthrough) I knew I wanted to find as many ways to use it as possible. So I took an old frame I had, painted and stressed it, and then filled it with this bit of "artwork":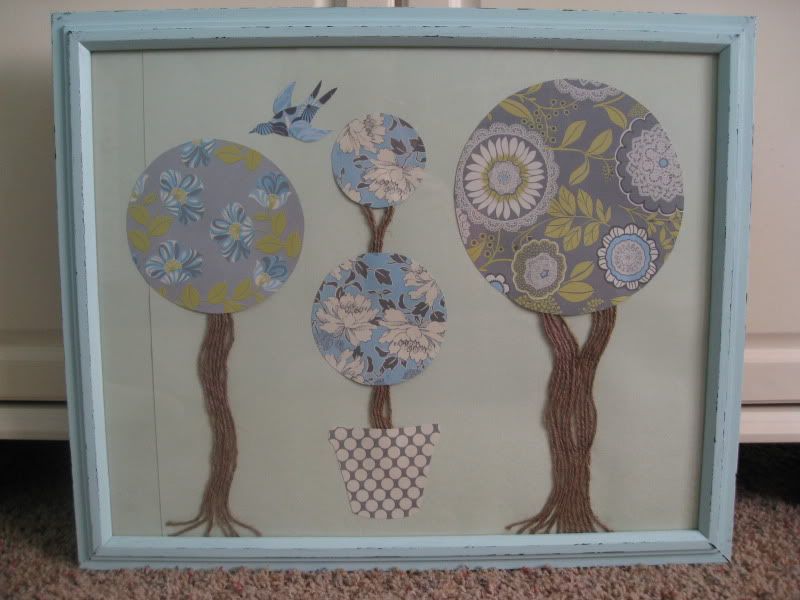 I love the colors and the textures, and how it's so simple and almost child-like. It was such a fun thing to work on (again, when I should have been cleaning up the kitchen. Point being: I'd rather craft than clean. Wouldn't anyone?) The only issue I have with it is that line on the left side. No matter what I did I couldn't get that to disappear and lay completely flat. Oh well. The good thing is that it's not nearly as noticeable when it's hanging on the wall.
The tree trunks are made out of garden twine, which I bought rolls and rolls of at Target for $1. I love garden twine! It's so versatile!
I also love the little bird, which was actually added as an afterthought. Birds are just so lovely, and I might be a bit obssessed with them.
These trees now hang behind our couch. I couldn't get a good picture of it on the wall with the lighting in our living room, but here is what it looks like against our yellow walls:
Give me some pretty paper, some glue, and an idea, and I'm a very happy girl.
And, I am pleased to report that yes, my kitchen did
eventually
get cleaned.