and because that smile of hers melts my heart every time I see it.
just like those big brown eyes and little button nose of hers do.
Oh, and did I mention?
Look out, folks...
because Miss Rosalie is ready...
to take off on all fours and conquer the world!!
Or, at the very least, the living room.
It's a whole new ballgame now, people. My baby is
crawling!!
On the move. Getting into everything. Making mischief and messes. Lord help me.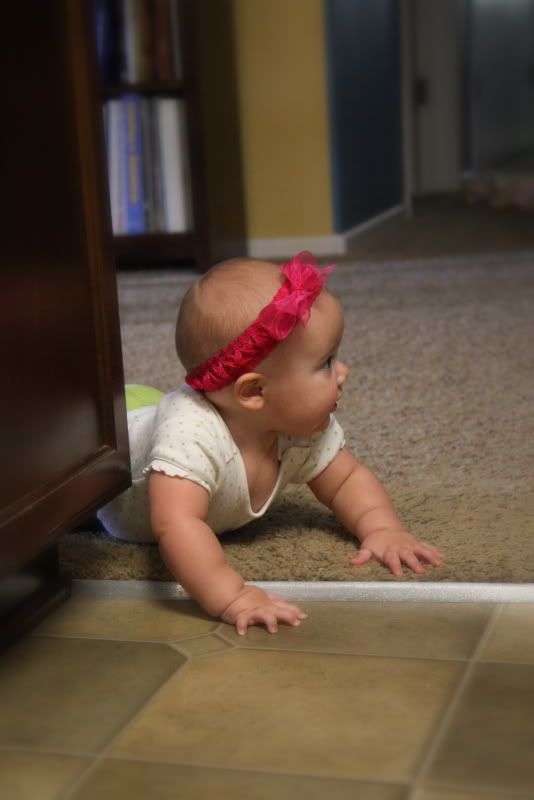 But really, who can resist that adorable lil' face peeking around the corner with anticipation and excitement?
Not me.
Hmmm. methinks I'm going to have to mop my floors more often.