Once upon a time there was a girl who had a baby. This baby had a crib, of course, which was worn from years of use and other little girls with teeth who liked to chew on things.
So, one day the girl decided to paint it. "Red," she mused. "I think red would be the
most
delightful color." She blithefully got out her brushes and a can of cheery red paint and started painting. And kept painting. And painting. And painting. Would it really take a million coats to make it look fine? Could it be that the slats were multiplying as she went along?? And where did this drip come from? And this one? and this one
and this one
and this one????
Finally, at looooong last, the task was finished. And even though the results were exactly what she had envisioned and she knew her little one would have many nights of happy dreams therein, she solemnly swore that she would never, no
never
, not as long as she lived, paint another crib again.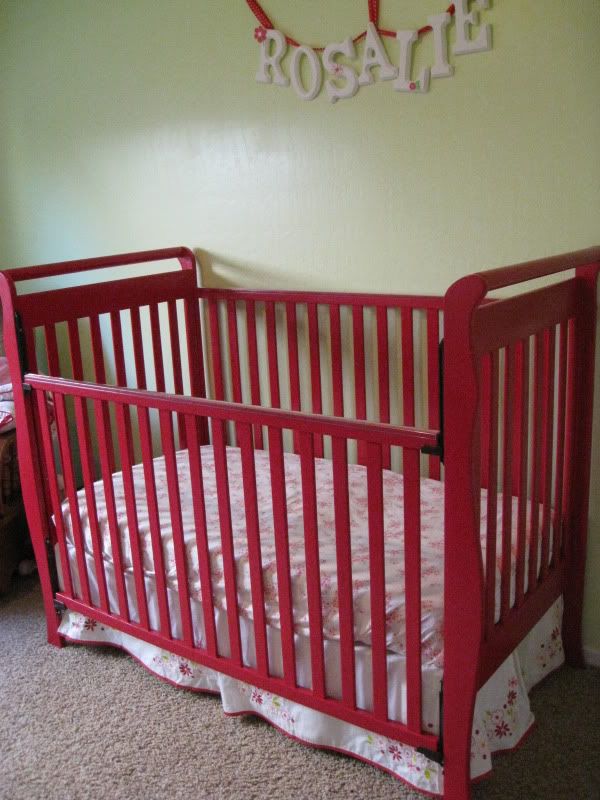 The end.