Hello internet.
Remember me? :)
So sorry for the lack of blogging, as well as the terrible lack of commenting (I still love you all!).
The reason I've been so absent from the online world is threefold (anyone else immediately think of a
certain episode
of Friends??)
one. It has been incredibly busy this past week. Like, really, really busy.
two. At my recent doctor's appointment I was told that "it's ok if I go into labor at any time now that I'm 36 weeks". (I'm also 1 cm dilated!) And, as terribly exciting and wonderful as that is, I may or may not have had a bit of a freak-out when I realized how many things I still want to get accomplished before this baby is born. So, every chance I can take I am working at whittling down that list while I still have free time! This means the computer time has taken a serious down-turn. I have to say, the break has been kind of nice... I've also found myself soaking up as much time as possible with my two sweet girls before a third sweet girl comes along to join them.
three. Sitting at our computer desk for any extended amount of time is absolutely killer on my hips and legs. I don't know why, but it is simply not comfortable. Here's where I'm jealous of anyone with a laptop. The ability to blog in BED? Such bliss. I can only imagine. hehe.
All that being said, I do have some blogs that I hope to get around to posting soon, and I certainly can't wait to get caught up with all of you lovely people!
Since I'm here, allow me to share with you all some of the perfectly delightful mail I've been receiving lately. I set aside some of my "piano" money this month with the purpose of purchasing several things I've been wanting from there. Funnily enough, this month also just so happened to be when
Ashley
decided to host a
"Spreading the Love"
challenge for Etsy. Perfect! It was only appropriate that one of my first purchases was from her
adorable shop
:
Stickers! I've had so much fun creating my own little things with these.
The cutest little key chain ever! (ugh, look how fat my fingers are right now!)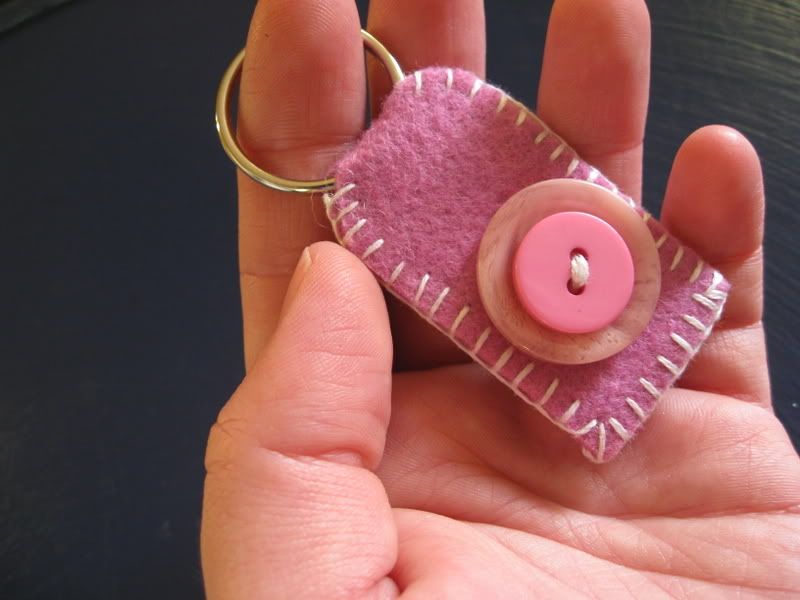 I also finally ordered myself these beautiful earrings from
Danni's shop
that I've had my eye on for a very long time:
I heart them.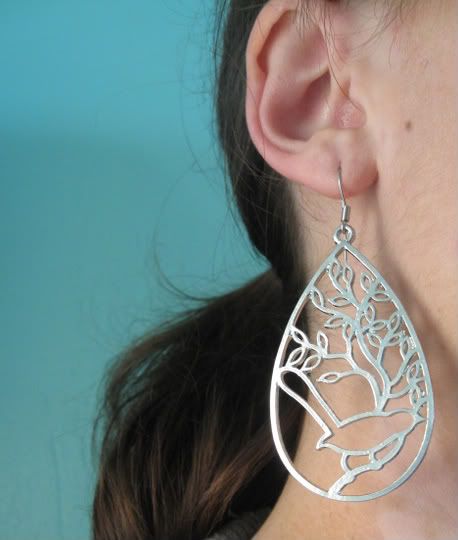 Finally, just the other day, look what came for me!
My very first
Black Apple
purchase! I've always loved this girl's work, and decorating a baby room was the perfect excuse to at long last order something.
I fell in love with this charming print, and it's the perfect colors for Rosalie's little room. (Don't worry, pictures of that to come!)
Of course, I had to get myself a little something fun too...
Such whimsy! I can't wait to hang this in my kitchen.
I also ordered some adorable little birdie decals from Etsy too. Another part of Miss Rosalie's room. It's all coming together!
Oh Etsy, how I do love thee.
Speaking of love, I am loving this quote. It's been so encouraging and convicting to me this week:
"Though the market place does not value the home beyond what goods can be purchased for it, the ministry to be found there is of immense worth to the Lord. The stability of family relationships, the care of elderly and disabled family members, the discipling and training of children, the warm reception of guests, the making of a lifetime of memories, the daily modeling of biblical instruction... the joy of a Christ-centered marriage-- all of these things have long-lasting value, if not eternal effects... If we are wise, we will recognize this fact and consider whether the choices we make are either building up or tearing down our home... for Scripture gives us no middle ground."
-Carolyn McCulley
Ah, so much to think about! So much to strive and pray for!
That's it for now... my pregnant self is done sitting in this chair. :) Have a lovely weekend, all!