Every year, when the holidays roll around, a little part of me gets slightly wistful. And a lot of that wistful-ness is actually related to the weather. See, we live in Southern California. And while I love it for many reasons, and I am even glad of the fact that our winters are not bitterly cold and long.... I'm still a bit of a Midwestern girl at heart, and that girl misses her snow and the magic and coziness that it always brings this time of year.
But, this year, I was able to get my winter snow-fix. No, we won't be having a white Christmas... but I'm so glad we got to have a white Thanksgiving!
Our family (on Jeremy's side) decided that instead of buying each other Christmas gifts this year, we would instead spend the money and rent a cabin up in Shaver Lake over Thanksgiving. So that is just what we did, and from Wednesday to Saturday we all made this beautiful place our home together.
Honestly, it was just perfect. If you want to have a truly relaxing time, go somewhere surrounded by snow. No shopping, no running around, no cell phone service, no internet (really!.... and it was so nice.). Just lots of time for cozying up by the fire and simply being together. It was especially great for all of us, because this was literally the first time we'd done anything like this with these dear family members. We needed to just be around each other for days, instead of mere hours, and really be able to soak one another up.
Instead of boring you with long descriptions of our time there, I will simply let the pictures show you. Jeremy took most of these, which was so nice because I was lazy and didn't want to to bring out my camera too much. Thanks, honey. :)
We spent a lot of time in our pj's. It was heavenly.
(thanks, Grandma Net-Net for the matching flannel nighties! these girls melt my heart.)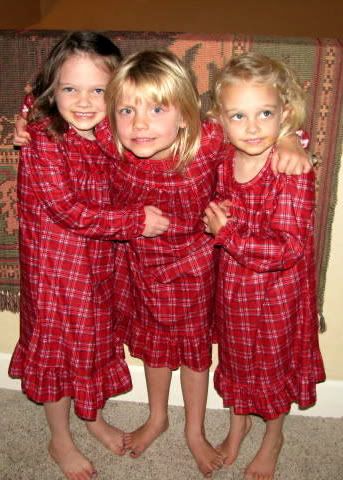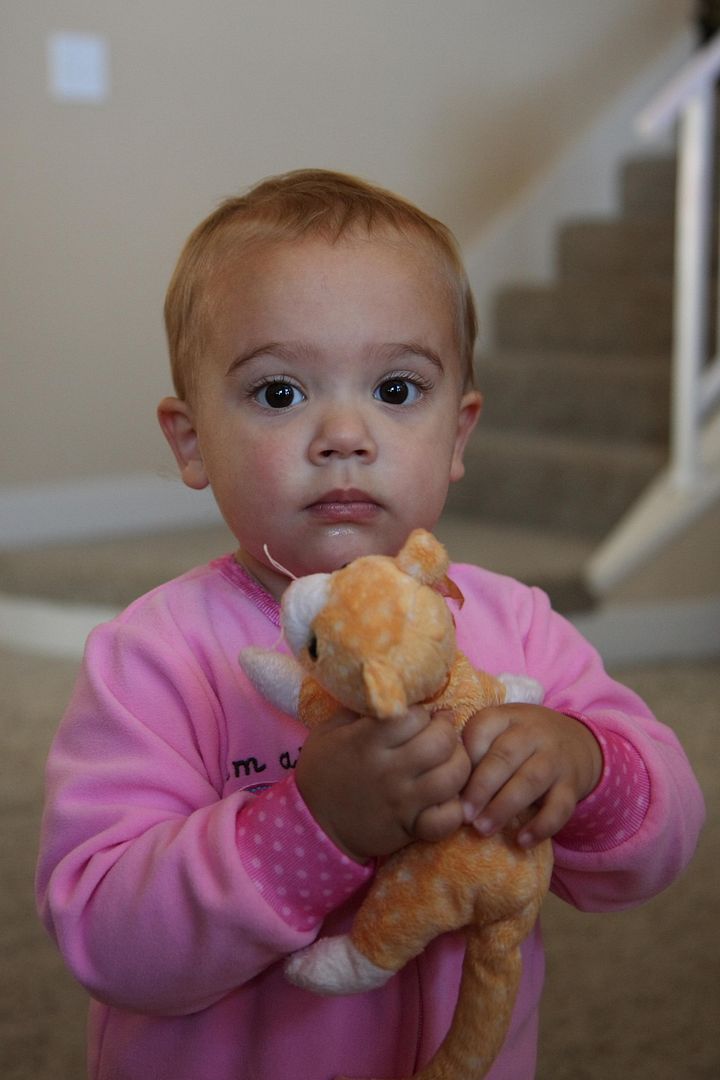 There was also much drinking of hot cocoa. While in our pj's. Of course.
We enjoyed a wonderful and simple, yet oh-so-tasty Thanksgiving dinner. It was so much fun for us ladies to spend the day cooking together.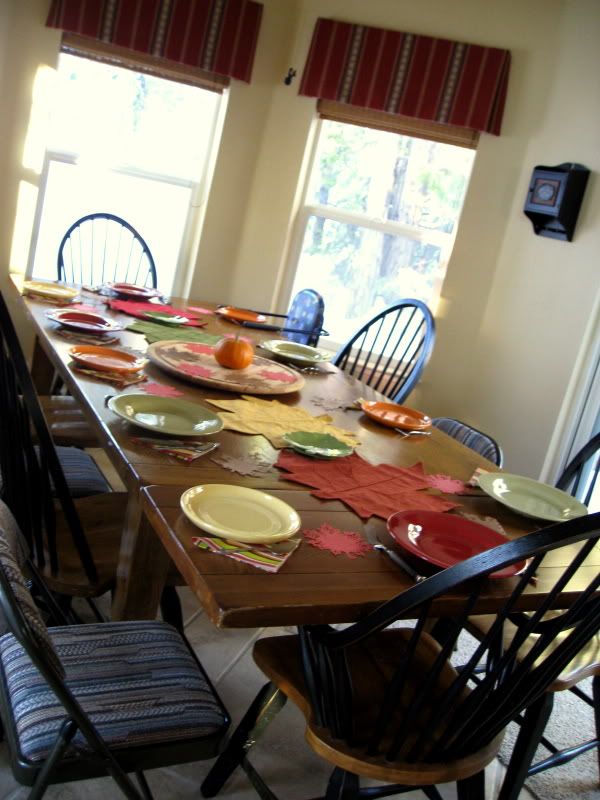 (my mouth is full of mashed potatoes in this picture. Lovely. A good chef always tries the food first, right?)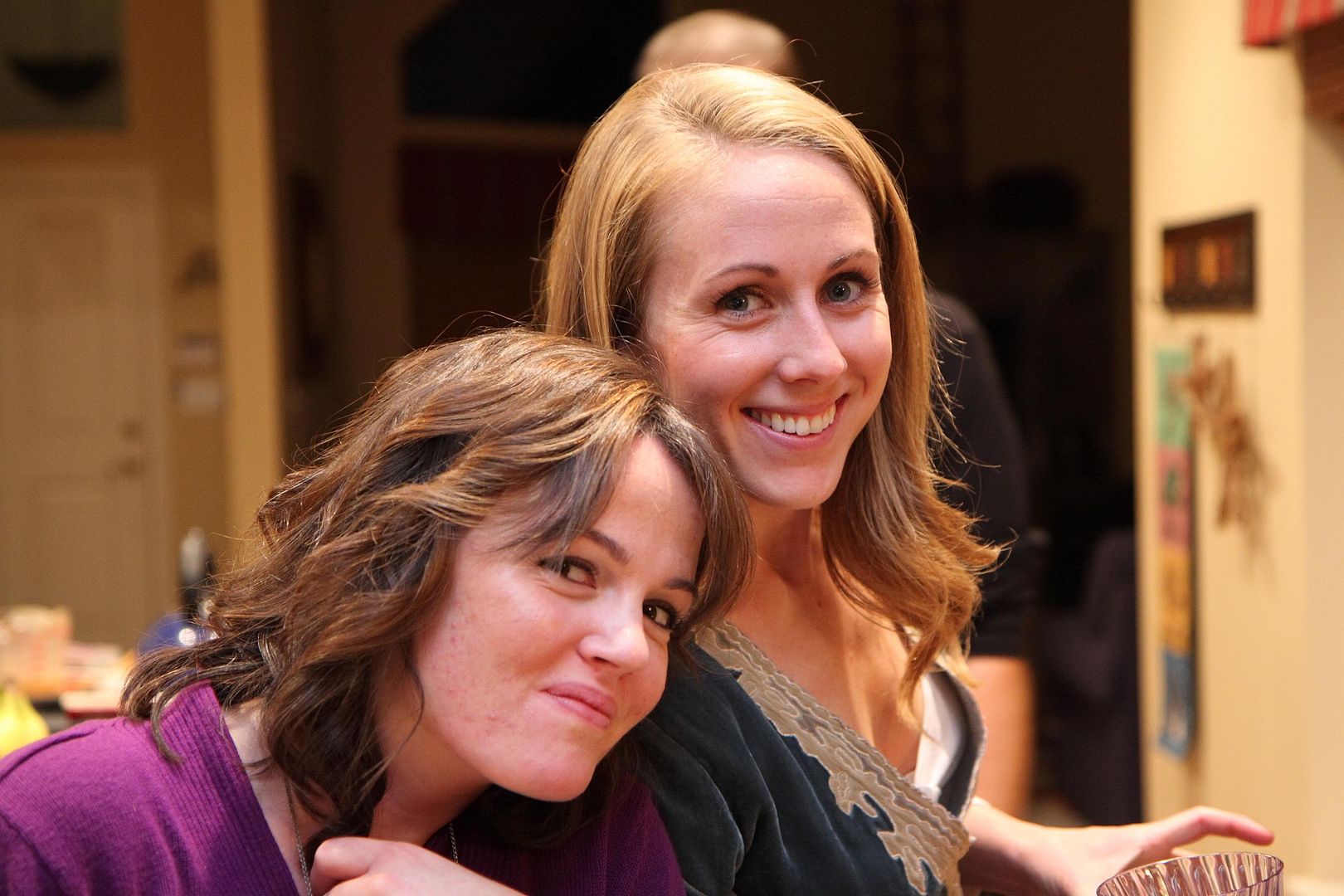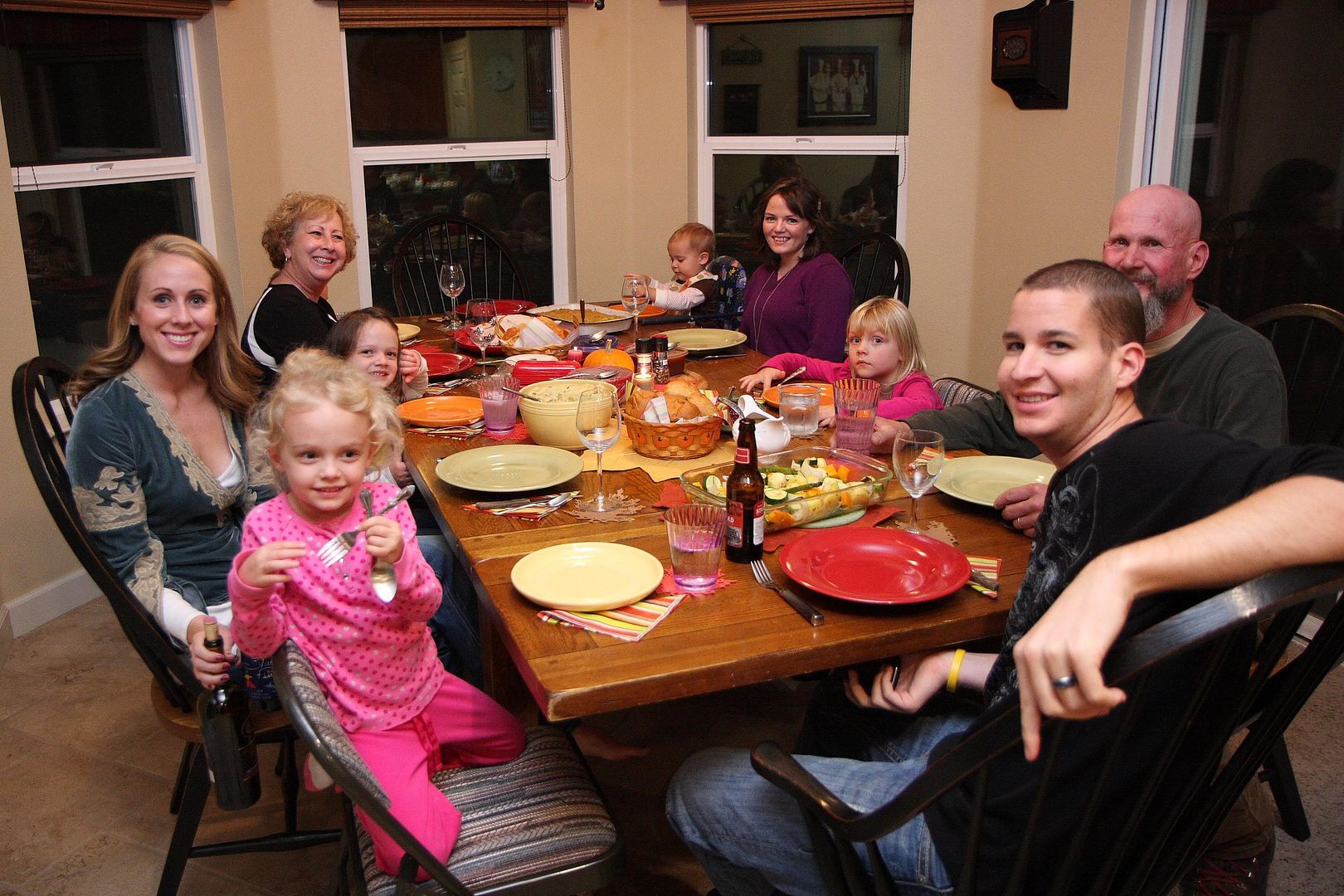 The kids were all SO thrilled by the amount of snow there was on the ground. It didn't take long for them to be begging to go ouside and play in it. It took a good amount of time just to get everyone bundled up, but the amount of fun and joy they had made it completely worth it.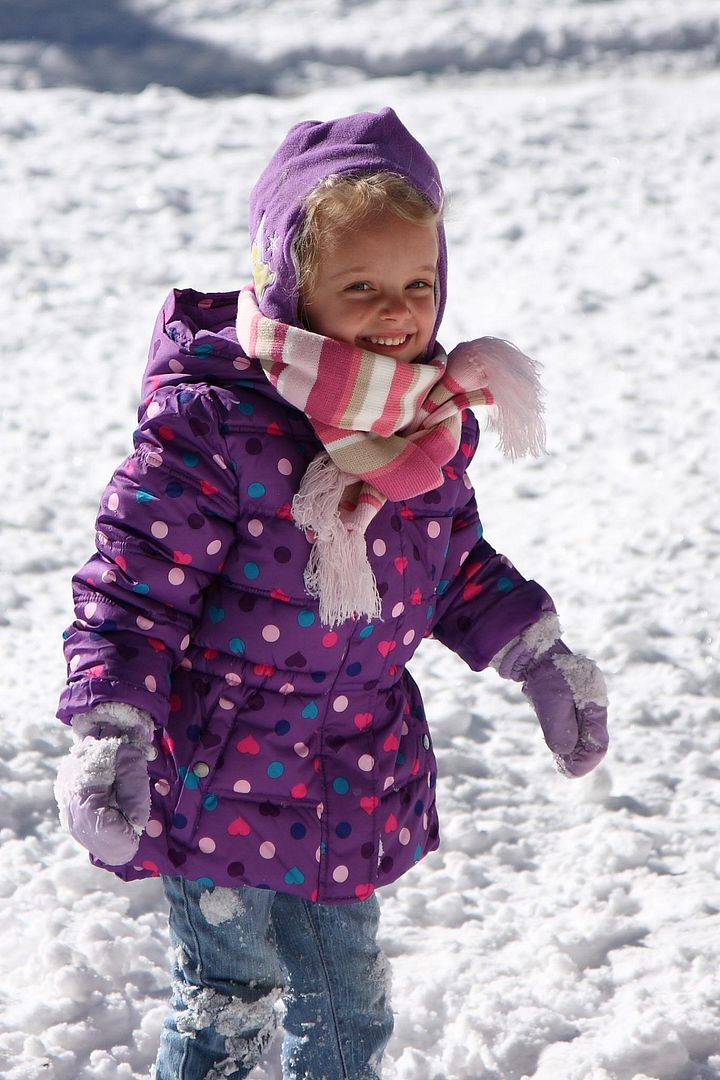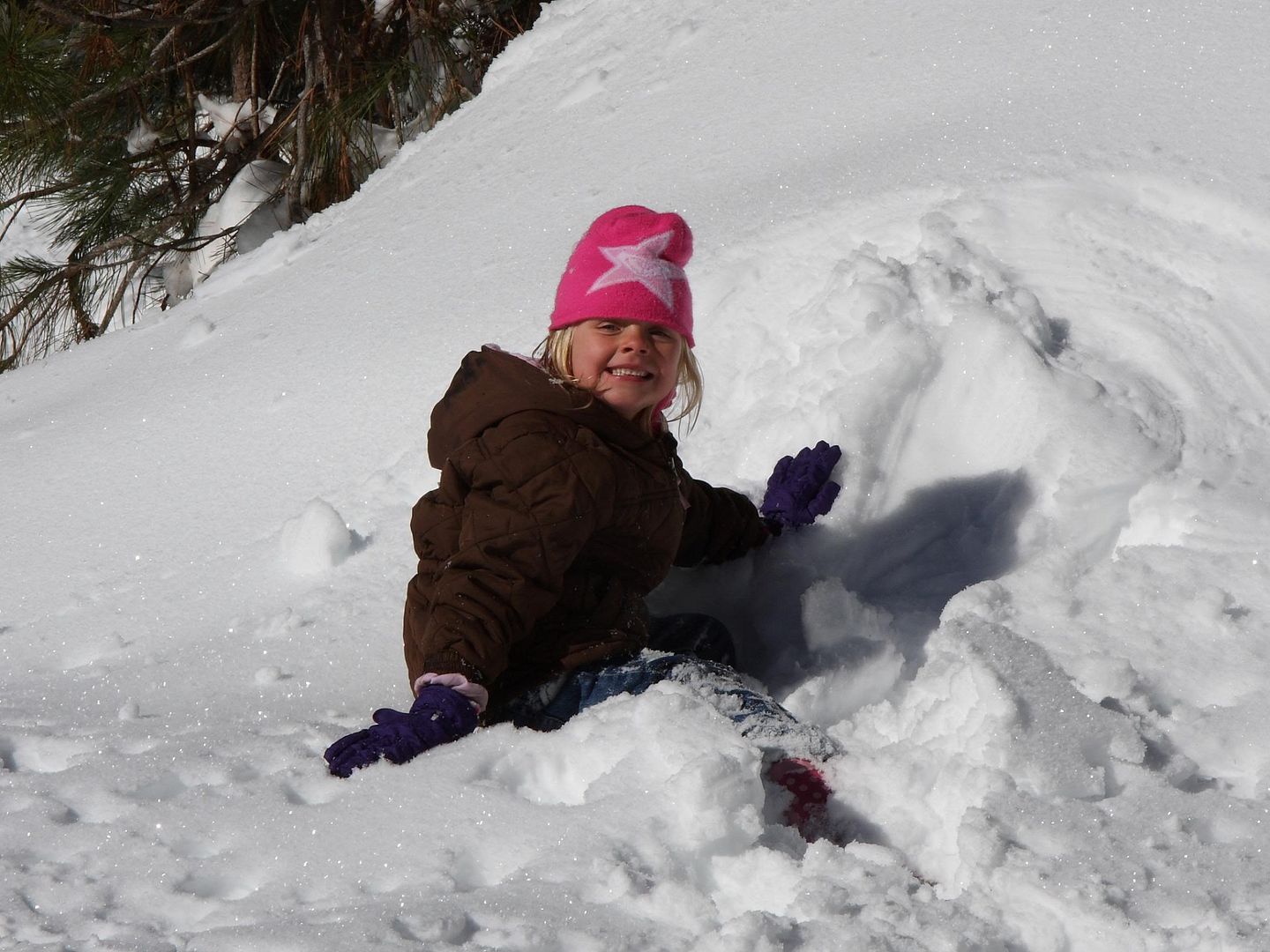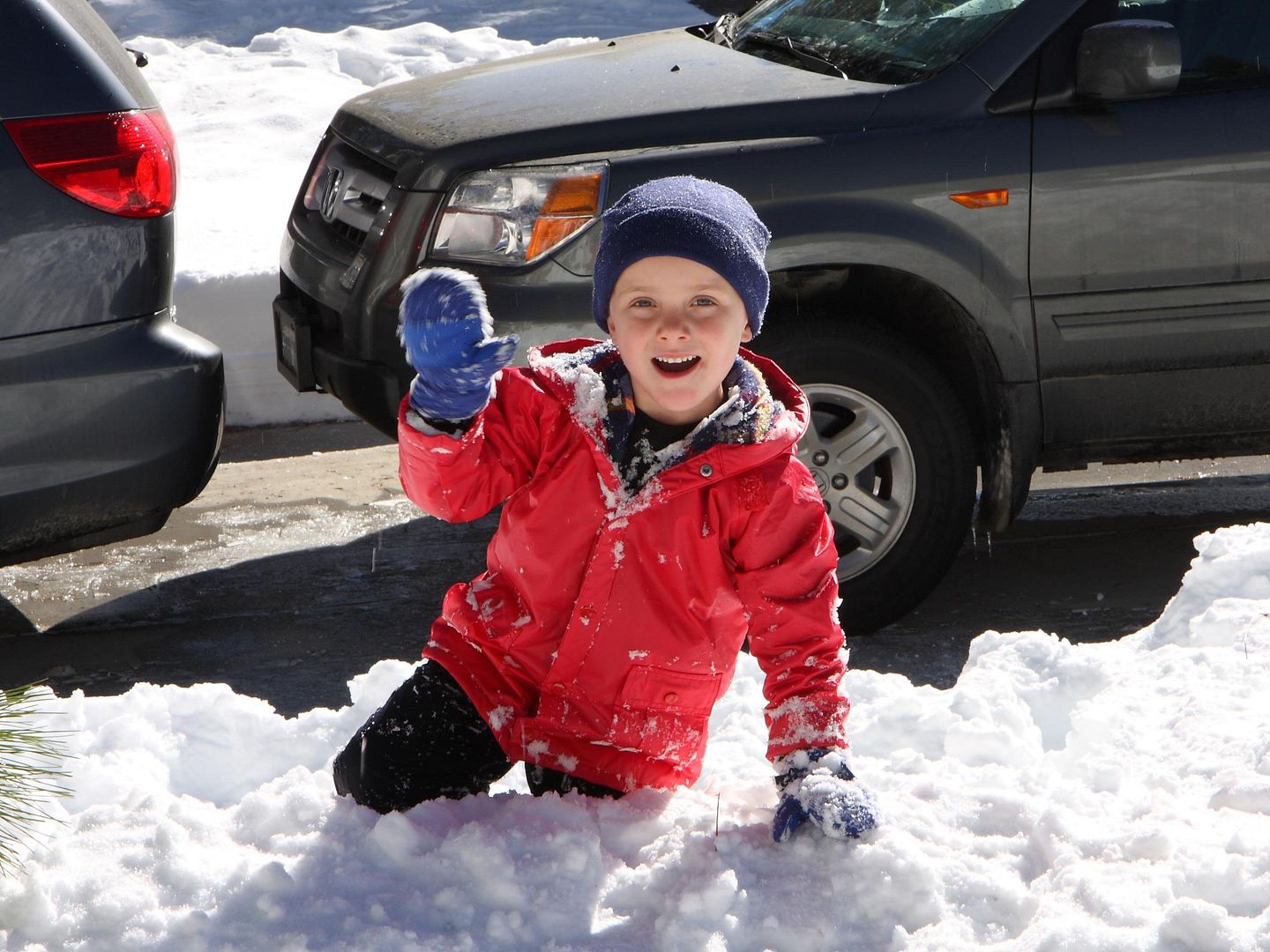 Rosalie was not a huge fan of the snow and cried whenever we would set her down. Oh well. She got a kick out of watching her crazy cousins and sisters, throwin' snowballs and makin' snow-angels.
on another note, doesn't she look she's doing the robot in this picture? ha.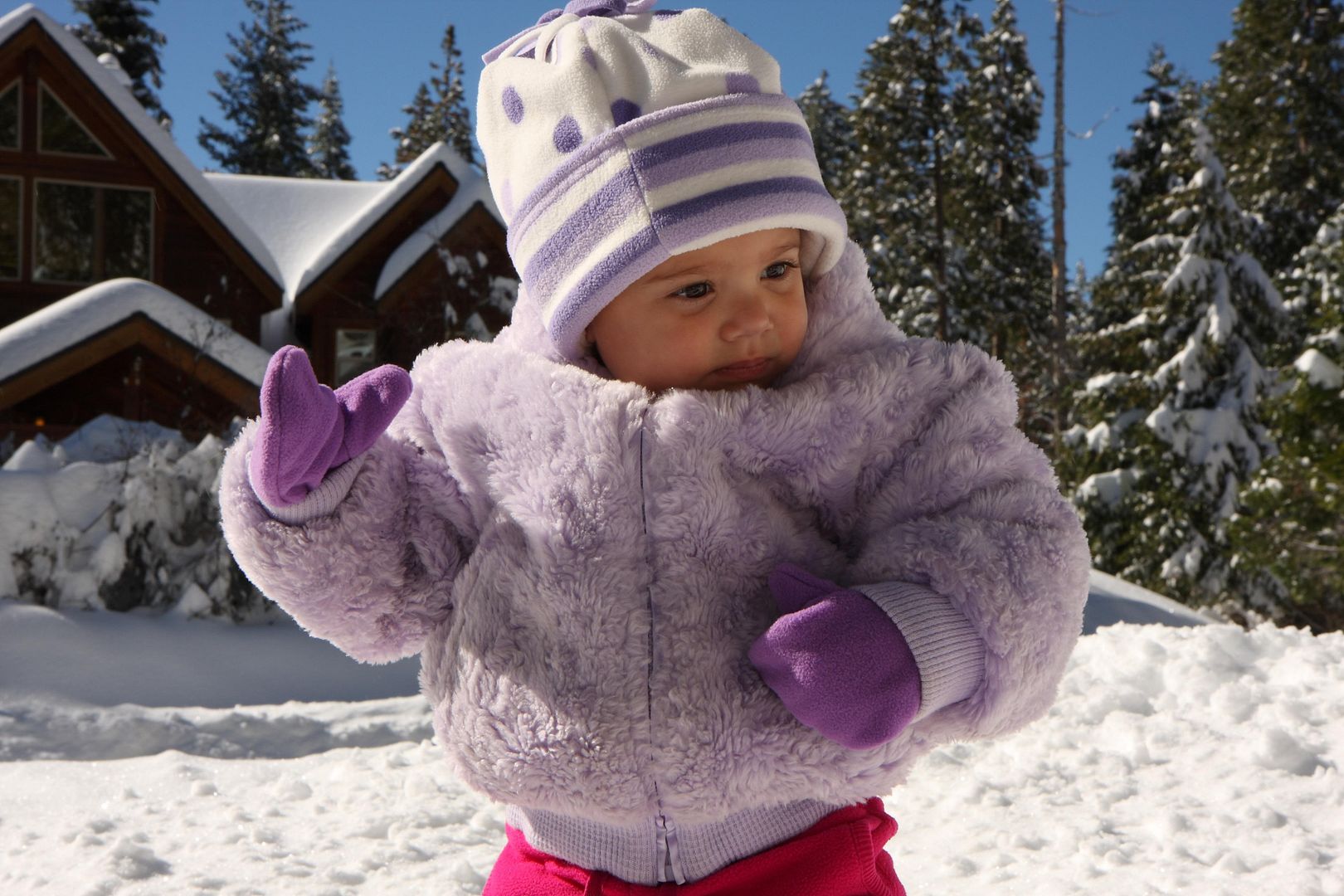 ATTACK! Even Grandma Net-Net and Grandpa Randy got in on the snow-play.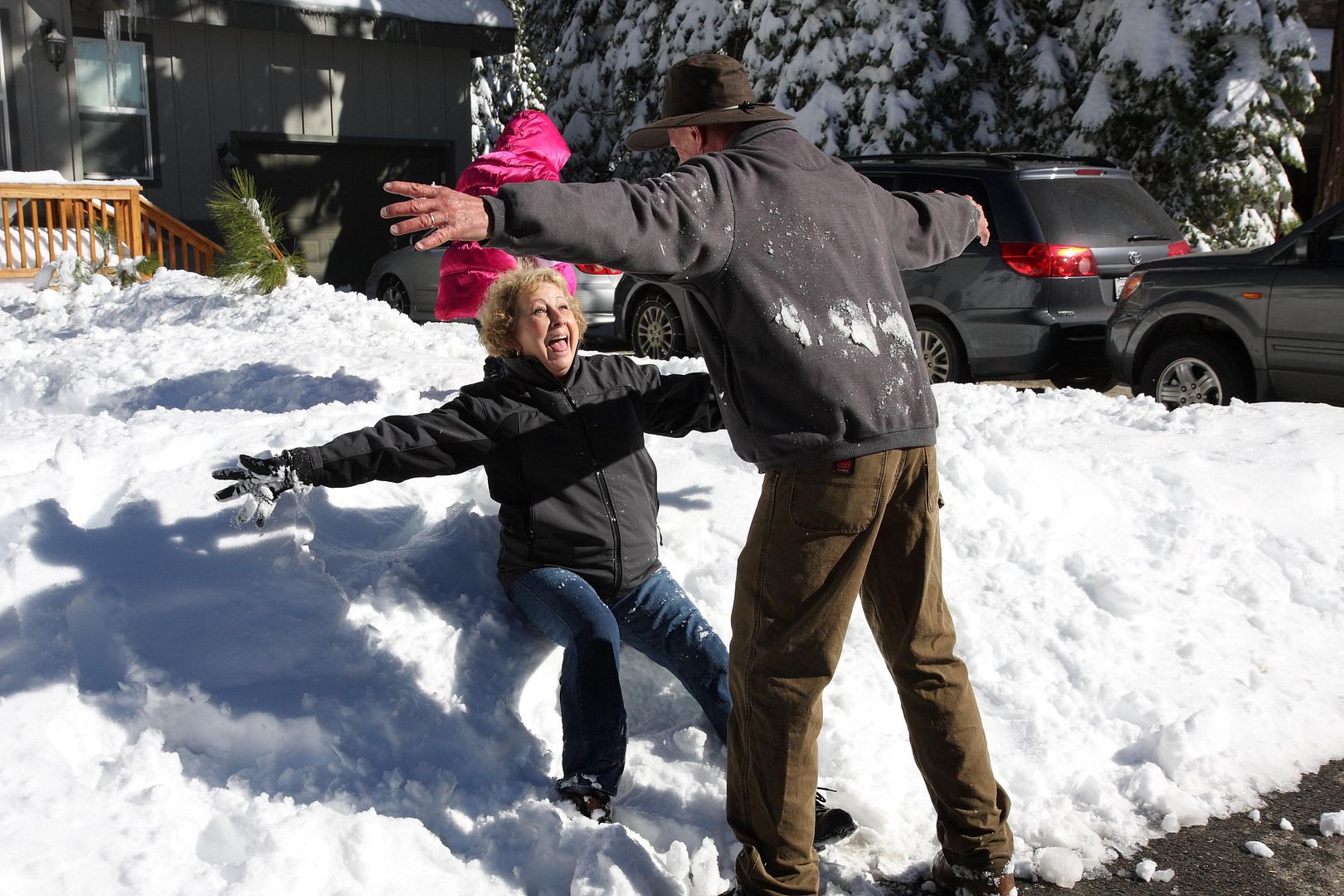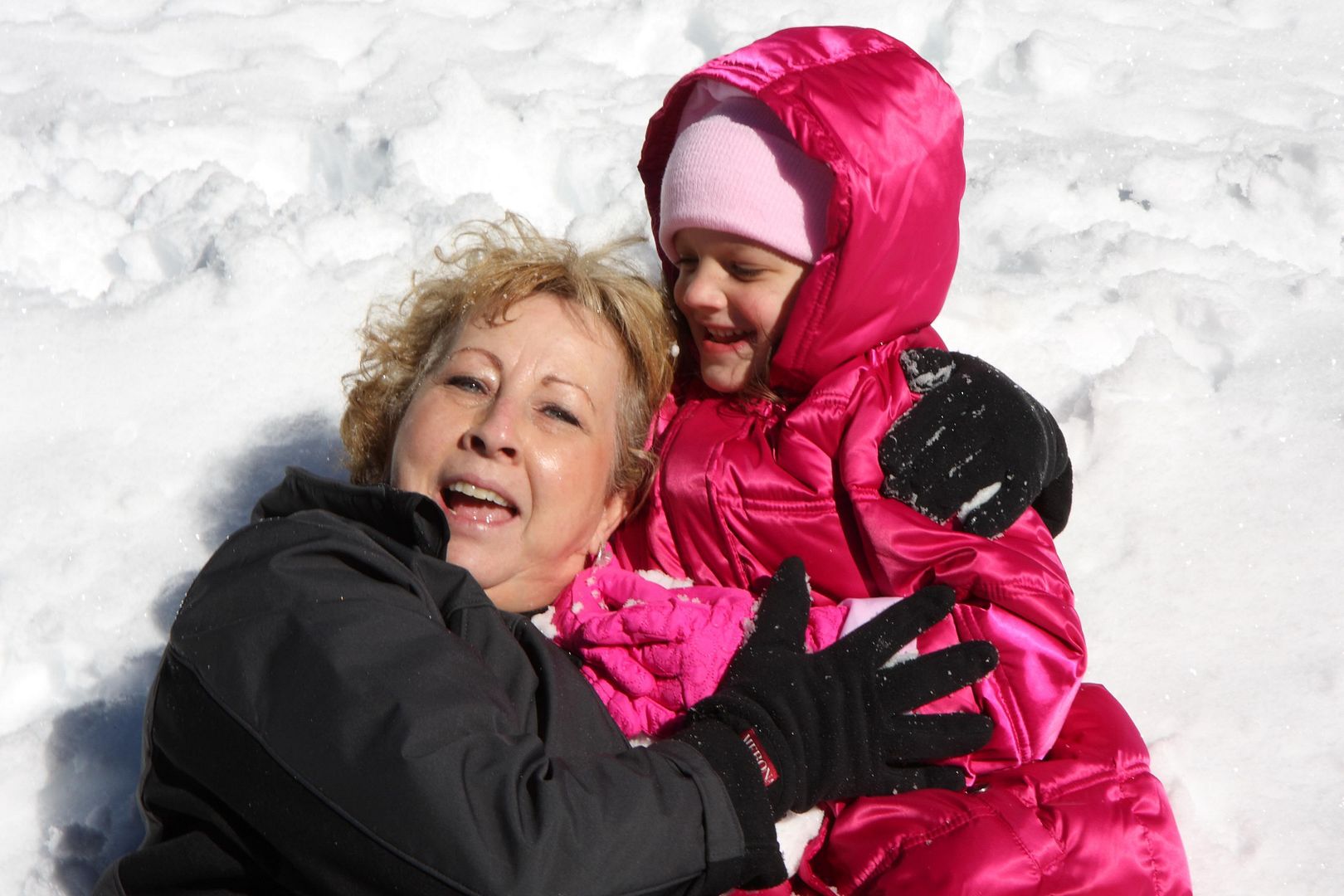 All the grandkids with the grandparents. I love this picture!
notice Rosalie's face? hehe.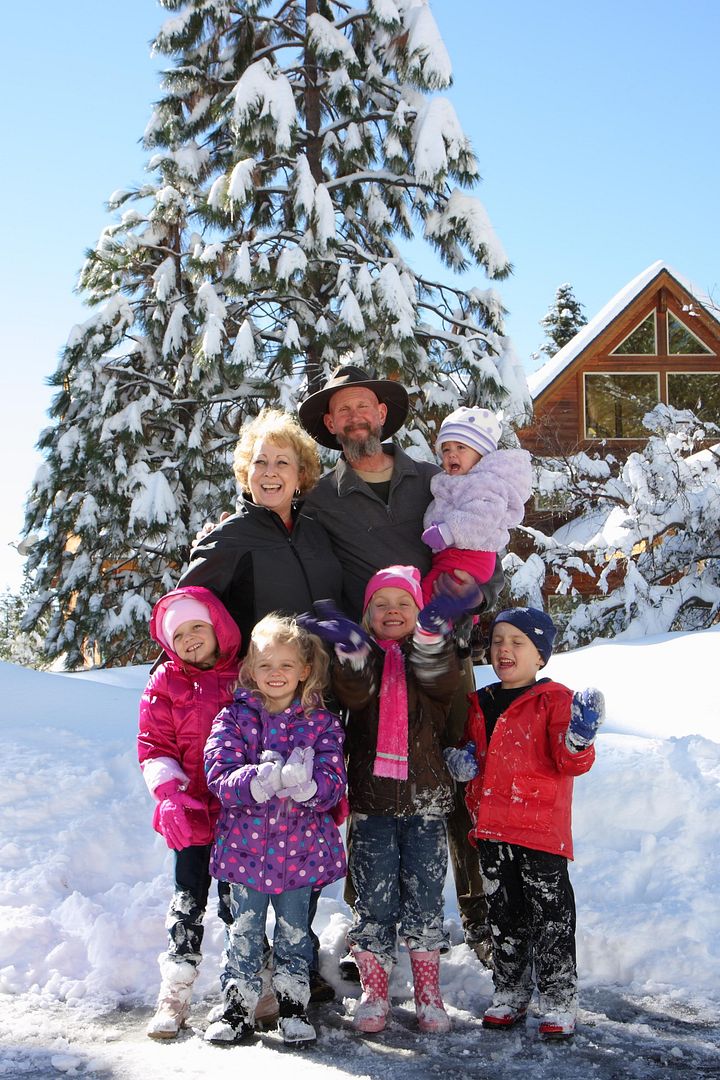 Uncle Luke, Auntie Jessica, Jason, and Faith. Such a cute family.
One afternoon when it had warmed up a teensy bit, we took a nice long walk around the neighborhood, up and down many hills that wound in and out through amazing cabins and pine trees everywhere. It was beautiful. But Annabelle got a bit tired, so her walk turned into more of a ride, thanks to Grandpa and his shoulders.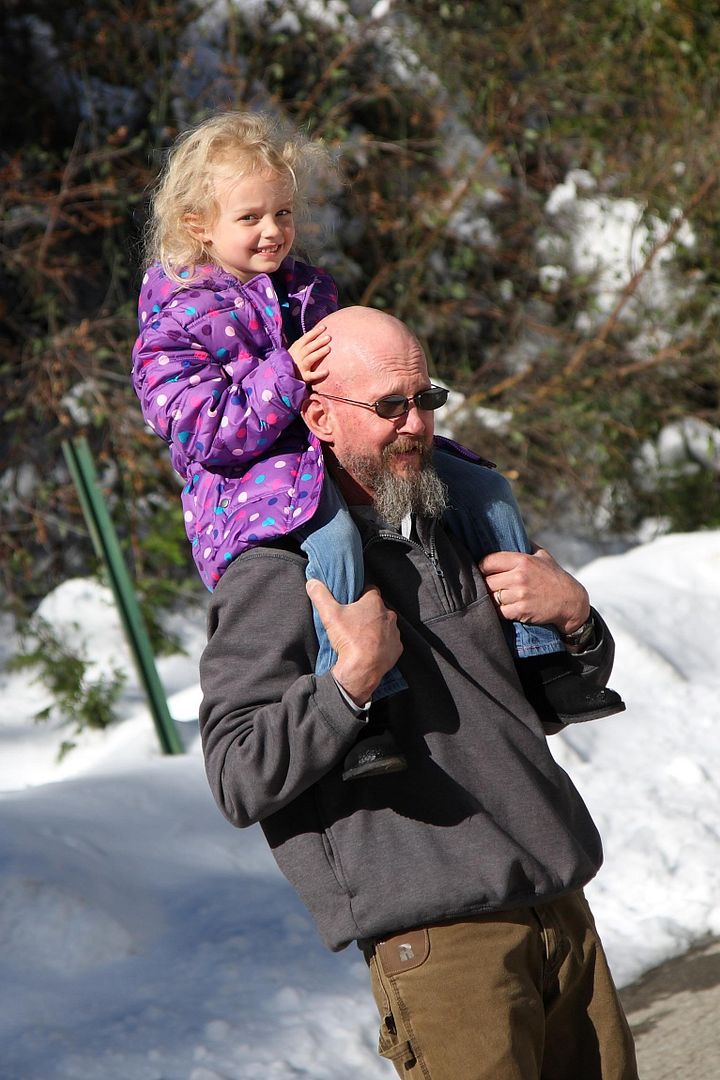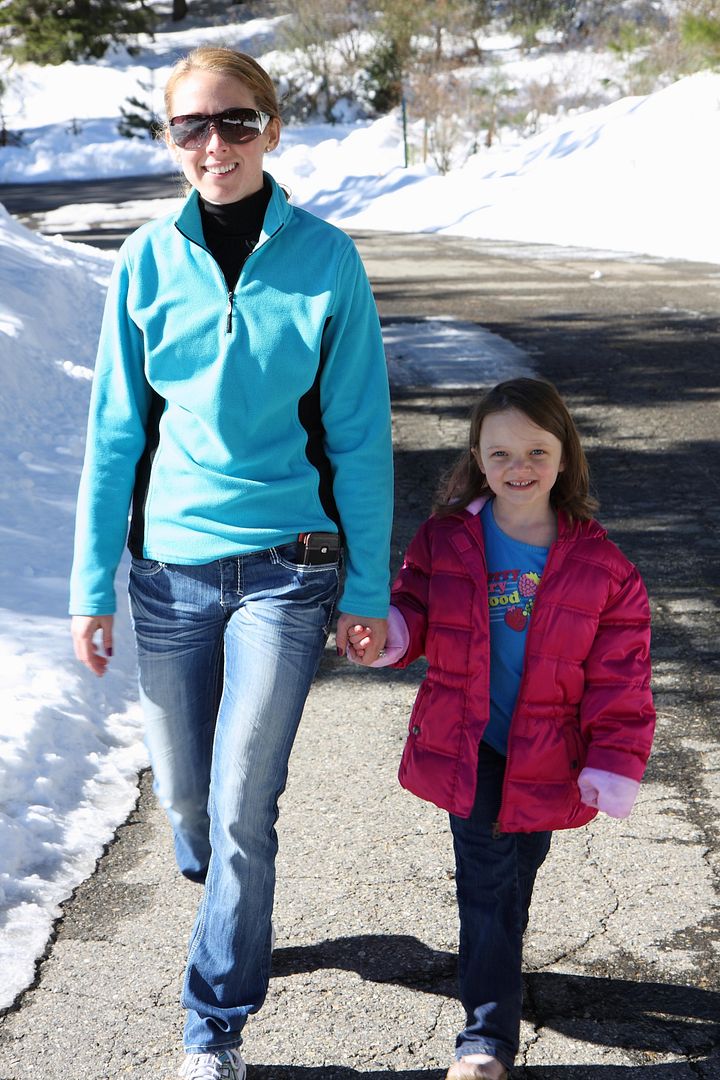 On Friday evening we bundled up (because it was c-c-colddd that night) and went into the little town of Shaver so we could see their annual "tree-lighting ceremony". I put that in quotation marks for good reason. Picture this: Many people all squished together in a Wells-Fargo parking lot, looking at a pine tree across the street. And then... and then... the lights came on! All two strands of them!! Ta-daaaaaaaa!! Ah, small-town events. We had a good laugh about that one.
The kids really did love it though, so I suppose it was worth the half-hour it took to bundle everyone up and the dangerously icy drive into town.
wink wink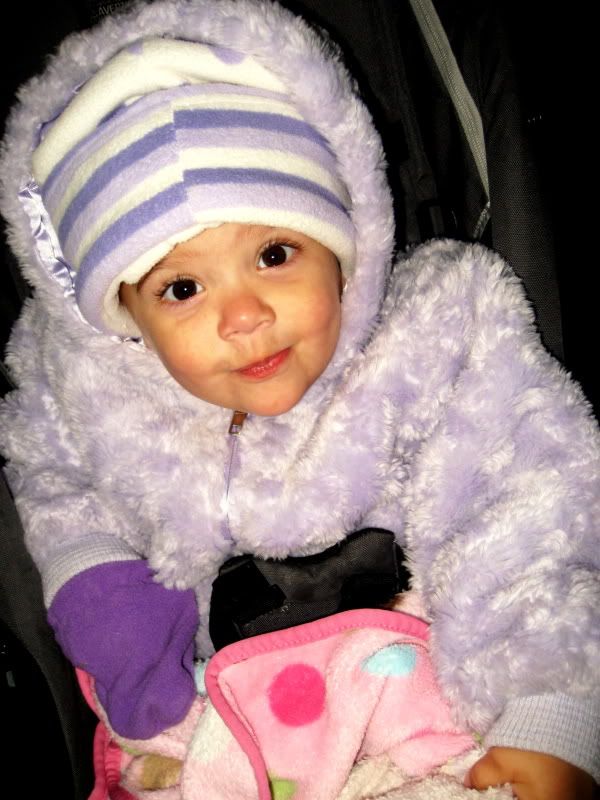 The scenery was so striking in all its wintery glory. Ah, so beautiful. I hadn't realized how much I craved nature until we were up there amonst the trees and the clear blue sky and the dazzling loveliness of it all. God's creation is just so stunning.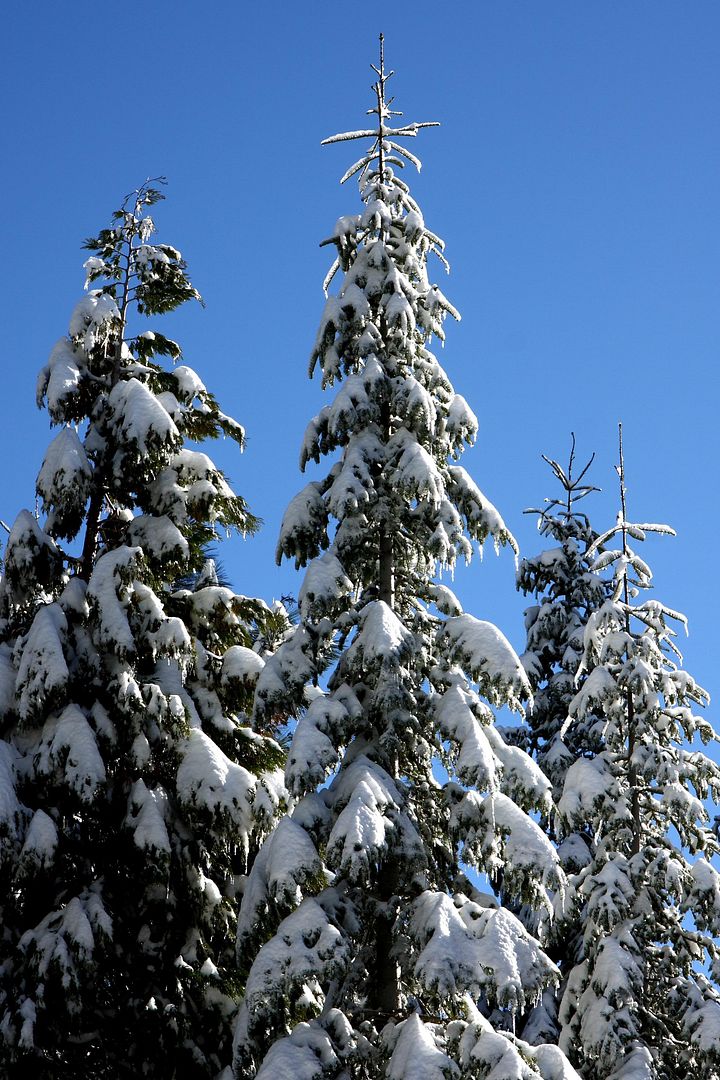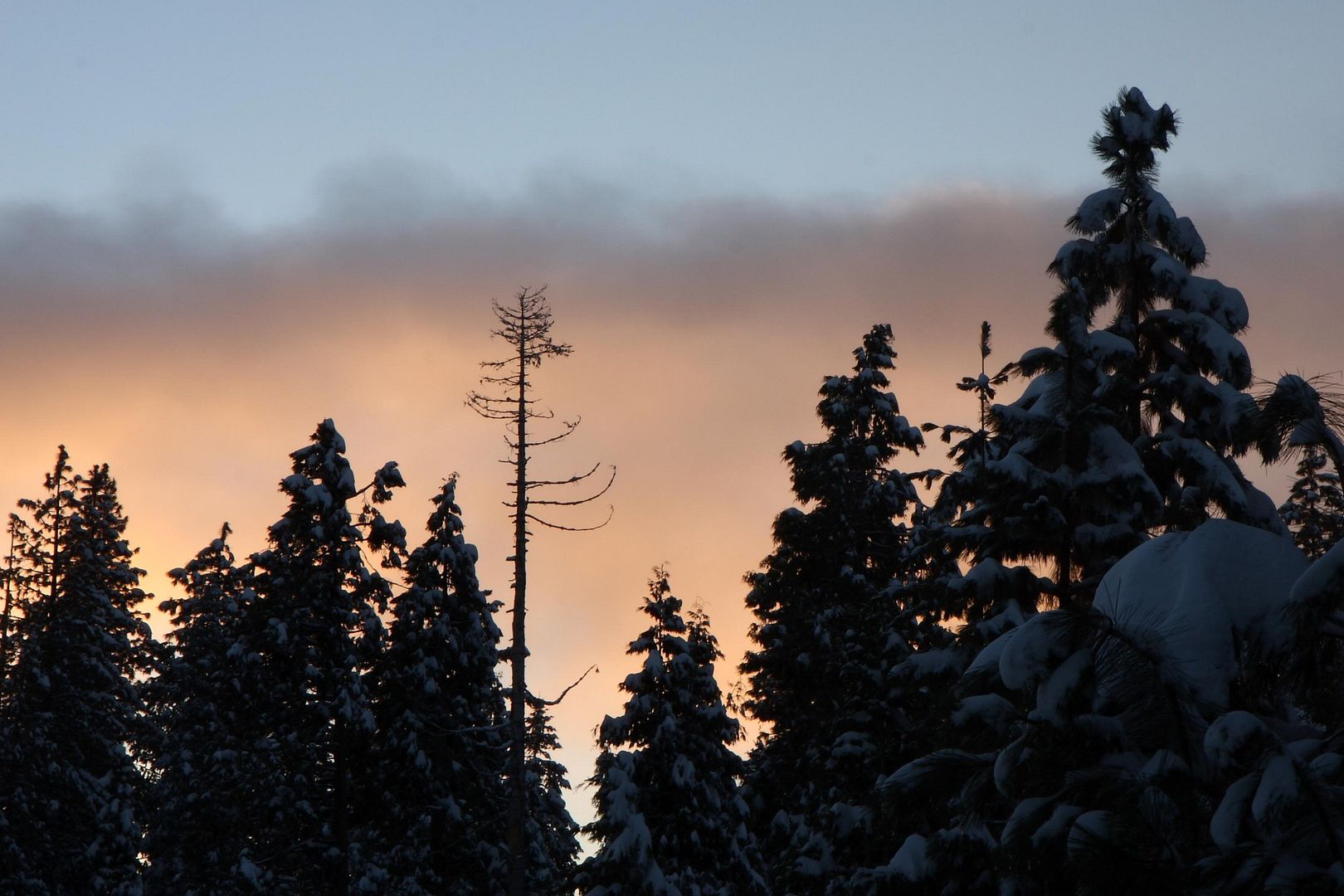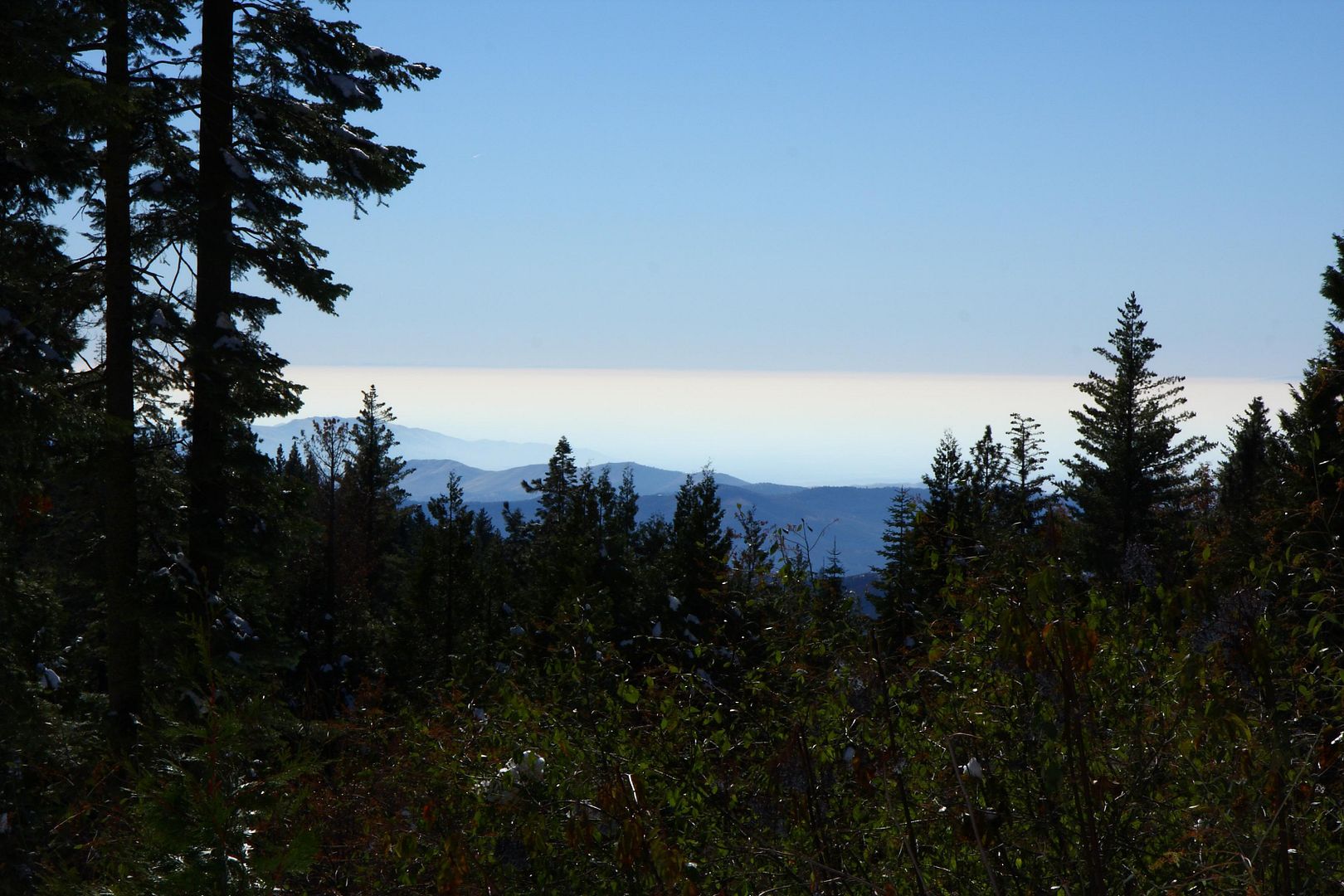 oh look! wildlife!!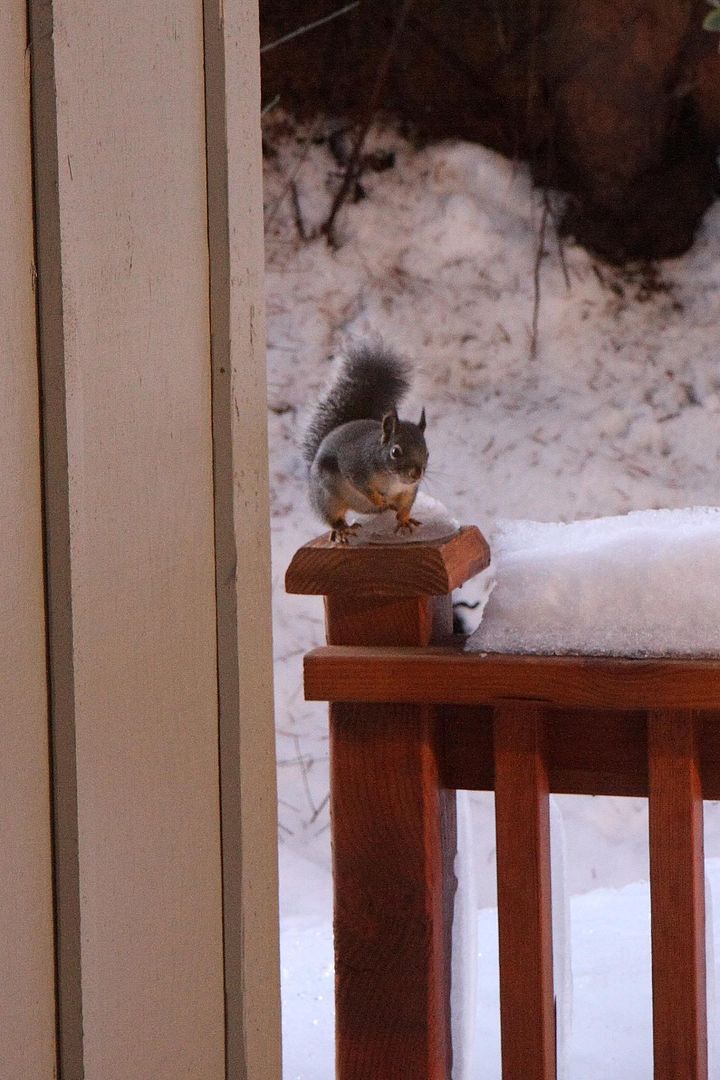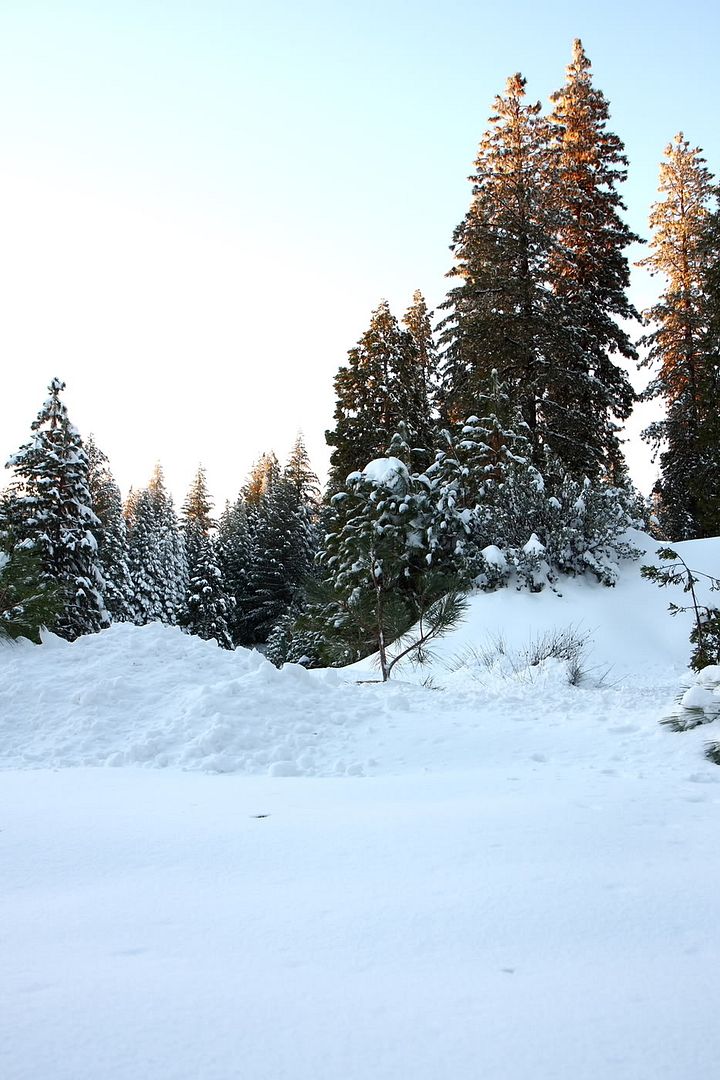 There was lots of cuddling and snuggling, especially when it came to Rosalie-roo, who is always in high demand. Auntie Jessica can never get anough of her Roo. She was thrilled to be able to cuddle and kiss on her anytime she wanted for three whole days.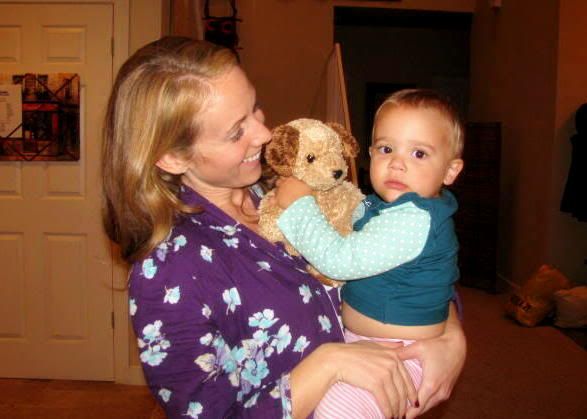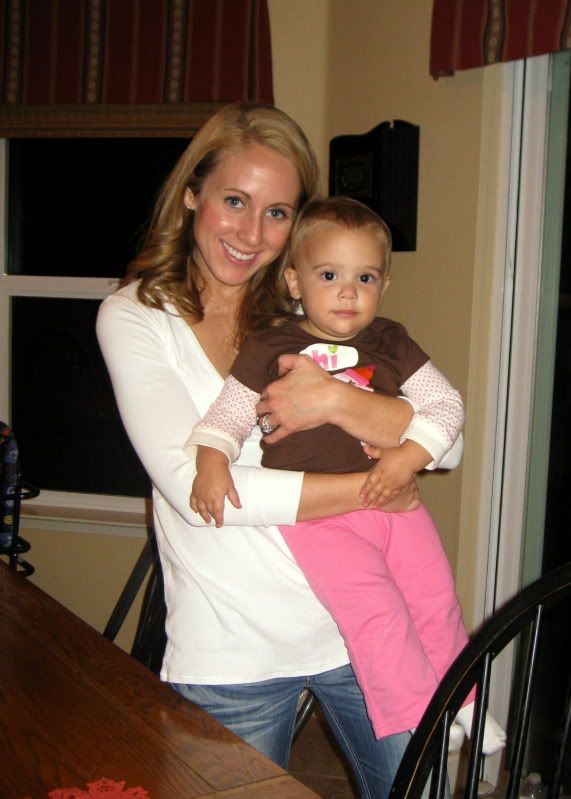 I got some Jessica-lovin' too. :)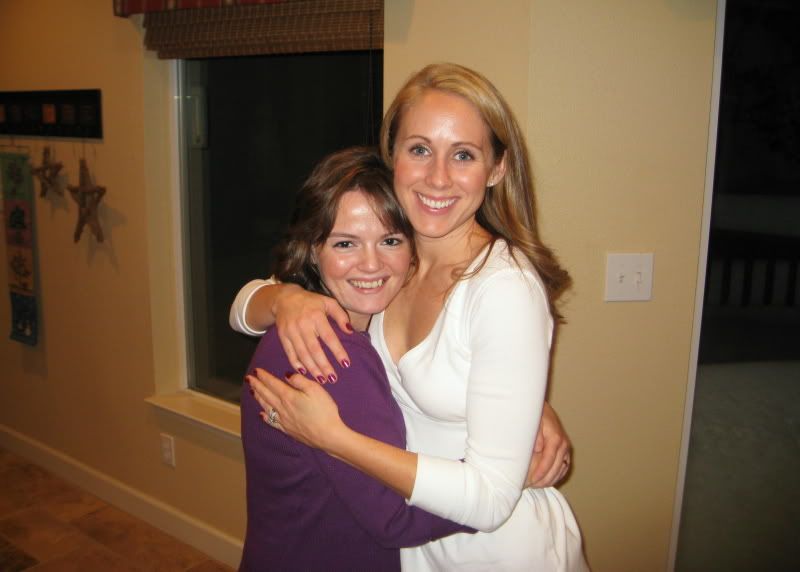 We'll always remember our Thanksgiving in the snow with the ones we love, and how simple and cozy it all was... the perfect winter fix, in so many ways.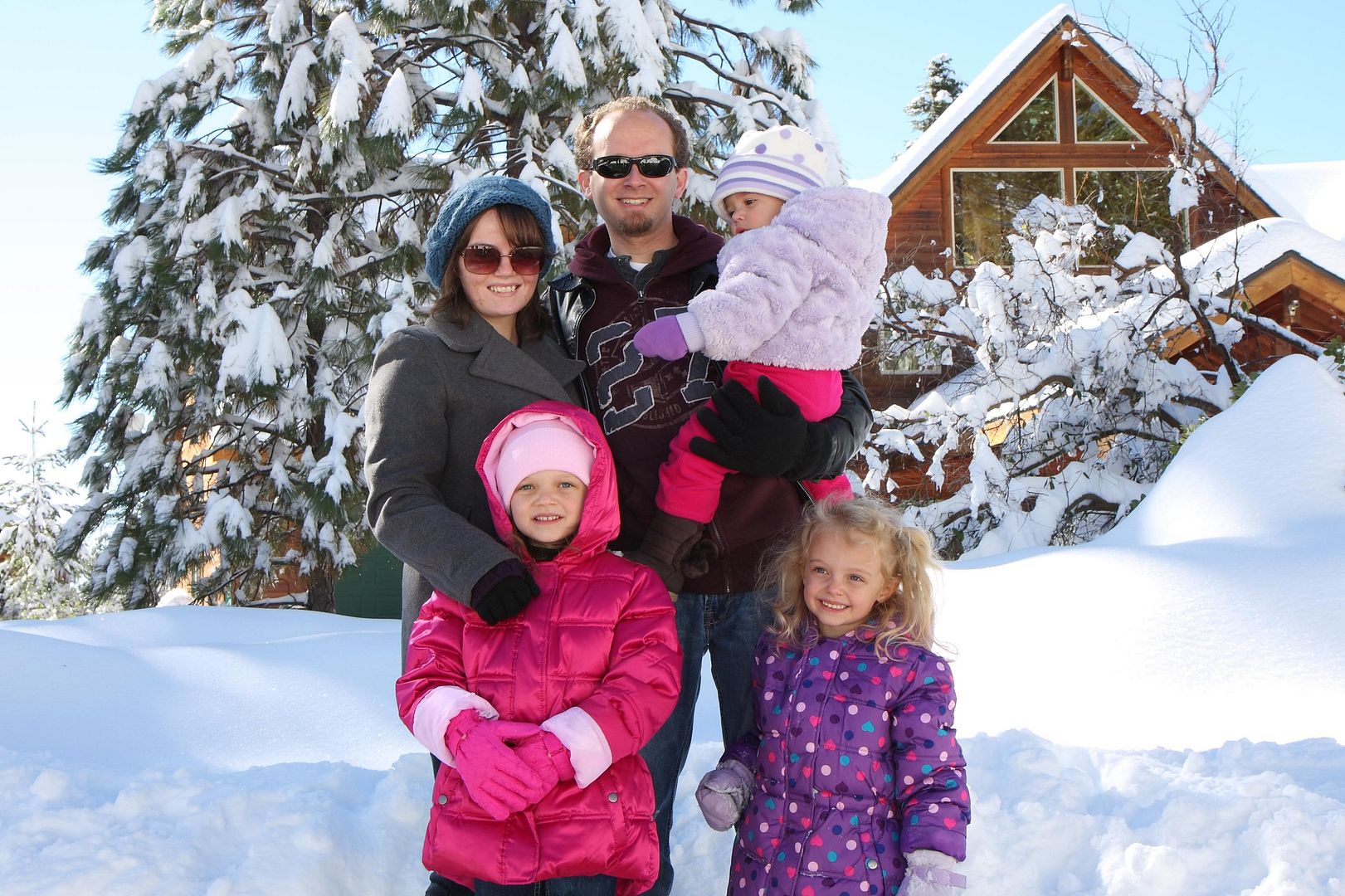 We came away thankful, happy, and relaxed, chock-full of delightful memories and yummy turkey.
And now, Christmas is right around the corner... !!!!