The last day! I canst hardly believe it. So sad.
Here's what I wore to church this morning:
grey sweater:

hand-me-down from my seester
black dress:

thrifted, $4
beaded bow pin:

vintage, from a friend
leggings:

Ross Dress for Less, $5
grey suede shoes:

Payless, $9
pearl bracelet:

gift
The bow pin is so darling. One of my friends' grandma had given it to her, and I was exclaiming how cute it was... so she just gave it to me. Thanks, Tiffany! :) It looks to be hand-beaded, too... can you imagine sewing all those beads and sequins on there? I'm glad someone took the time to do it!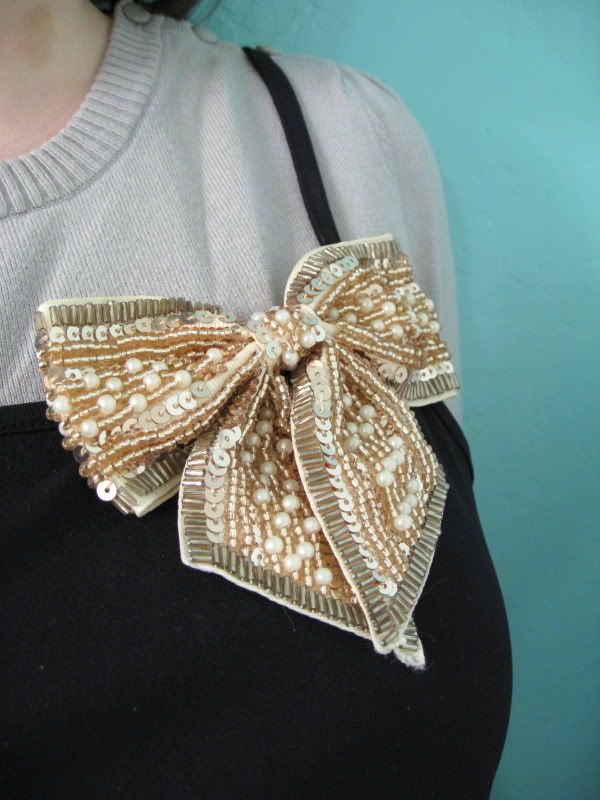 Since it was chilly this morning when we left for church I wore leggings (nothing worse than sitting in church with freezing legs), but by the time we got home it had warmed up considerably. So I took them off before I ran out to get a few last-minute costume things. I think the look works without them, too.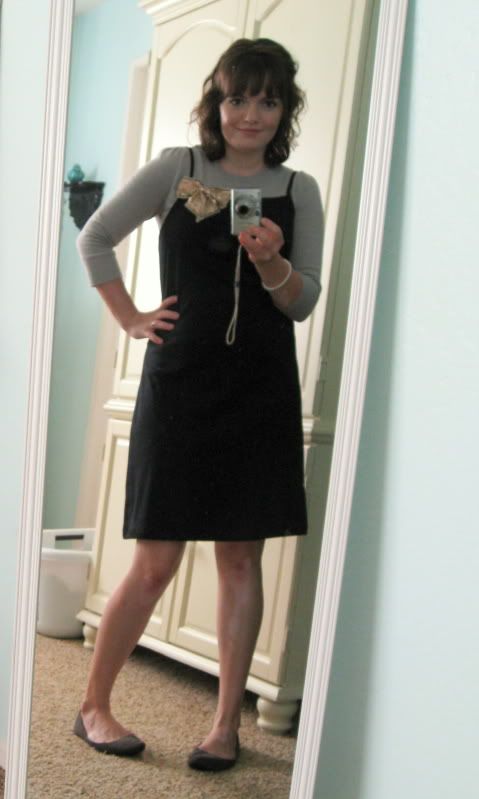 I must say, this whole outfit is so comfy. I love outfits that are cute AND comfy... it's like having your cake and eating it too.
(by the way, what is the deal with that expression? Does anyone actually ever have cake and NOT eat it? I can't fathom that.... certainly, if I have cake, I am most definitely going to eat it.)
And now we are at the end of fashion week. Le sigh. Thanks to all of you this week for the sweet and lovely comments, for visiting me here at my blog, and for sharing your own wonderful fashions with us all. I had SO much fun clicking around and looking at all your pretty outfits and faces, and I definitely found some new blogs to love!
And thank you,
Emery,
for being such an amazing fashion week hostess. You're the best.
the last day link list
. Go and soak up the fabulousness! :)