...these colors.
When I picked these roses from my garden and put them in a vase, I thought they looked so gorgeous together. And when I put that vase on my coral coffee table, I loved them even more. In fact, the other day, I realized that the outfit I had on echoed these colors exactly. They really catch my eye right now.
Pinks and oranges just seem so happy together.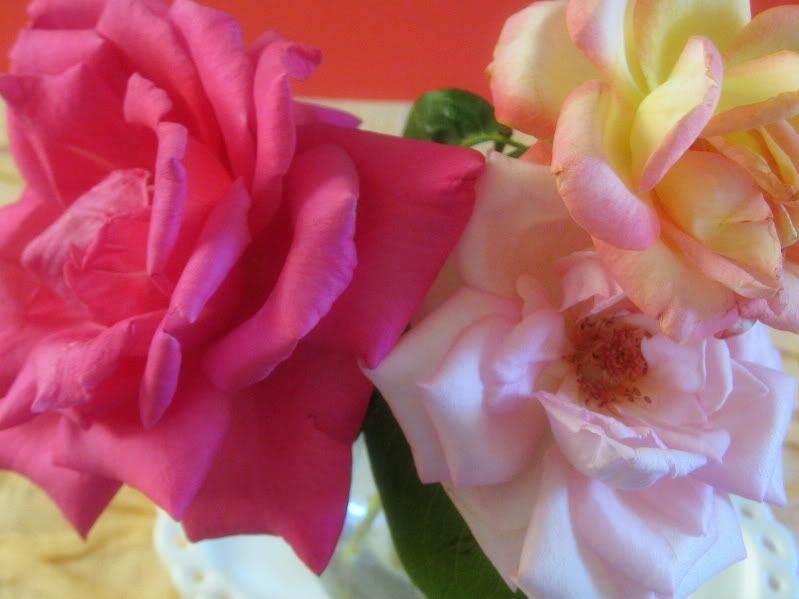 Which, in turn, makes me happy, to see them residing so cheerfully and brightly in our living room.
Maybe these roses are so happy because they've somehow managed to survive for days now, even though a certain little one-year-old does insist on plucking them from the vase and carrying them haphazardly around. I suppose I should just move them. But I want my table to look pretty, by golly!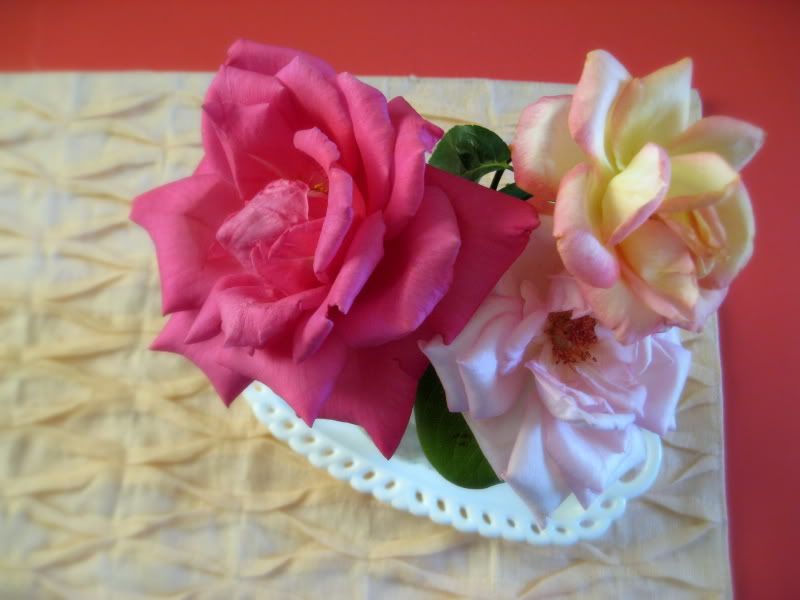 And it does look pretty. Cheers to you, Lovely Roses!
What color combinations are catching your eye lately and making you say "lovely!" ??