Today is my husband's 30th birthday. That's right, the big three-oh. Now I shall mercilessly tease him about how OLD he is. (I'm allowed to do that, since I'm still 26, right?)
But, merciless teasing aside, I love him. Oh, so much. And here are just a few of the reasons why (in no particular order).
A List of Thirty Things I Love
about this man right here.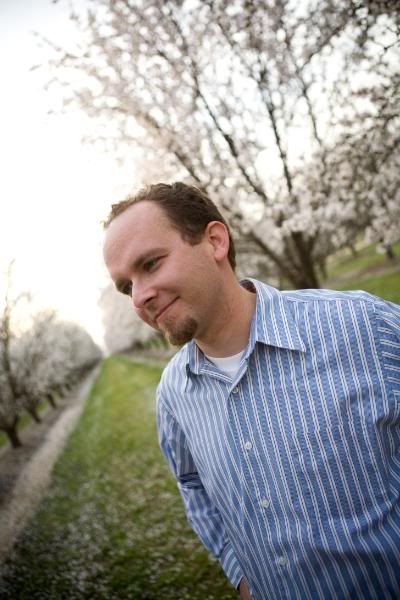 (this picture is over a year old... you'd think I'd find a more recent one. But I just like this one so much. photo credit Lorie Chambless.)
1.

He's really, really handsome. (see above photo)
2. He likes food as much as I do. GOOD food. We love to eat together!
3. He puts up with my incredibly corny sense of humor.
4. Sometimes, he even laughs!
5. He helped me make some very adorable babies.
6. And, he is an AMAZING daddy to those three adorable girls of ours.
7. His hugs. He just wraps me up and holds me close, and I could stay there forever.
8. He lets me snuggle with him in bed, even when he's asleep. I do so love to snuggle.
9. His own sense of humor can be rather... corny. Maybe that's why he puts up with mine?
10. His passion for music.
11. His passion for God and Scripture and the church.
12. His passion for good wine.
13. His passion for me. :)
14. He likes the Harry Potter books as much as I do. We're nerds. But at least we're nerds together.
15. His thick, curly hair. That was actually one of the very first things I noticed about him when we met!
16. He's awfully cute when he plays the drums. And he's very, very good at it too!
17. Speaking of drums... his timing. Thank goodness I married a drummer. My own timing stinks, and quite often you can hear me asking him to help me get it right when I'm practicing piano for something.
18. He's so affectionate with Emma, Annabelle, and Rosalie. Lots of hugs, kisses, and cuddles are given on a daily basis...He truly enjoys doting on his girls. I think that's so important for daughters.
19. We can be delightfully and whole-heartedly silly together.
20. He doesn't judge me, no matter how crazy/odd/weird/silly I can be.
21. His faith and his trust in God touches and shapes every area of his life.
22. And thus, he is a great example to me, and others.
23. He loves all our family- moms, dads, brothers, sisters, grandparents, aunts and uncles, cousins, nieces and nephews- so much, and so well.
24. His boyish charm.
25. If we ever have computer issues, he can fix them in a jiffy. Computer-savvy AND sexy?? What a combo!
26. His voice. It still gives me butterflies sometimes.
27. His laugh. When I hear him laugh, it makes me happy. My favorite? When we're laughing together.
28. He works hard to provide for us. And he never complains about it.
29. He chose me. Further, he continues to choose me, out of every other person in the world, every single day. How amazing is that?
30. He's mine. We're meant to be together. He's my guy, and I'm his girl, and it'll always be that way as long as we both shall live.
This list could go on and on... and I know I'll only add to it as we spend his next 30 years together, Lord willing.
Happy 30th Birthday, my beloved.