Hello, my lovely and oh-so-patient (I hope... you're still out there, right??) readers!! I'm officially back in the blogging world, having returned home on Friday from our wonderful week-long trip to Denver. And of course, I have many pictures and stories to share with you all from that, but I find it's taking me a while to sort through the pictures and edit some of them, etc., get them ready for posting (pleasedon'tbemad,Lydia)... so, in the meanwhile, I thought I'd share these valentine pictures that I already had ready to go but didn't get a chance to post before I left.
Valentine's Day came and went SO quickly this year, it seemed (probably due to the fact that I was getting ready to leave later that week), but we did actually spend a fair amount of time in the midst of paper and hearts, our fingers sticky with glue and glitter on our noses. It was bliss. Making valentines is one of my favorite things to do, and thankfully, my girls feel the same way about it. We had Auntie Jessica and cousins Faith and Jason over one afternoon so we could all make them together, and it was so much fun that we decided it must be a valentine tradition. And so it shall be!
Emma's Valentines:
Annabelle's: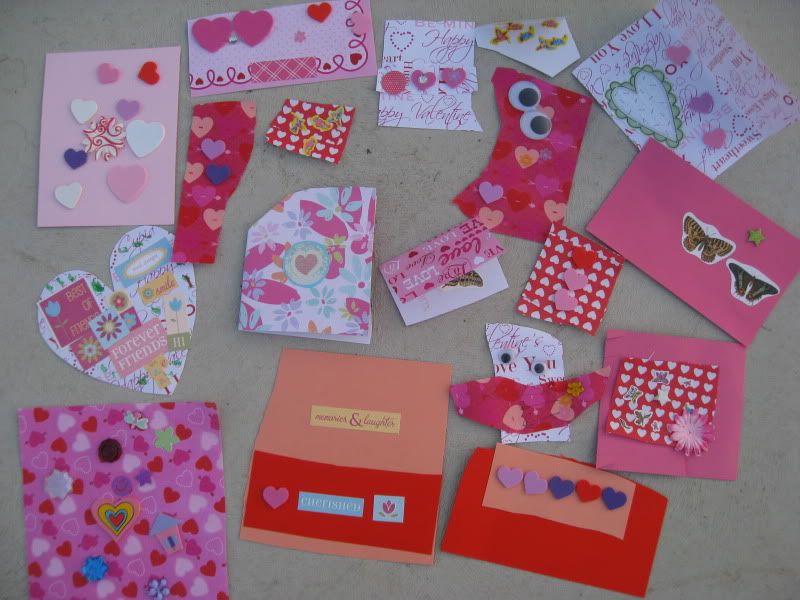 Oh, so cute. I love them all! They simply loved handing them out to all their friends and family.
While I didn't make very many valentines this year (mostly just for my moms and sisters), I did put together a little something for my husband (after all, he is My Valentine). I must tell you, I got the idea for this from the sweet and amazingly-talented-and-creative Danni from
oh, hello friend
. Ever since I saw her
"envelope book"
that she made for her now-fiancee Nicholas, I've wanted to do something similar. It was just the sweetest thing. Granted, mine is completely different from hers and not nearly as clever, but I'm so glad I was able to borrow from her lovely idea and use it to make something special for my honey. Thanks for the inspiration, Danni!
So, here it is: Jeremy's Love Book.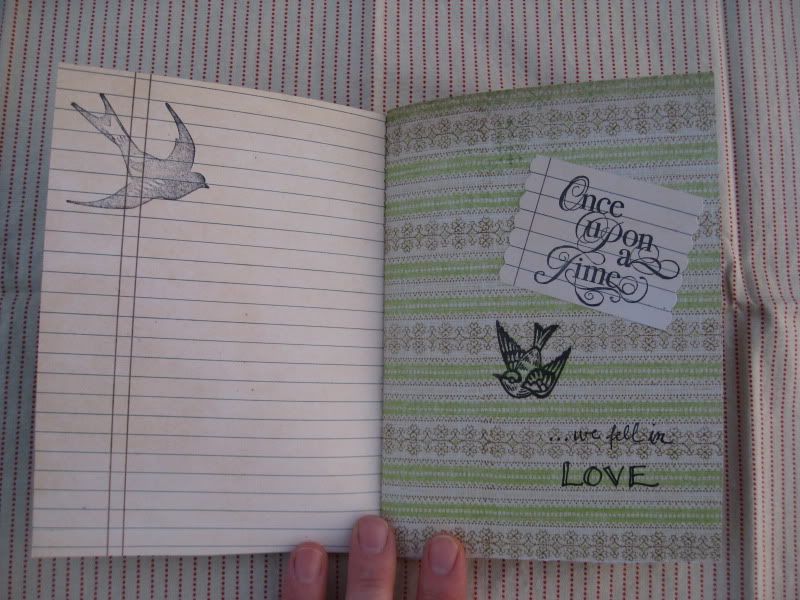 I used the lined page to write him a love note... but took the pictures before I did that. You're welcome. ;)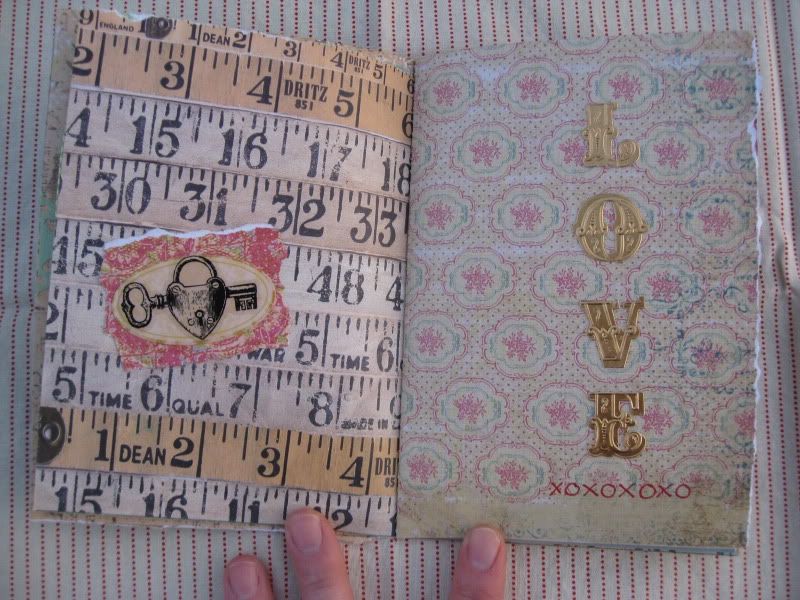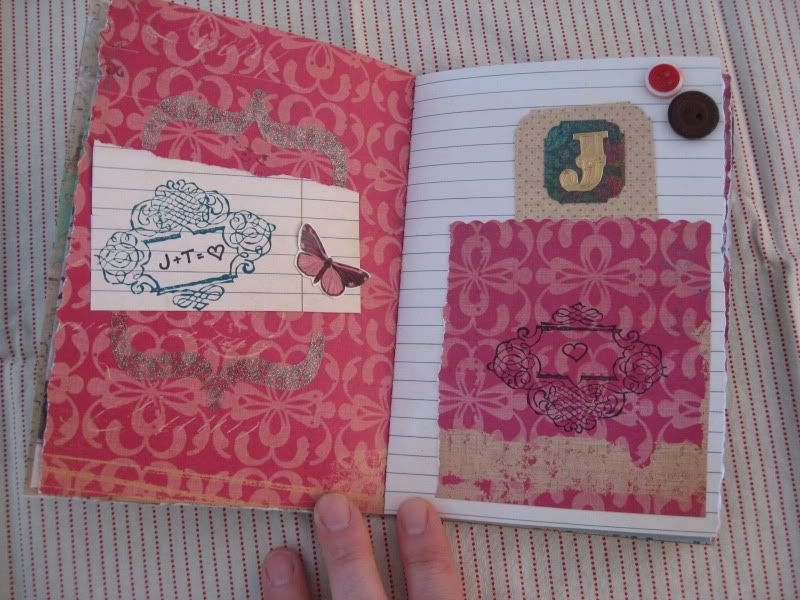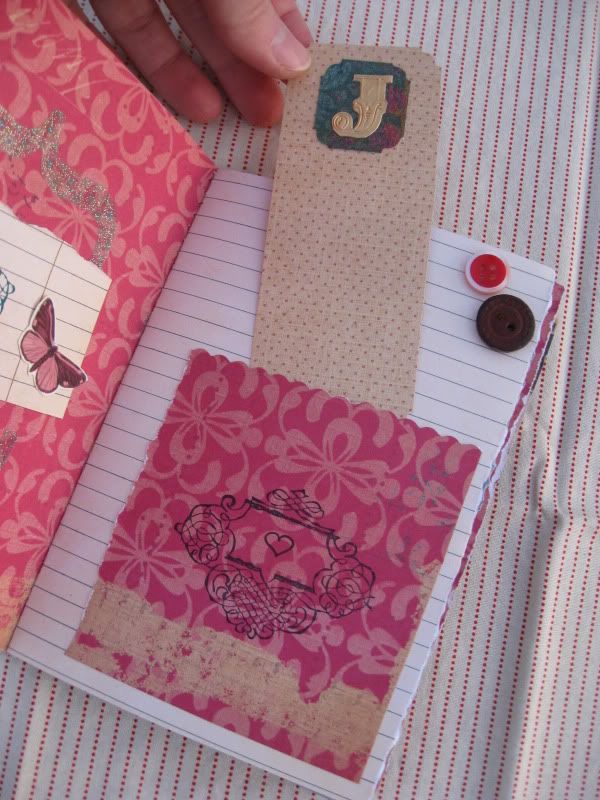 Jeremy loves to read in bed before falling asleep, so I tucked in a bookmark he can use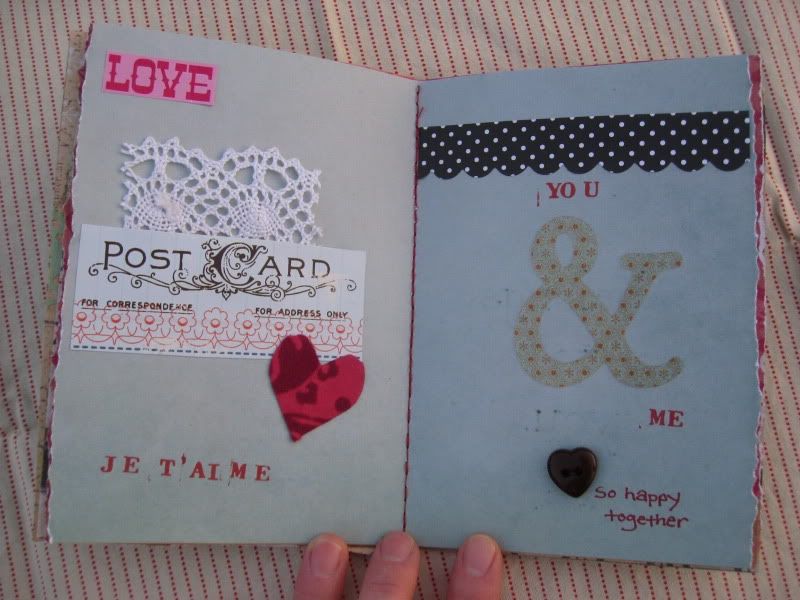 That's an old brown heart button on the right page. I do love buttons.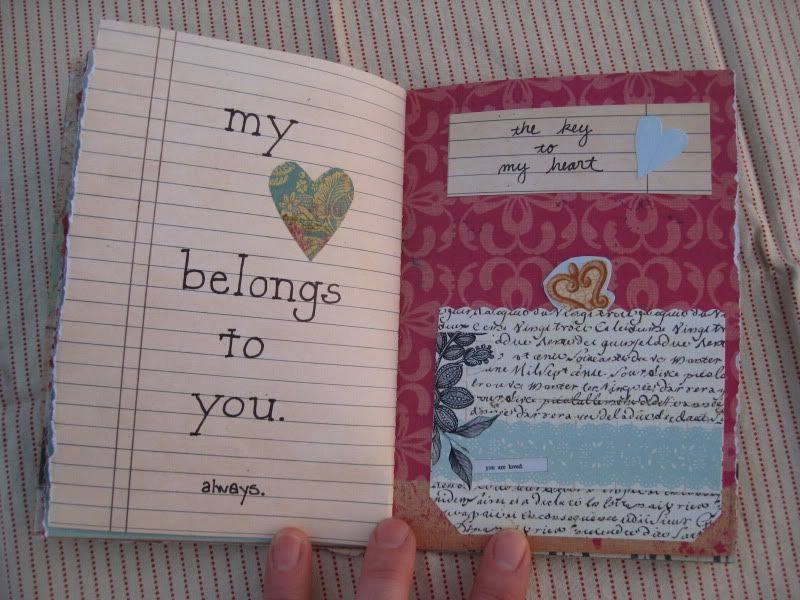 My nod to Danni: the black flowers and blue lace are cut off a
business card
of hers.
What could be hiding in that pocket....?
Oh, look! It's movie gift certificates! I guess this means a certain someone will be taking me on a date to see Alice in Wonderland. (don't worry, he really wants to go too.)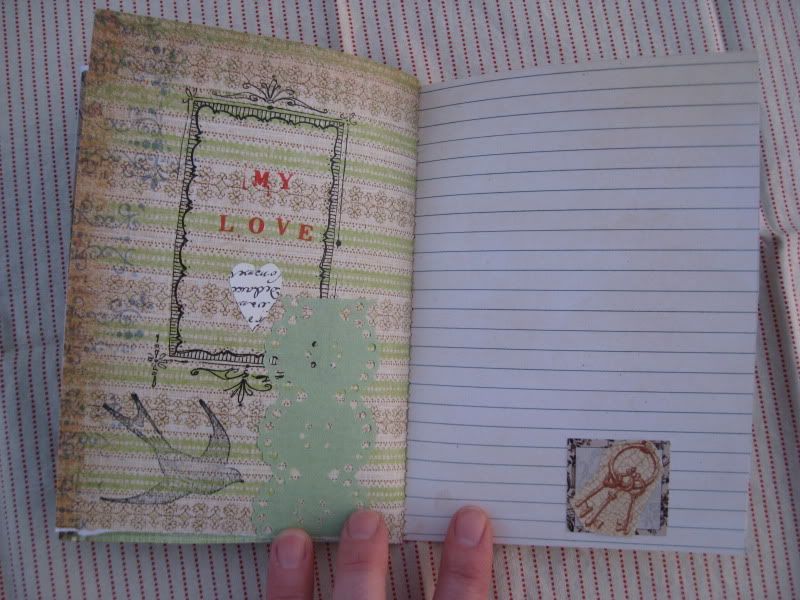 Space for another love note. Because one can never have too many love notes.
it's silly and romantic and sappy and lovey-dovey... which is exactly what I wanted it to be. :) (We all need those things or moments in our life that serve no other purpose than to simply be foolishly and unguardedly romantic, don't you think?). I hope you all had a sweet Valentine's Day this year. What were the gestures, be they grand or small, that made you smile and feel especially loved?