... and sometimes they don't. Because sometimes, managing to get one-- just one!!-- decent picture of your three little girls in their matching stripey pj's is harder than getting them to eat brussel sprouts
(which I've never actually tried to do, because hello, brussel sprouts are gross. ew.)
The proof is in the pictures: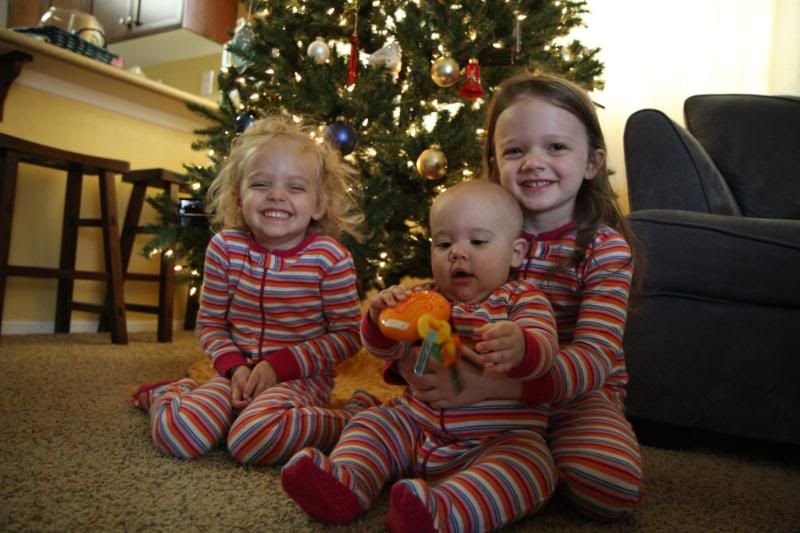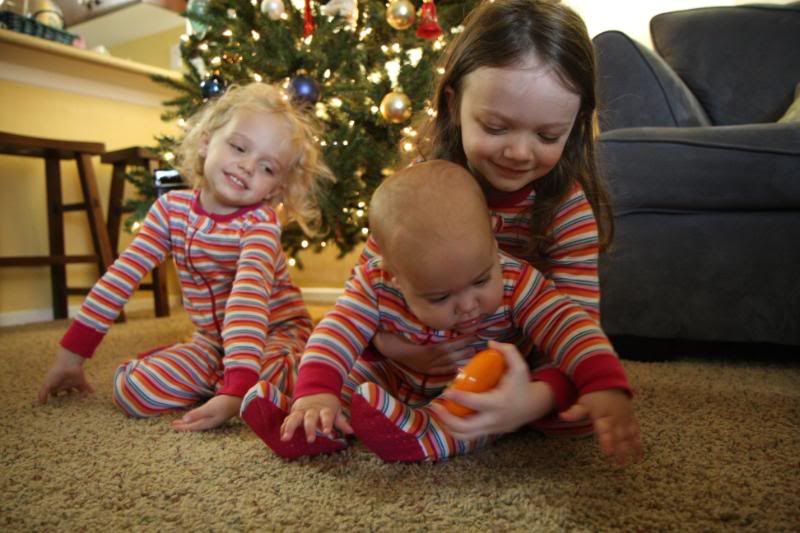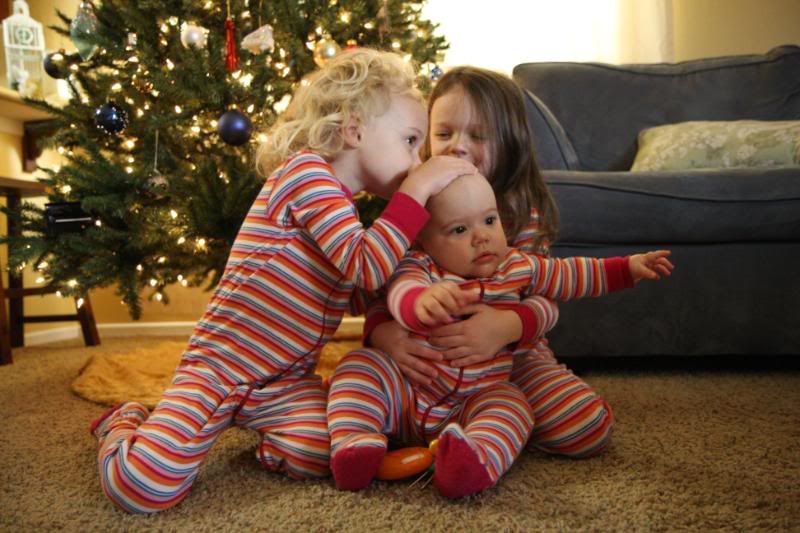 Aaaaaaaaand she's gone.
So that was that.
But you know what?? I think I kind of like the way THESE turned out. Who wants a perfect picture with all three kids sitting still and smiling perfectly, anyway? Does such a thing even
exist
???
I love my little striped munchkins. Even if they don't appreciate my efforts at preserving memories for posterity's sake. :)