today, amidst the swirling dust filling our Bakersfield air (ew), we made our way to the mall, my three girls and I. After a brief stop in See's candy to get our free samples (yum), we got down to the business of the day: shopping for fall clothes. You see, with our cooler temperatures finally here, Emma has been wearing jeans that are starting to show her ankles. And Rosalie has been wearing long socks and onesies to bed since she has no warmer pj's. This simply will not do.
Well, I most happy to report that our expedition was a smashing success. After only two stores --The Children's Place and Old Navy, many clearance racks, and lots of strangers telling me how cute my baby is in her leg warmers (it's true, she is), we came away with all of this: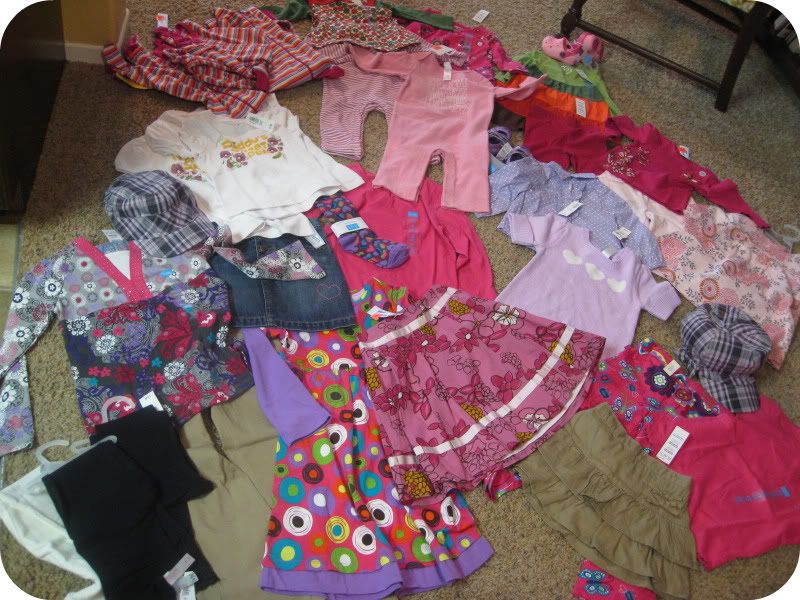 That right there is
3 pairs of matching pj's (how fun is that?)
10 shirts
4 dresses
2 incredibly cute plaid hats
2 pairs of shoes
1 pair of knee-high socks
4 pairs of leggings
3 pairs of pants
2 baby rompers (I think that's what they're called?)
and 3 skirts.
Everything all together cost less than $150. Now, in case you didn't do the math, that is an average of a little over $4 per item.
Booyah.
As a reward for my diligent bargain-hunting, I got myself a few things too... of course. :) These adorable flats literally fell into my hands as I was rummaging through other things. The fact that they were children's shoes didn't stop me from purchasing them. (what. I have small feet.)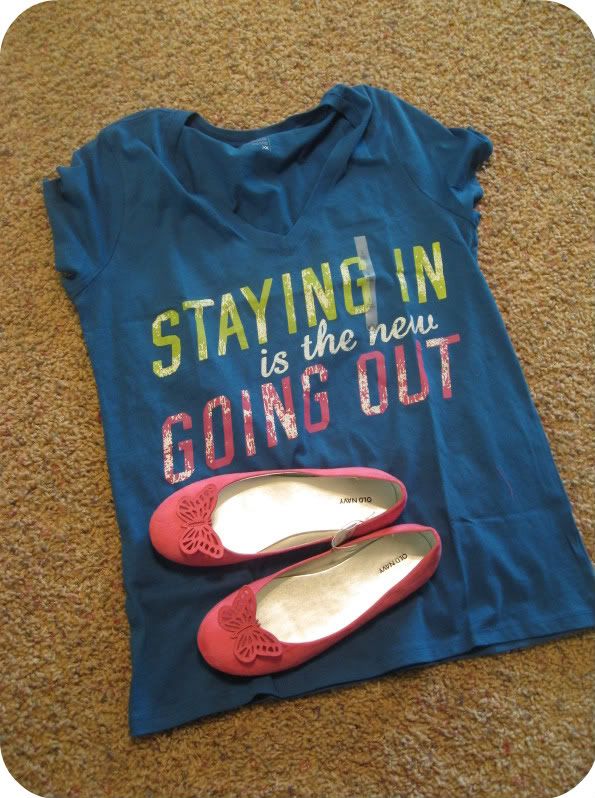 I had to laugh at my $2 shirt because really, it's just so true for us right now. And in all honesty it will probably be worn as a pj shirt-- while we watch TV and cuddle and be the homebodies that we are. Very appropriate indeed.
So, yes, I am quite pleased-- and grateful-- with the results of our afternoon's endeavors, and very excited to dress my girls in their fun new things.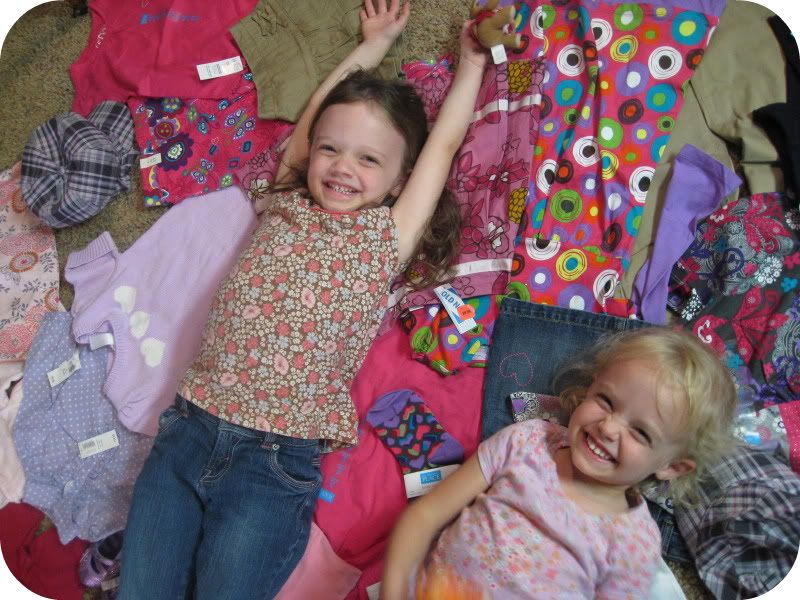 I think they're pretty excited too. New clothes are always a cause for glee, wouldn't you agree?