...to our home-away-from-home, Denver, Colorado! It was a pleasure to drive through a large part of our beautiful country and see things from desert to canyons to mountains.
When I was a girl we drove absolutely everywhere-- I've seen 48 of the 50 states as well as part of Canada from the backseat of our car, all of us piled into whatever vehicle we happened to own at the time. I LOVED driving places, and I was so excited to take our first family roadtrip! And I am happy to report that our three little girls were excellent passengers. Emma and Annabelle looked out the window, flipped through books, colored pictures, ate snacks, slept, and watched movies.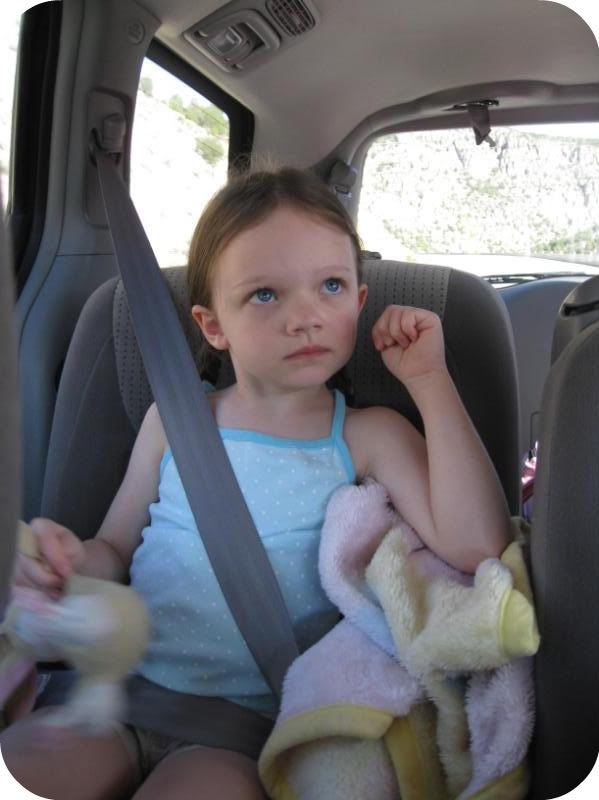 Rosalie slept, made noise, played with the toys on her carseat, and was entertained by her sisters.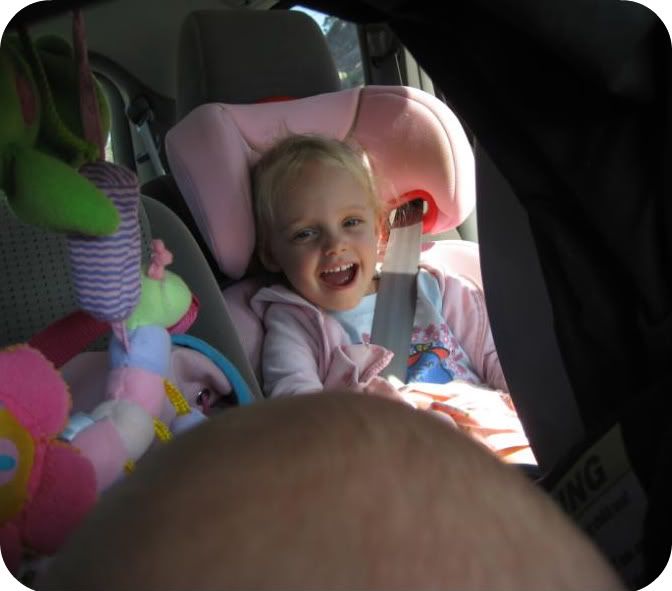 No, she was not happy all the time and definitely had her moments. She screamed and cried when she got sick and tired of her carseat. But, it really wasn't bad at all. We were able to stop every couple of hours to get out and stretch, take potty breaks, and hold Rosalie. I was pleasantly surprised at how well they all did with so many hours on the road! So, praise God, we made it there safely and in good time.
and then the REAL fun began!
We spent an evening at a bonfire in the cool Colorado night air. So fun.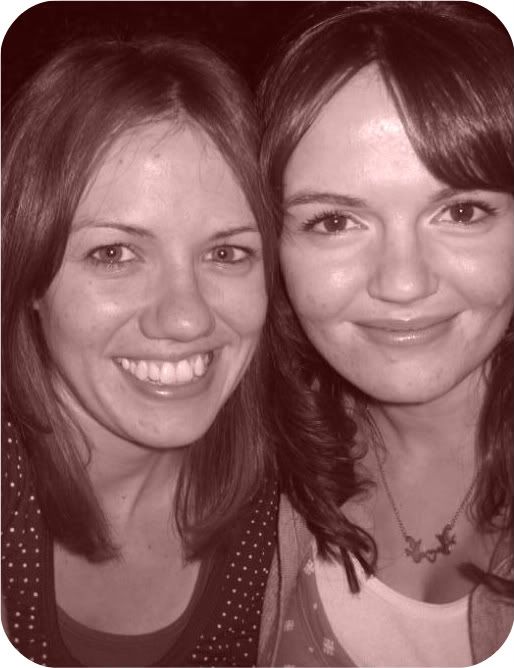 I realize I'm shallow, but seriously, bangs are driving me NUTS the way they look in this picture. Help.
Goodness, I have pretty sisters...
Happily, we were there for Jerusha's 21st birthday (my little sister is 21... I feel old)!! To celebrate, we went out to dinner at the Macaroni Grill and had quite the lovely time laughing, talking, and of course, drinking.
Jerusha and her boy, Chris. Such a cute couple. And doesn't our little Rooshie look beautiful??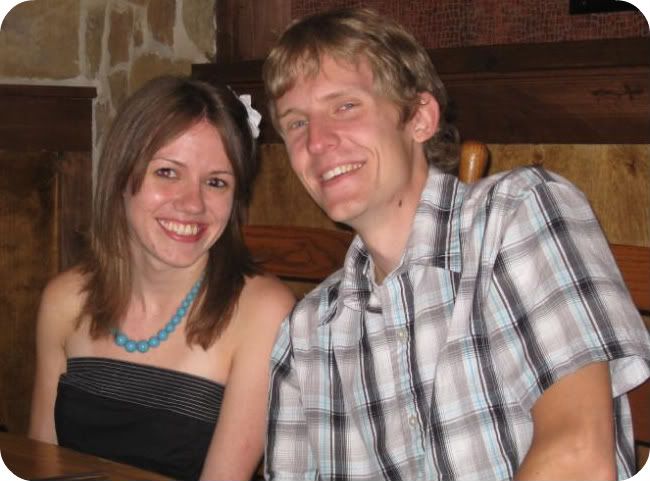 She stole my lemon drop martini for this picture. But I still love her.
We are never normal. Ask anyone.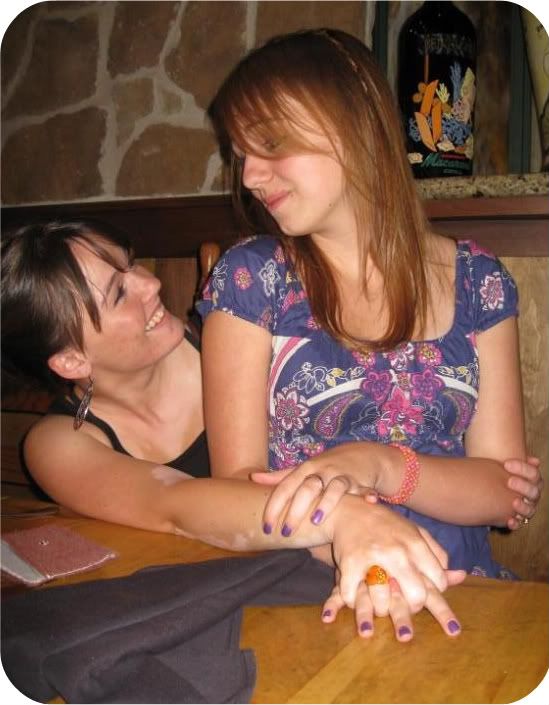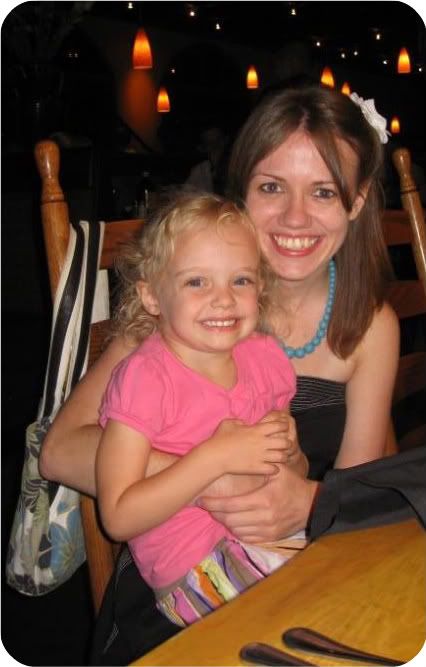 The loving parents.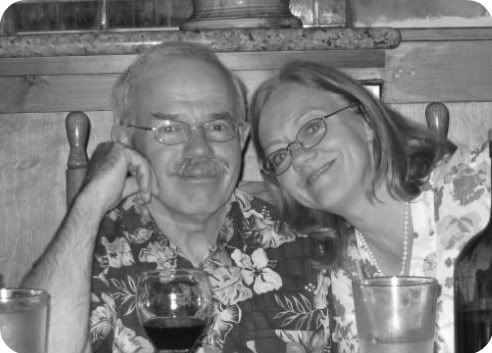 Martini for me, cabernet for him. We are soooo sophisticated (although, you wouldn't think so if you had seen the pictures that were taken before this shot...)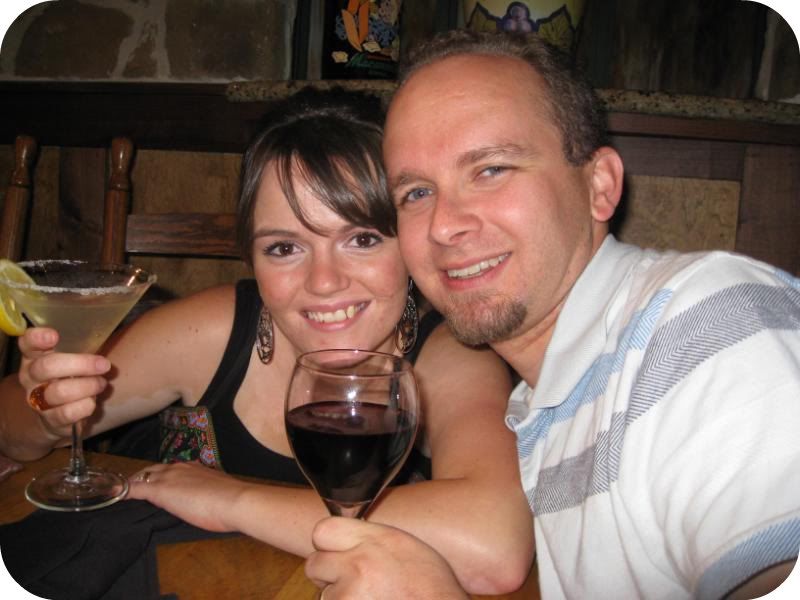 Later, there was cake... baked by Grandma and Emma and Annabelle.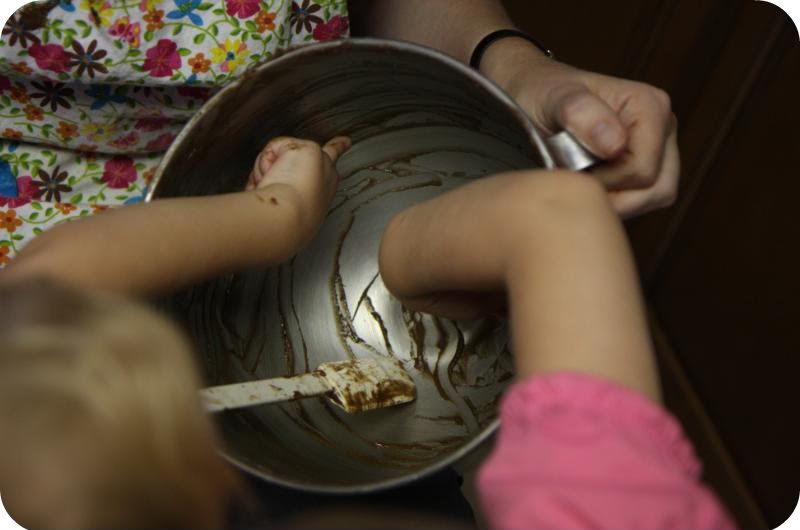 And of course, we had many wonderful family meals. For this one, mom made us her famous whole-wheat pancakes served with triple-sec oranges, bacon, and sausage. Mmmm. It's tradition, and we all stuff ourselves full as we can.
Josiah is looking so grown-up! He needs to stop. What happened to my baby brother?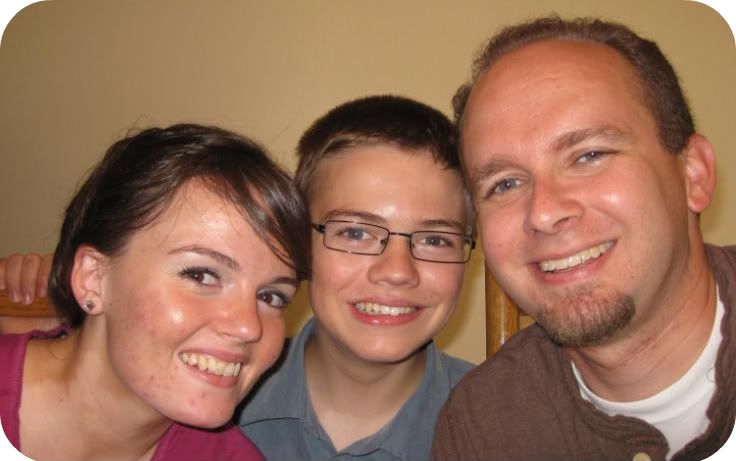 This is pretty much one of the cutest pictures ever.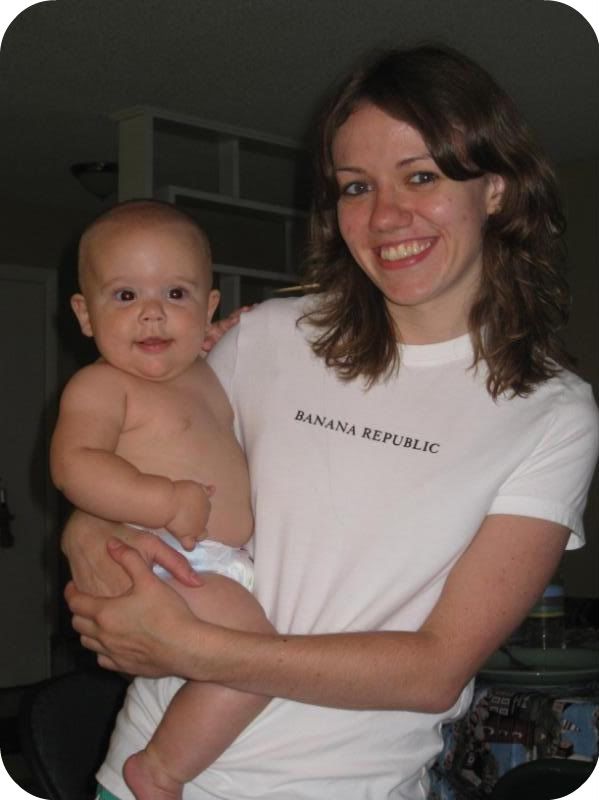 We've decided that Rosalie looks a LOT like my dad. What do you think??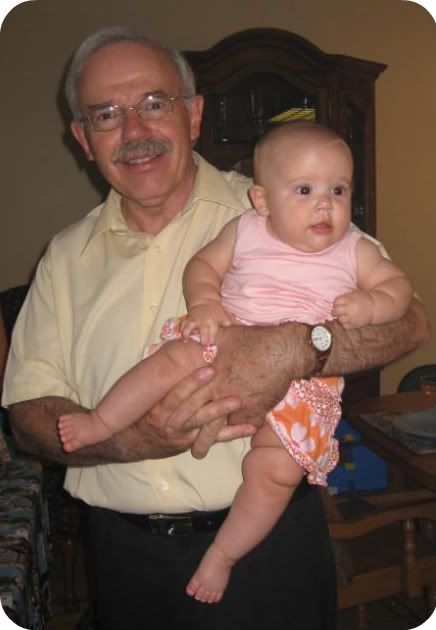 On both Jeremy's and my sides of the family, the blue-eyed ones far outnumber the brown-eyed. If you only count immediate family, there are FOUR of us who have brown eyes. So of course we had to take a picture. Here we are, the brown-eyed ones, an elite group of good-looking people. (hehe)
Down the street from my parents' house there is a little lake with a walking path around it. It's a lovely place. We took a walk there one afternoon, and I loved it so much that I made Lydia go for a run around it with me the next morning. If I had a place like this to go running, I think I would actually want to exercise every single day!
While this is all the pictures I am sharing with you in this blog post, it's not even the half of it. Our time there was filled to the brim with so many fun things... a girlie goodwill shopping trip that resulted in some of the most amazing deals ever (that's a whole other post), painting of some of those great deals, a fun BBQ with friends we hadn't seen in a long time, visits up to the chiropractic clinic, shopping, late-nights talking and catching up, an afternoon at the movies to see Julie and Julia, playing in the beautiful backyard, swinging on the rope swing, an evening at an amusement park where I rode a REAL roller coaster for the first time and almost died (ok, so that's a little melodramatic... but I've decided I'm definitely more of a Disneyland girl. No more crazy roller-coasters for me)... it was all SO so fun and just the time we needed with this dear family of ours.
We are a silly bunch when we are under the same roof. There is always so much joking, teasing, slapping of butts (yes, really), and general merry-making that I'm sure we would probably drive many people crazy.
I, however, love each and every minute of it and can't think of a better way to just be together.
Rawr!!