In true Talia fashion I am just now blogging about our little trip to the beach, which was almost three weeks ago.... "Delayed" is my middle name (or should be).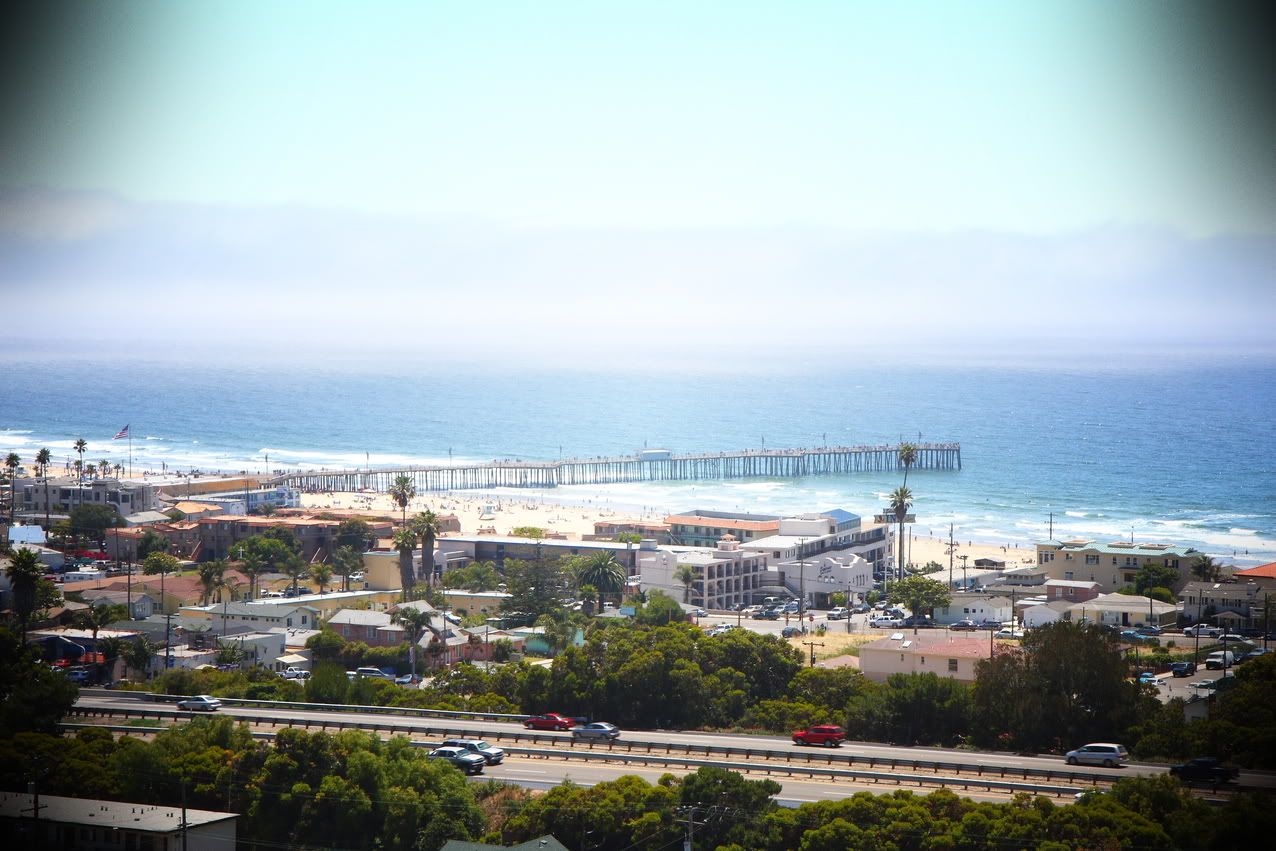 Close your eyes. Imagine yourself sitting on sand warmed by the sun, even while a cool salty breeze blows gently on your face and stirs your hair. Gulls fly overhead and all around, and the colors that surround you both dazzle and relax. And woven in, around, underneath and throughout all the sights and sounds is the ever-present song of the ocean.
This is exactly what I do when it's 110 degrees outside and you feel as if you could simply melt into the pavement and the confines of the house are altogether too small and... well, confining.
A few weeks ago I didn't have to imagine-- we actually went! It wasn't for long, only one night, but it was much-needed and oh-so-fun. We headed off to the coast after Jeremy got home from work and we had packed three kids and all the stuff that is required into our van. The drive went by so quickly, which was almost a shame. I love the drive to the beach, through the rolling hills and all the beautiful scenery. Our hotel was right in Pismo and we went straight there so we could check in. As soon as we opened our car doors and felt that breeze and the COOL air, I was deliriously happy. Even though we hadn't even really glimpsed the ocean yet, it just felt like the beach.
Happily, it worked out that
Kourtni
and her little family were spending the week at their grandparents' beach house, so after a quick bite to eat we headed over there to hang out with them. The kids played, the babies sprawled across the shag carpet, the adults drank wine and talked. It was so fabulously fun... and, kind of funny. You see, we literally live a block from each other in the same neighborhood, and yet we almost never just hang out. We couldn't help but laugh at the fact that we had to drive all the way to the coast just to spend some time together.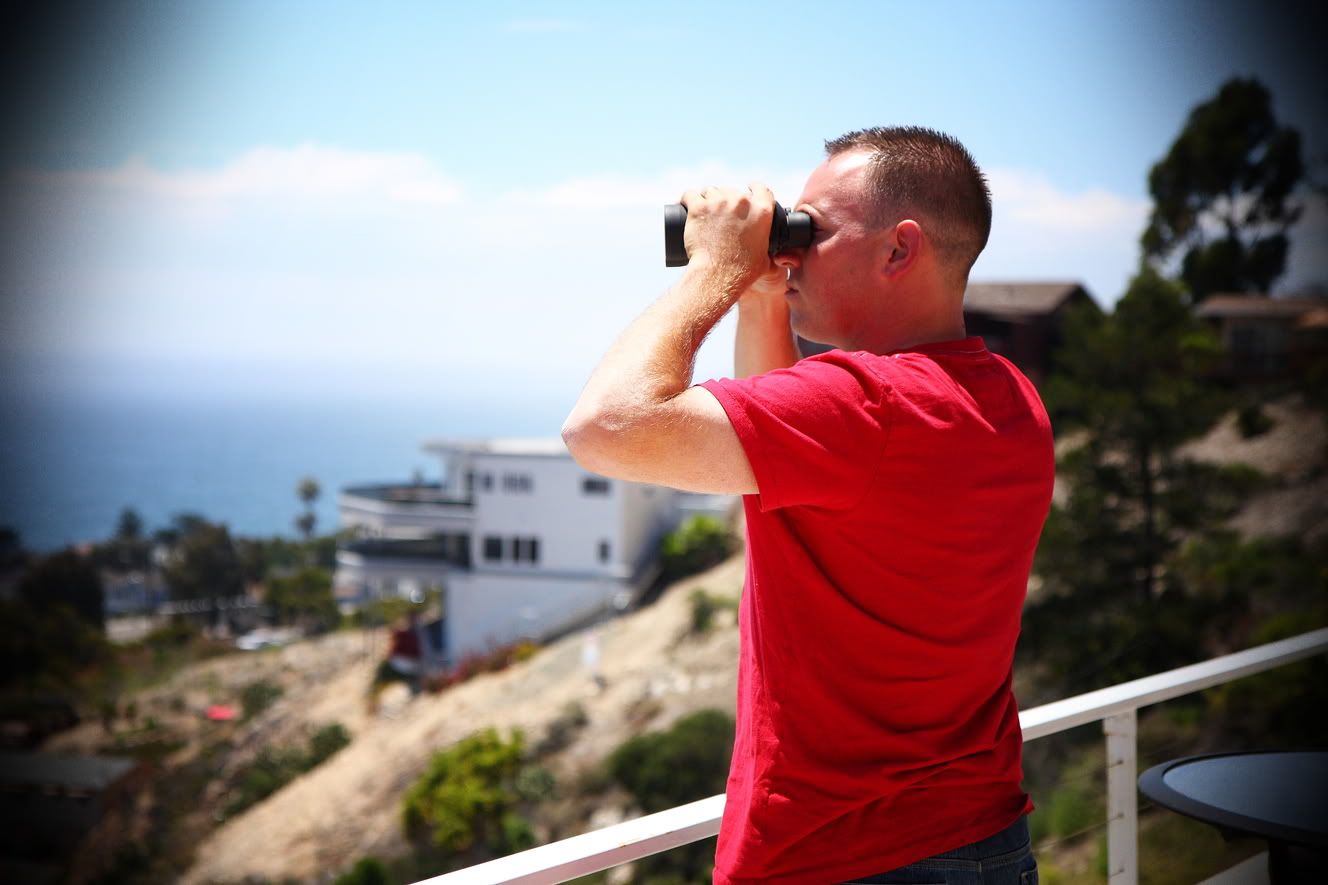 Andy, Kourtni's husband, taking in the beautiful view from the beach house
On Saturday, after a delicious (and complimentary!) breakfast at our hotel, we headed back up to the beach house so we ladies could leave our husbands and children behind while we went for some lunch and shopping in San Luis. It was perfect timing, since our church was having a ladies' retreat at the coast that weekend (Kourtni and I couldn't go, because of the babies), so we were able to meet up with some of them. I lunched at Novo with sister Jessica and several other very
lovely ladies, and then proceeded to find a fabulous shirt for only $12 at an adorable boutique. Definitely a great afternoon!
And then, finally, finally, after our shopping adventures had ended, it was time to be on the beach. We left our dear friends and Jeremy and the girls and I headed over to Avila where the weather and sunshine were pure perfection. Simply put, we had a wonderful time. Daddy and Emma and Annabelle had a fun time building sand castles together and we all got a chance to play in the waves.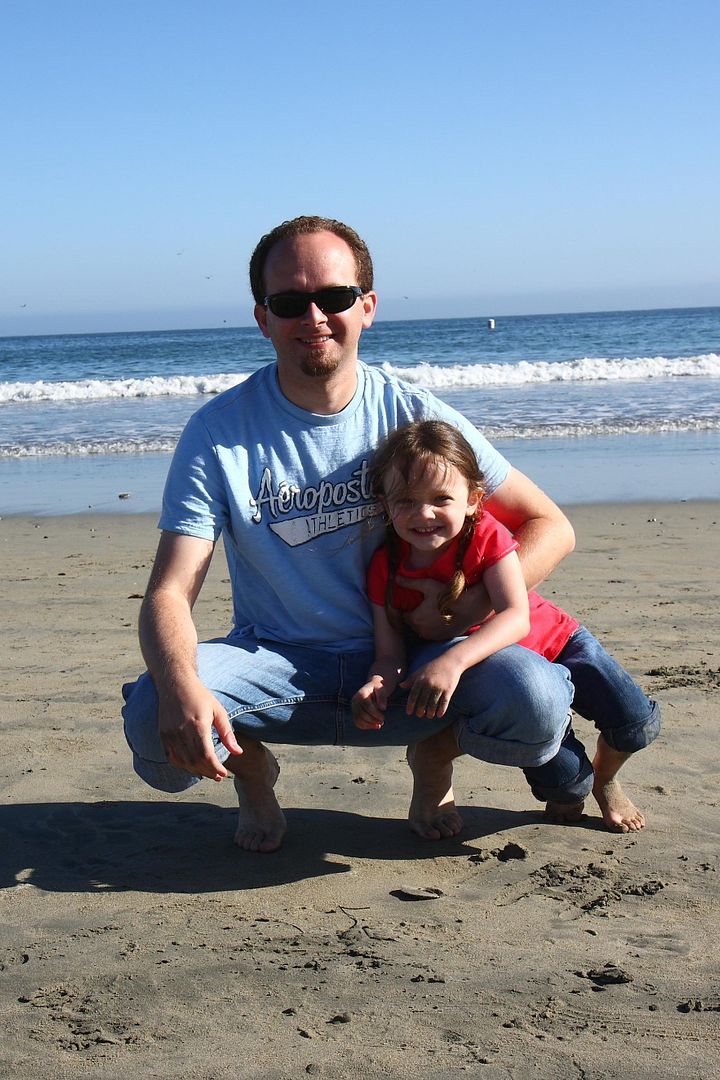 Seashells were found, great holes were dug, and snacks were consumed. It really doesn't matter what you do on the beach, because it's
the beach
. Just being there is fun and relaxing.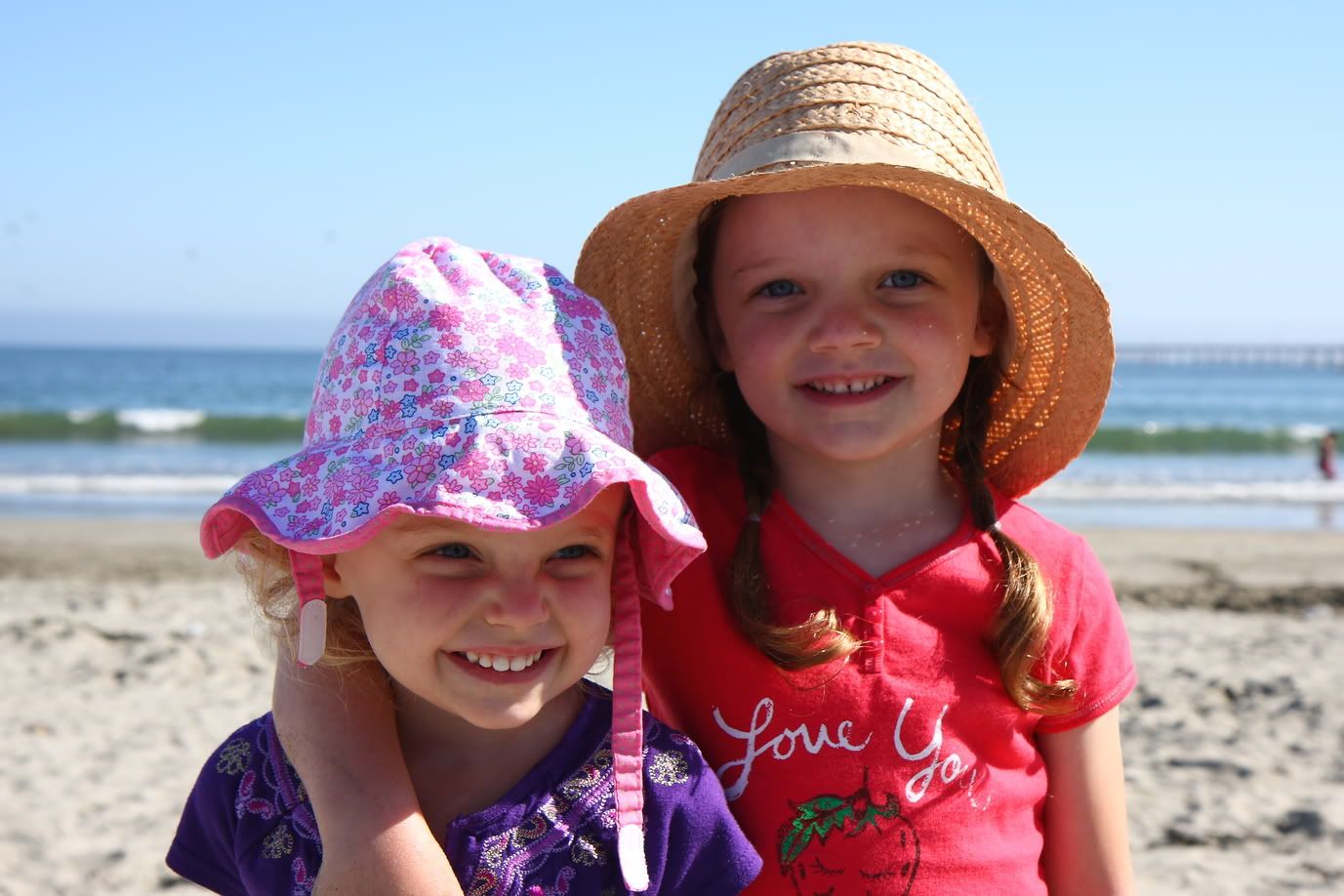 Rosalie pretty much hung out in her stroller and was a perfect little peach. I've noticed that she loves to be outside and take things in.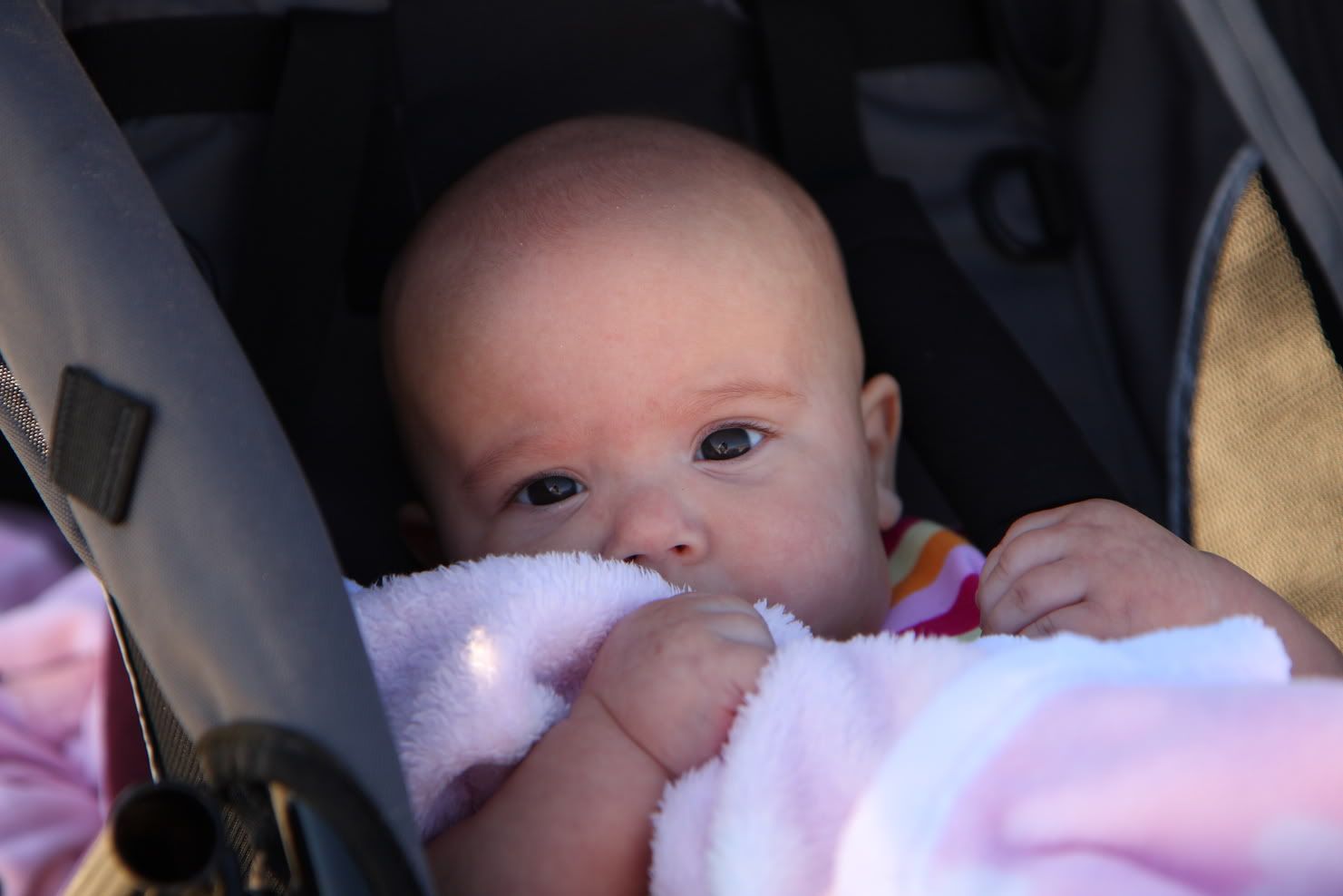 Sadly, after a little while, poor little Annabelle got some sand in her eye and spent the rest of our time on the beach laying on our blanket just like this:
I do believe she fell asleep... which isn't a bad idea, in my book. I wouldn't have minded napping right along with her!
We were not in any rush to leave the beach and go get some dinner, so it actually ended up being very late by the time we got back home to Bakersfield. But every minute spent between the sand and the sky with the ocean before us was totally and completely worth it.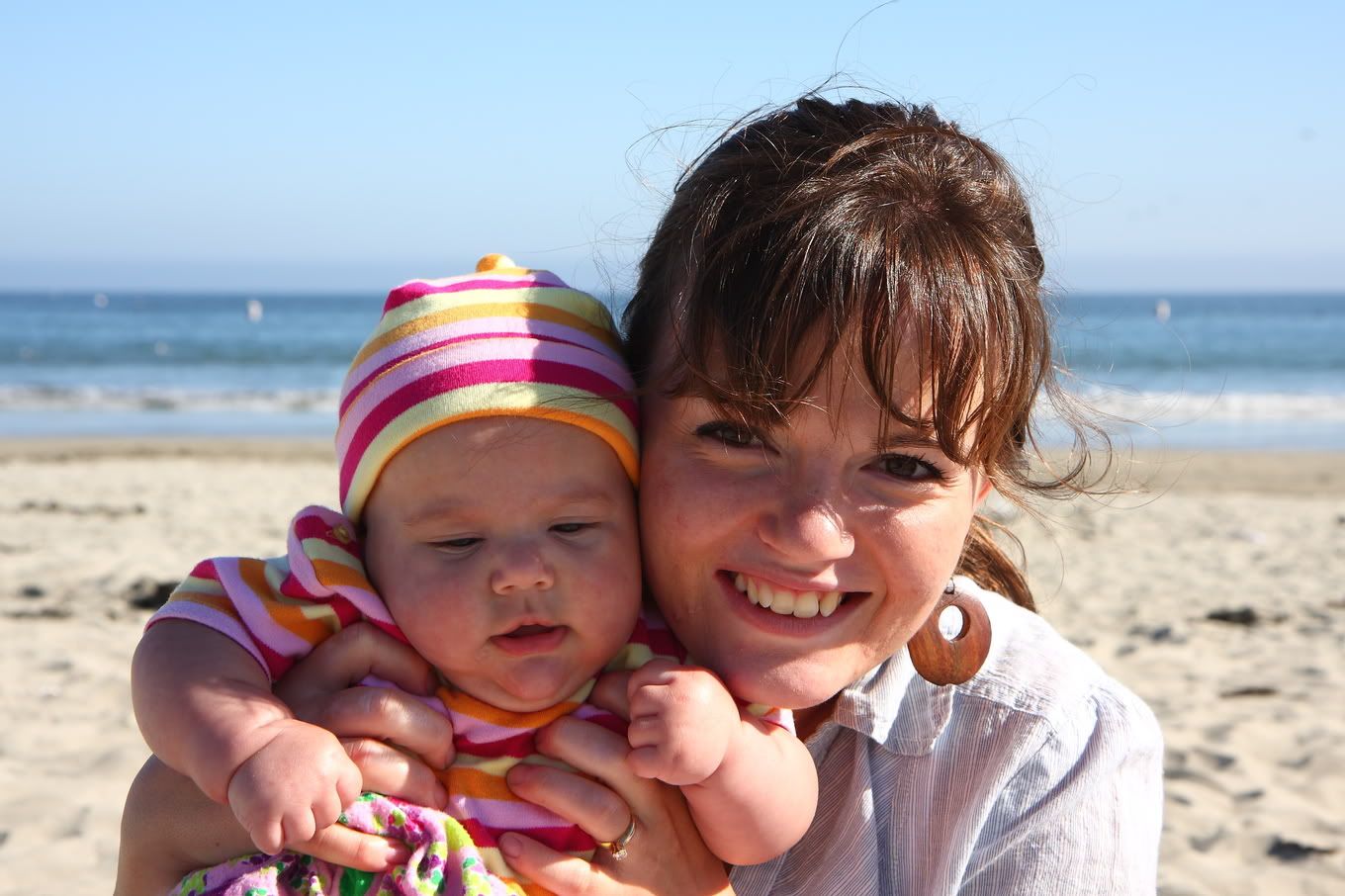 see that smile? That's my I'm-so-incredibly-happy-because-I'm-at-the beach-with-the-people-I-love smile.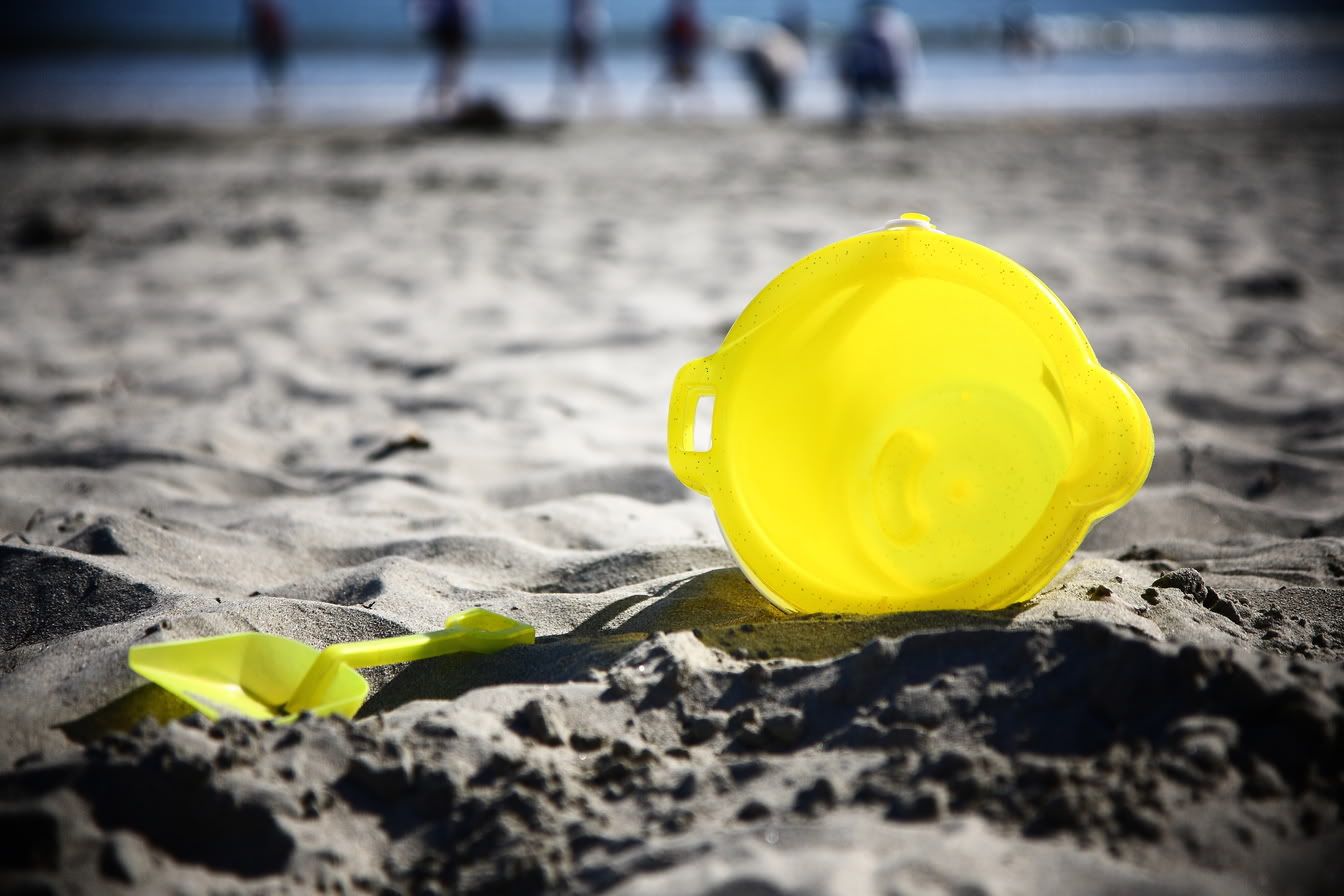 yes indeed, I'd go back in a heartbeat!
ps. thanks go to my honey for the beautiful pictures. I'm so glad he was in a picture-taking mood, because I really wasn't. That's why there are no picture of me and Kourtni or any of the other ladies... oh well.