The fall fairy flew through my house yesterday on a gentle breeze, leaving behind bits of autumn magic everywhere.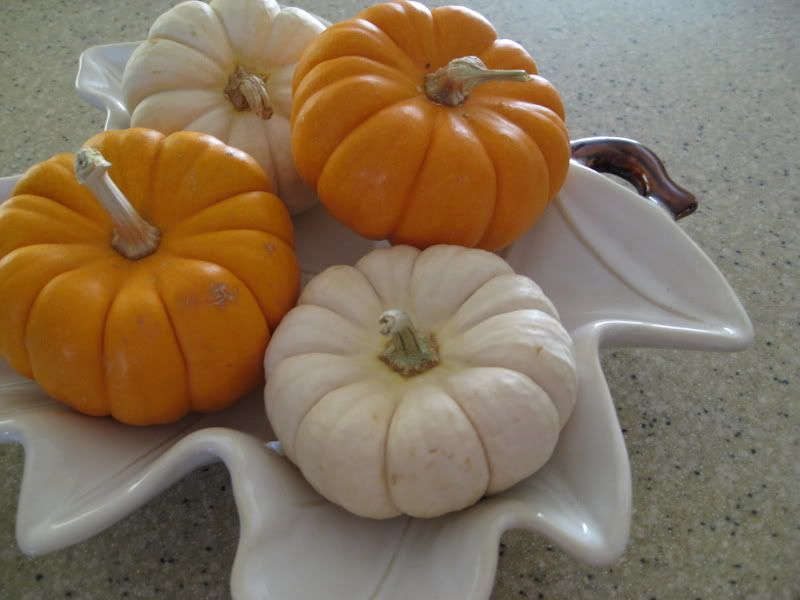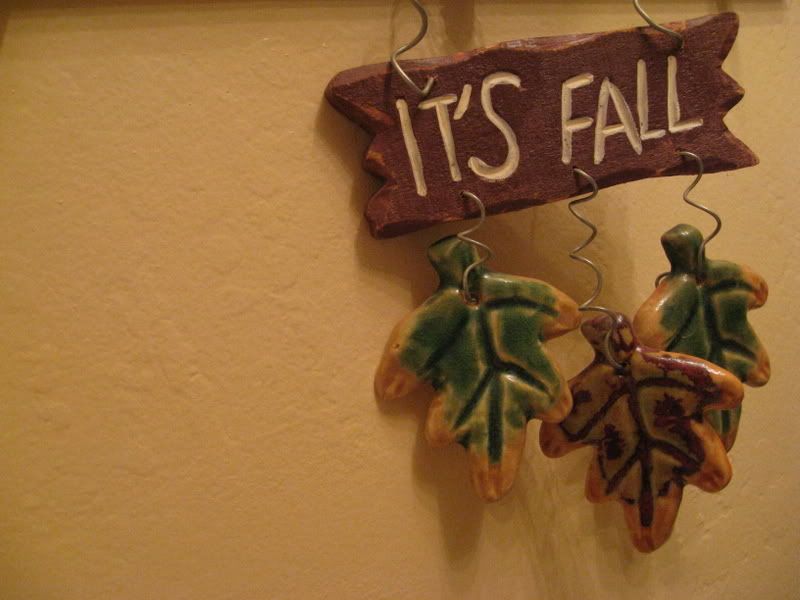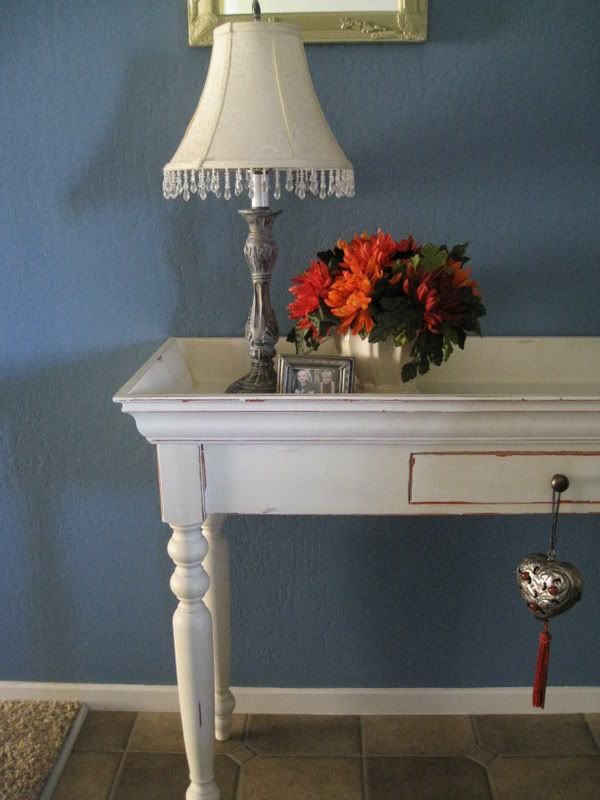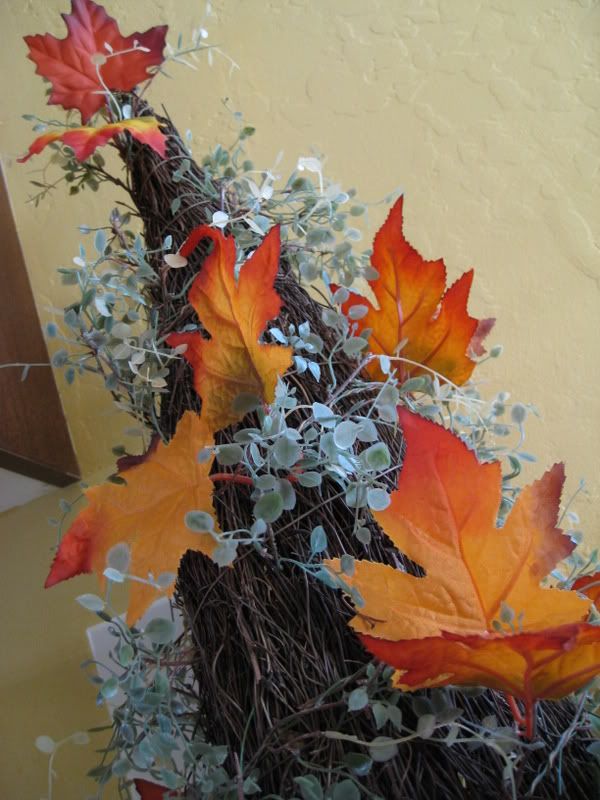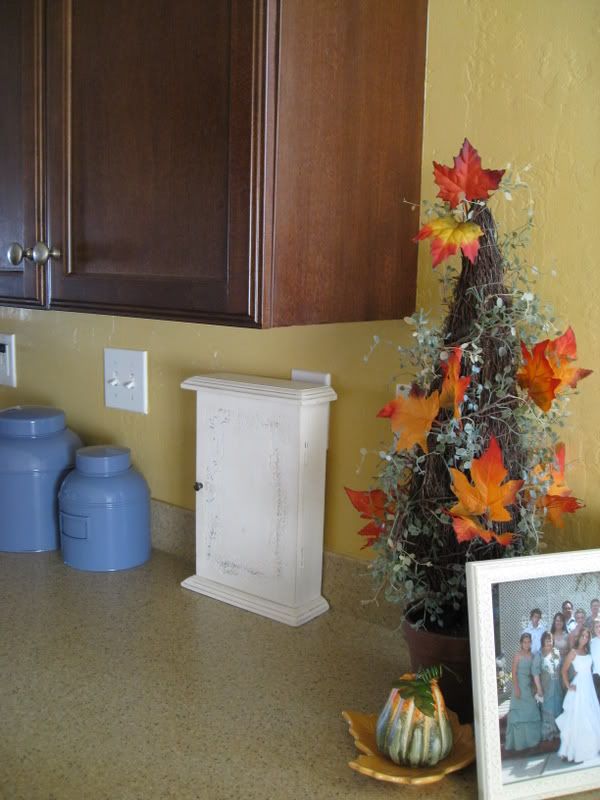 All right, so the fall fairy was actually me, finally getting out my fall decorations when I had an afternoon to spare. I think I like better the way the other story sounds, though, don't you?
Either way, I l-o-v-e the way our house looks now, and all I want to do is sit on my couch and sip tea while I drink in the autumn loveliness.