These are my children.
I spend most of my life with these three girls.
Some days, we float along on our little cloud of bliss, loving each other well and loving being together, whether it is in work or play.... and I feel my heart expand with thankfulness, nearly full to bursting with love for these little creatures.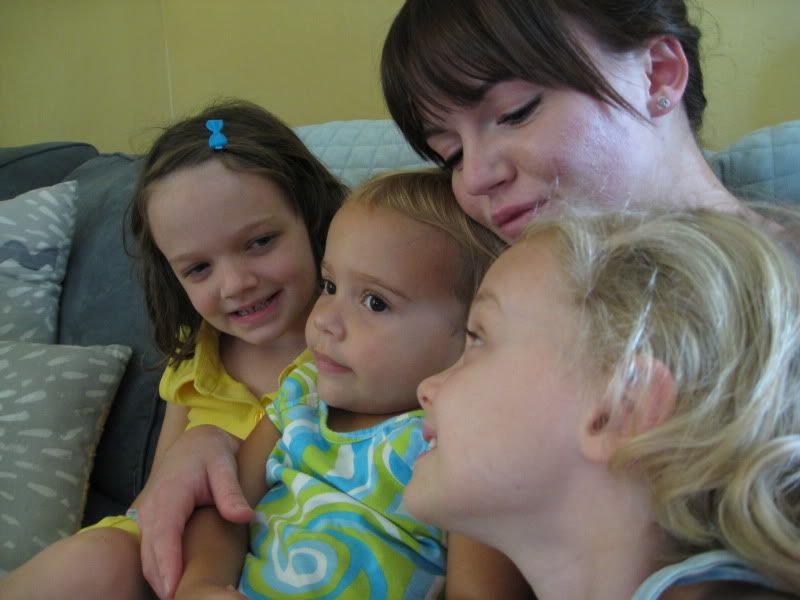 Some days, the hours fly by and peace and happiness reign in our house.
Some days, we have so much fun that nothing even seems like work.
Some days, the joys are stacked so high and thick that I can't even see past them to anything negative.
Some days, I feel like super-mom and think
"hey, I've got this! I've finally figured it out!"
Some days, being a mom almost feels... easy.
BUT.
Some days, there is bickering and arguing and fighting, and I find myself driven to distraction, yearning for better wisdom to handle it and SOME PEACE AND QUIET, for cryin' out loud.
why yes, this is a common occurrence of late, how did you know?? ha.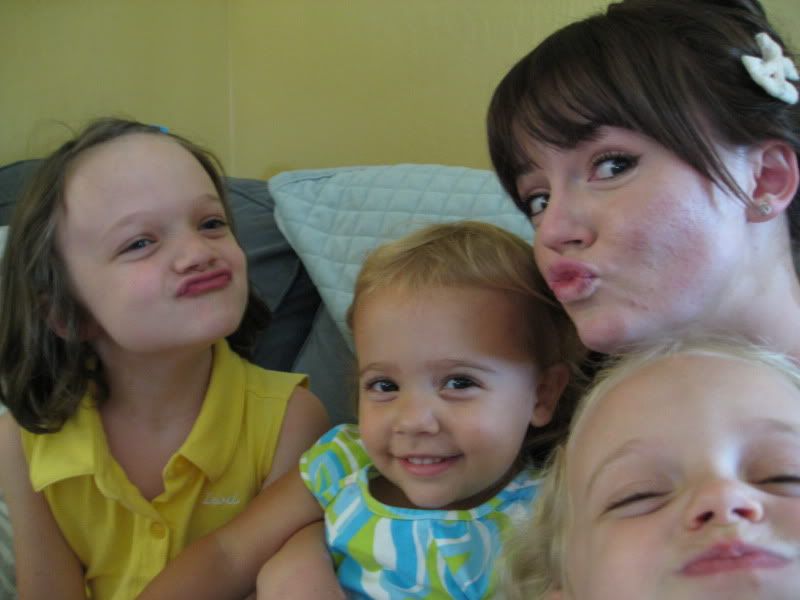 Some days, they drive me crazy and I lose all patience.
Some days, I dream of simply being alone. Even if it's only for an hour or two.
Some days
(most days. EVERY day.),
I falter and fall short. I realize just how much I still need to learn, how many mistakes I make, and how much I need to strive for, and I am humbled.
Some days, being home with them all day long and trying to fulfill all that is required of me as a mom, wife, and every-other-role-I-have exhausts me, fully and completely.
Some days are better than others. Some are worse. Some are wonderful. Some are downright difficult.
They are sinful. And I am sinful. Therein lie the challenges we do encounter on a daily basis.
BUT.
yes, there is another but.
Each day, I am so thankful that
this
is what I get to do. That I have the opportunity and privilege to be with my children here in our home, to love and enjoy them, to shape and instruct them all day long. It's not always easy or fun, but I can honestly say that there's nothing else I would rather be doing.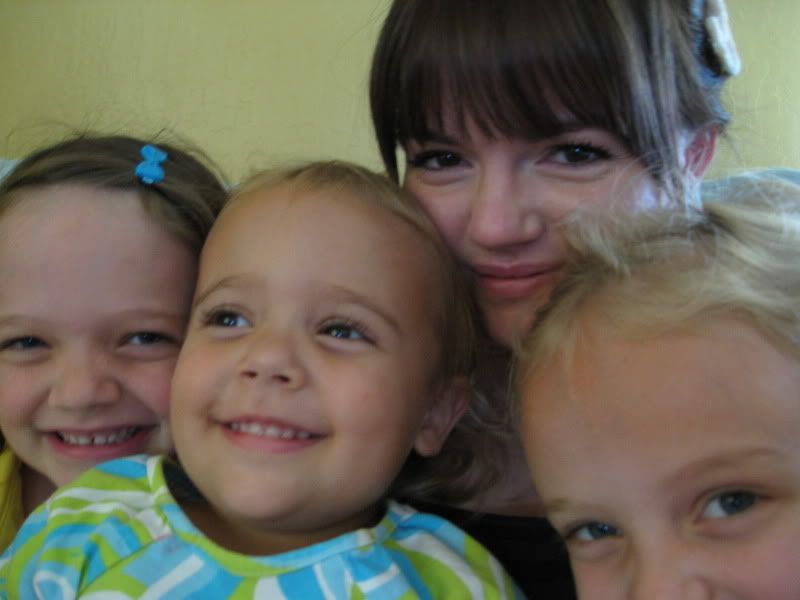 Each day, I am aware that the moments that we have together are a blessing, and I find myself trying to soak it all up while they are still young.
Each day, even in the midst of chaos and mistakes and challenges, I claim the joy that exists in these three daughters of mine and the fact that I am their mommy.
Every single day, they make me smile.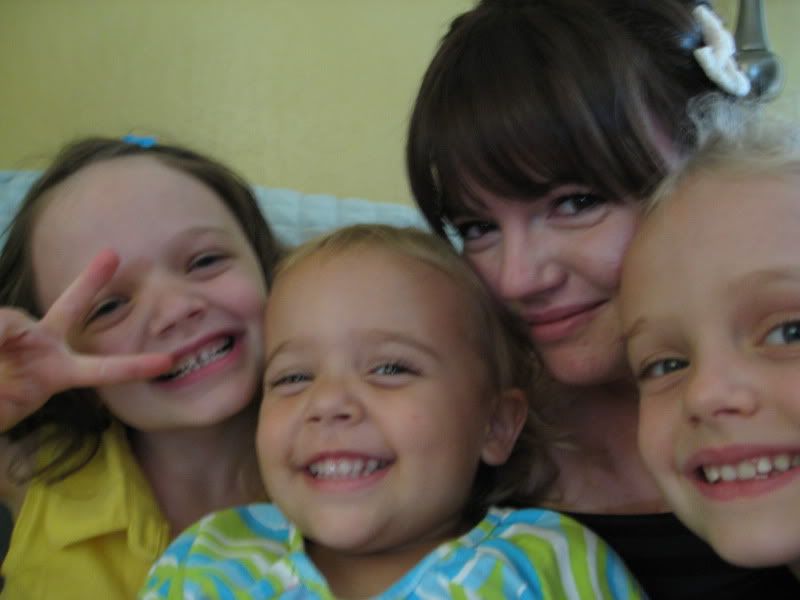 "Behold, children are a blessing and a heritage from the Lord..."
They are. Oh, they are.