Some days simply call for a bit of celebration, for something out-of-the-ordinary and special.
Last Thursday
was most definitely one of those days.
And since my girls had been asking me all day long for a tea party anyway, I knew it was the perfect thing.
They were going to use their plastic princess tea set and put water in the cups. It was going to be a simple affair. But, I thought the occasion deserved more. My girls were only too happy and thrilled to agree.
And, so, out came the
real
teacups, delicate and carefully chosen by Emma and Annabelle. A pretty little cloth for the table. The flowery teapot (filled with apple juice). Cloth napkins. A rosebud for our centerpiece. Crispy tea cookies that I just so happened to have on hand. And, of course, dresses were a must.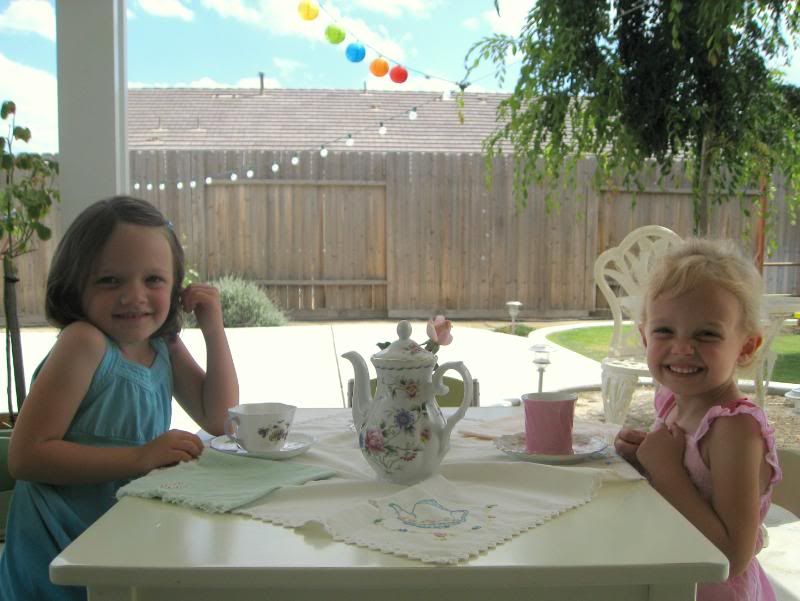 My pretty little ladies. All smiles.
Pouring the tea. They would have made any mistress of an English manor proud.
Sipping ever so daintily.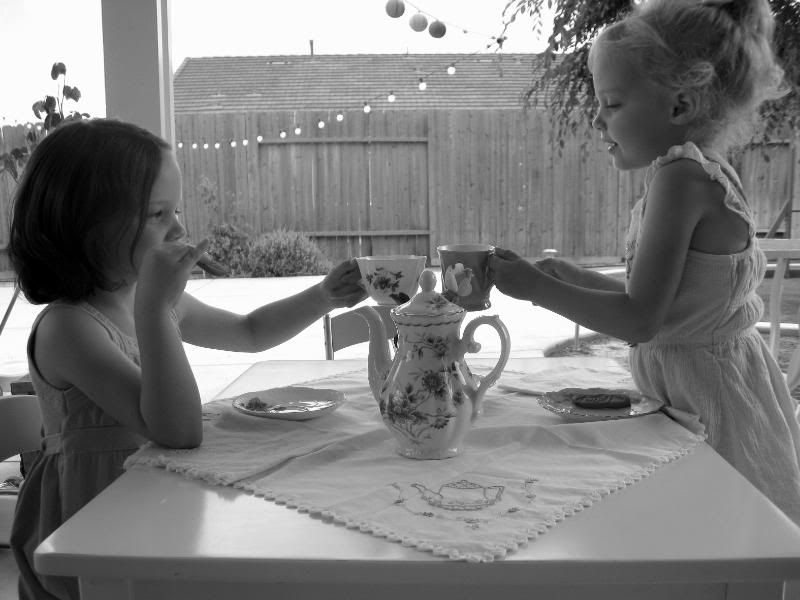 Cheers!!
It's not hard to see that Annabelle was thrilled to the tips of her happy little toes.
Always the proper one. Pinkies up!
Lovely Emma. My, but she looks so grown-up.
Oh, sweet Annabelle.
Of course Rosalie-roo joined in the festivities!
I have a feeling she mostly came for the food. Nom nom.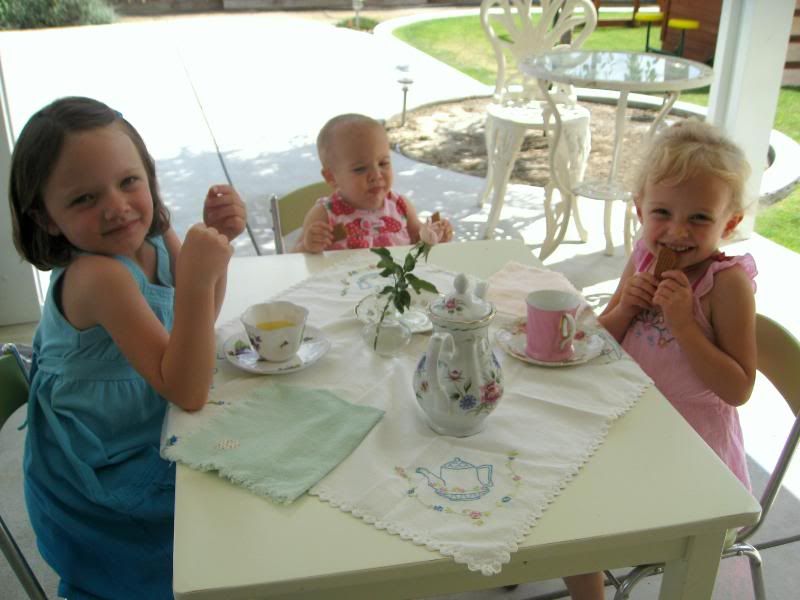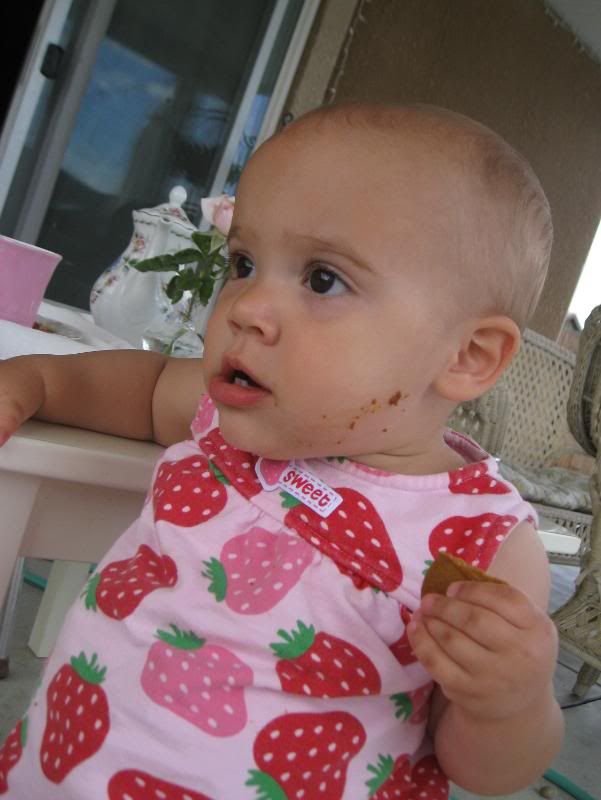 uh-oh... looks like a certain little lady needs to use her napkin. tsk tsk.
After they had sipped and nibbled to their hearts' content, we gathered on the lawn for a spot of dancing. (to classical music. but of course)
Twirling, twirling, twirling... their outstretched arms, lit-up faces, and lighter-than-air toes are a perfect expression of unbounded happiness.
Thank the Lord for little girls and tea parties on a summer afternoon, for china cups and teapots, for delicate and dainty things, for roses and dancing-- for life's simple and extravagant joys.