Since I've decided that blogging is something I shall do only when I have the time and inclination (and that I won't feel guilty or pressured about it) I've also decided that it's perfectly ok to blog about something long after is has passed. And that's what I'm going to do right now. :)
My side of the family came to visit us the first weekend in May. It was a whirlwind visit that went by much too quickly, but it was lovely. Isn't that the nature of visits from loved ones?? They always go by too fast, but they're always wonderful, and you're always glad you got to spend even a little time together, because it's always better than nothing!!
One of my favorite things about having my family here in our house is getting up in the morning. I come out to the kitchen to see my sisters curled up on sleeping bags on the living-room floor, my brother sprawled across the couch. Coffee is made, and one by one everyone wakes up and we come together at the kitchen table or the bar as we eat muffins and cereal in our pj's. Dad reads the paper as he eats his homemade bread with cream cheese and jelly (he's had that for breakfast as long as I can remember) and then Emma and Annabelle usually steal their aunties and uncle away to their room to play and just generally be silly. Eventually we all shower and get dressed... but there's no rush.
My mom, sisters, Emma, and I stole away on Saturday afternoon for some "girlie time" in which we grocery shopped at Trader Joe's and Vons (dancing was involved) and enjoyed a nice chat while we sat in the sun and drank Starbucks. (Jerusha has some fun pictures of said afternoon on
her blog
) That night my mom cooked for us. What a treat! We miss her cooking almost as much as we miss her! hehe.
On Sunday, we all went to church together, and Miss Rosalie was baptized! Would you believe, I have NO pictures of her in her baptism outfit?! None. I know, horrible, right? It was so crazy getting ready to go in the morning I didn't have any time to snap one, and I forgot to bring my camera to church. Then, she had a major blowout on the way home and managed to cover herself and her dress in poo. It just wasn't meant to be! But, regardless of what a disappointment that was, her baptism was wonderful. I won't go into it all here, but I will say that having our baby baptized and what that means is a very special and amazing thing.
After church we had the rest of our family over as well as our pastor and his family. Oh, it was so fun. I hadn't played the hostess since before Rosalie was born, and I missed it! I just love when our house is filled with family and friends who are eating and talking and laughing and enjoying themselves. After the others left, the rest of the day flew by as we simply hung out and enjoyed each other.
One of the most delightful things about their visit was that the rest of my family got to meet Rosalie. I can't express how weird and different it was this time around that they weren't all there waiting outside the hospital room to meet our baby, and how strange it was to have to wait until she was a month and a half to see her in their arms. BUT-- once they were here, and loving on her just like they'd been waiting to do, it didn't matter. I couldn't help but think, as I looked at my little one in my mom's arms, "NOW all is right". :)
Enough blabbing from me... I'll share the pictures I have now. I didn't take a lot since we were so busy and I wasn't overly pleased with the ones I did take, but here they are nonetheless. The pictures may not be perfect, but the people sure are lovely.
Jerusha and Annabellesie-boo (who looks rather tired, methinks)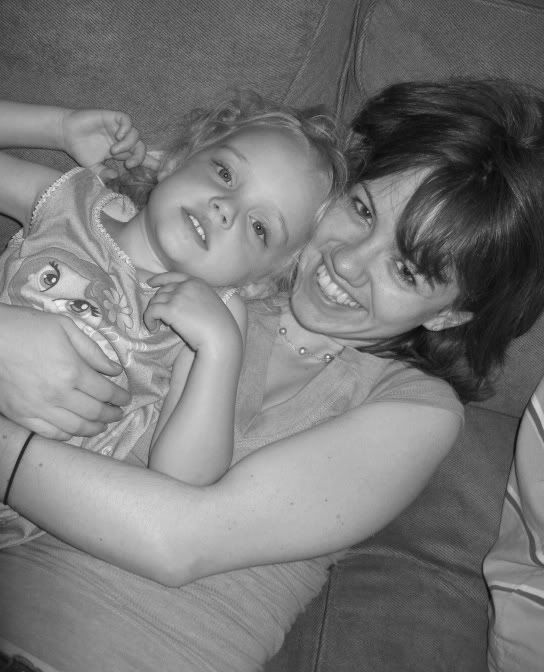 Grandpa with his girls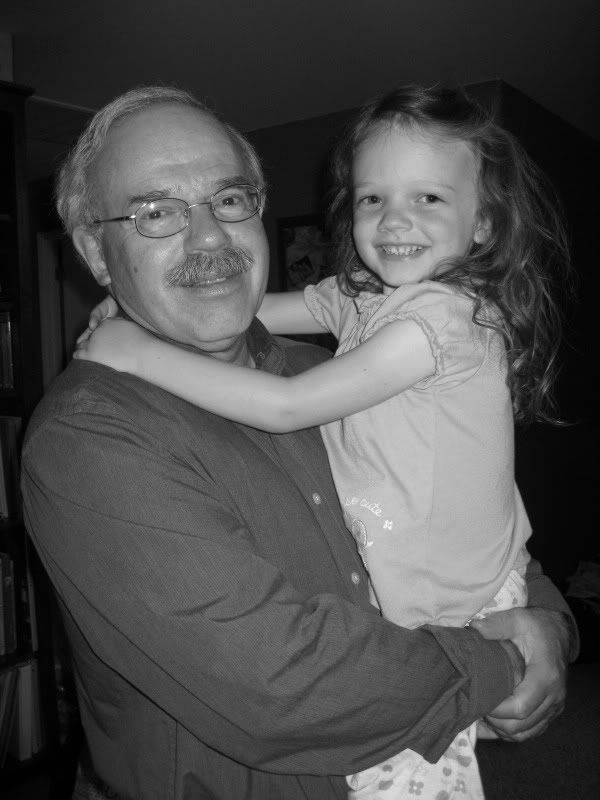 My "little" brother Josiah-- he's almost taller than me now! Eep!
Grandma and Annabelle quite intent on working their princess puzzle
Jeremy is "putting up" with Josiah here. hehe.
Reunited with my Lyddie-Lou again.
Auntie Jerusha meets Rosalie!
Dear Dad and me. And some crazy girl.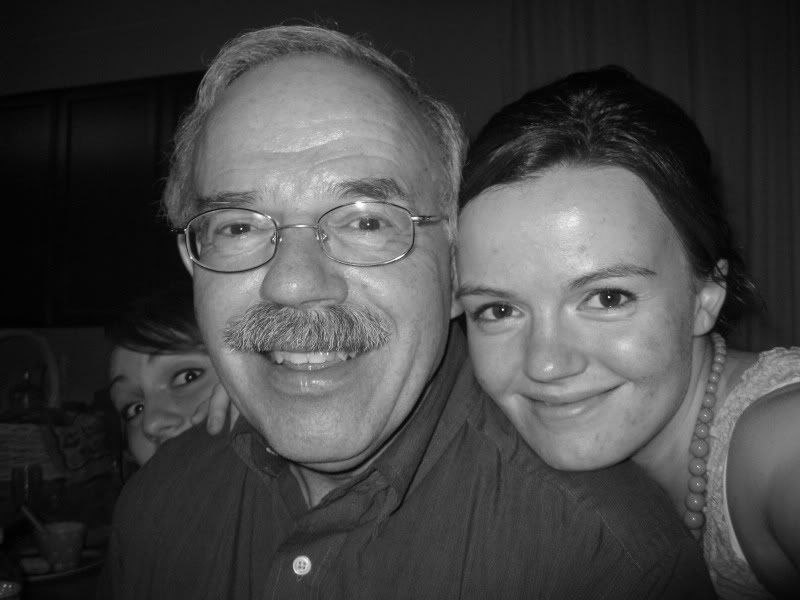 Uncle Josiah meets Rosalie!
And here's my Rooshie-Roo
Grandma loves her babies... and once she finally got her hands on this one, she hardly let go!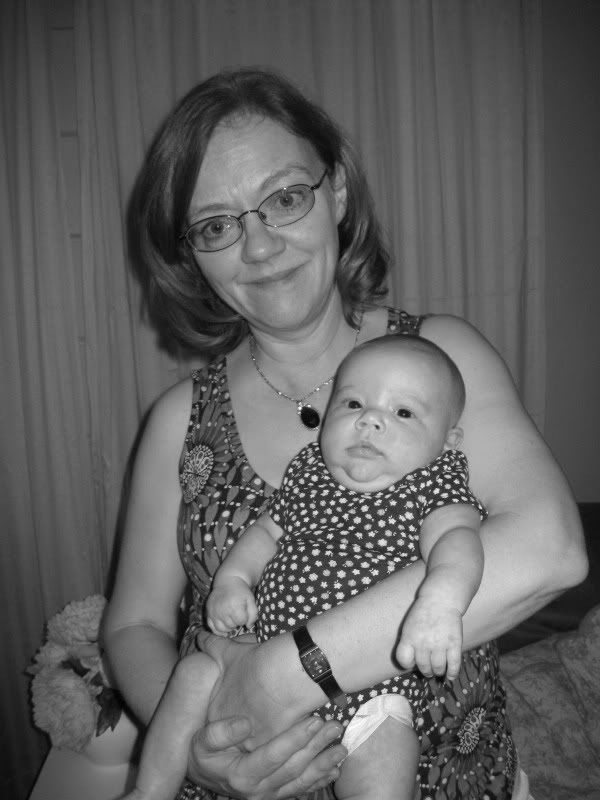 I love you, dear ones!!