Picture a quaint village. There are many houses such as this one (which just so happens to be my favorite... just look at the charming yellow and white. And those windows... oh! those windows.)
Throughout the village trees stand tall with the grace and dignity of age, and old-fashioned roses bloom sweetly in red, pink, and white.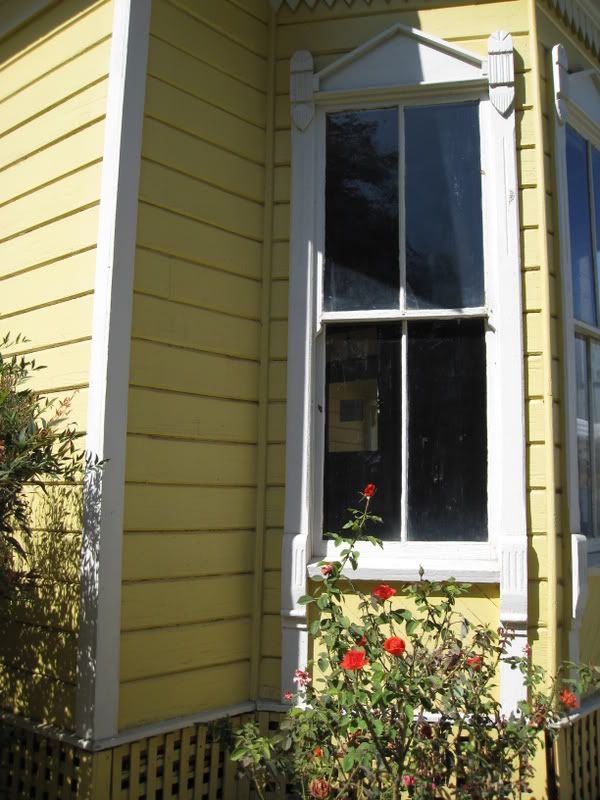 Add to this already lovely scene the beauty of a clear blue sky and soft autumn weather that is the perfect temperature for meandering.
There is a white old-fashioned gazebo, too, set in a clearing, and a jazz band plays from within. The music floats out through the village on the breeze, and each note sounds clear and alive, falling and blending into the peaceful atmosphere of the place.
Now, into this village, place rows and rows and booths and booths of antiques, different vendors selling everything vintage from buttons and gloves to washtubs and windows. Perfection?? I think so.
Some of you Bakersfieldians probably realize that I have just described the Peddler's Fair out at the Kern County Museum in the Pioneer Village. And if you have ever been, especially on such a perfect autumn day, you know how fun it is. I, being the old-fashioned vintage-loving girl that I am, could hardly contain myself. Usually, my sister/bestie Jessica goes with me...
(two or three years ago?? This picture captures our time there perfectly)
... but this year, last Saturday, it was just me. And while I did miss my antiquing companion and partner in silliness, it was SO lovely. No kids, no husband, no time frame. Just lots of meandering and looking, enjoying every bit of the beautiful day and my perfect surroundings. And, of course, there was some buying on my part. Yes, I came prepared, with a pocket full of cash saved up just for the occasion (thank you piano lessons and Sunday piano-playing).
Would you like to see my purchases?
But of course you would.
One of the first things I found, tucked in a rack of old magazines, was this:


I'm not exactly sure what it's original purpose was, but this little booklet is full of pages and pages of vintage lettering styles as well as pictures. I could not pass it up.

To think of the projects this could inspire! Lettering for cards and painted wooden signs... maybe a few pages could even be used to make some unique wall-hangings? The possibilities are endless. This is one of my favorite scripts in the book... so beautiful and old-fashioned.
For some time now, I've been searching for a shelf/cabinet to stand in one corner of our living room that is quite bare. And when I saw this, I knew I had found it:


It needs some serious cleaning and a brand-new paint job, but otherwise it's in great condition. And the best part?? It was only $50! I talked the guy down from $75, a fact I am quite pleased with. Check out my mad negotiating skills, yo. :) I can't WAIT to get started on this project and put it in its proper place. There is nothing I love better than taking something old and decrepit but full of character and making it beautiful again, a piece that can be a unique part of our home for years to come.
This lovely antique ring was found amidst trays and trays of jewelry. $3!! I wear it almost everyday now.

I am fascinated with old books, so when I came across a seller who had a bookcase full of them, I was thrilled. This one caught my eye immediately.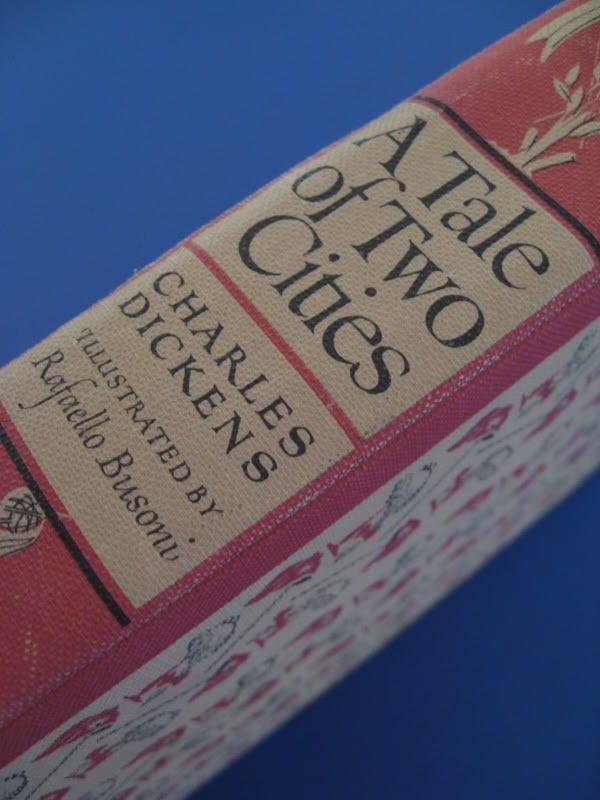 Mostly, because of it's cute vintage cover that is so decorative, but also because I have always wanted to read this classic. After purchasing it for $1.25 I opened it up and found something that delighted me even further: an ink inscription written in elegant cursive, slightly faded, but still easily read. "Merry Christmas to Jerry from Doug, Joanne, and the boys. 1951." When I read that I couldn't help but imagine a young man (or boy, maybe?) named Jerry reading through it's then-new pages, looking at the old-fashioned illustrations, 57 years ago. He's probably an old man by now, but I wonder if he still remembers reading A Tale of Two Cities so long ago. This is what I simply love about old things... the charm and allure of history, the mystery of the people that used to own them, use them, love them.

Last but not least, my most favorite (and perfectly providential) purchase of the day: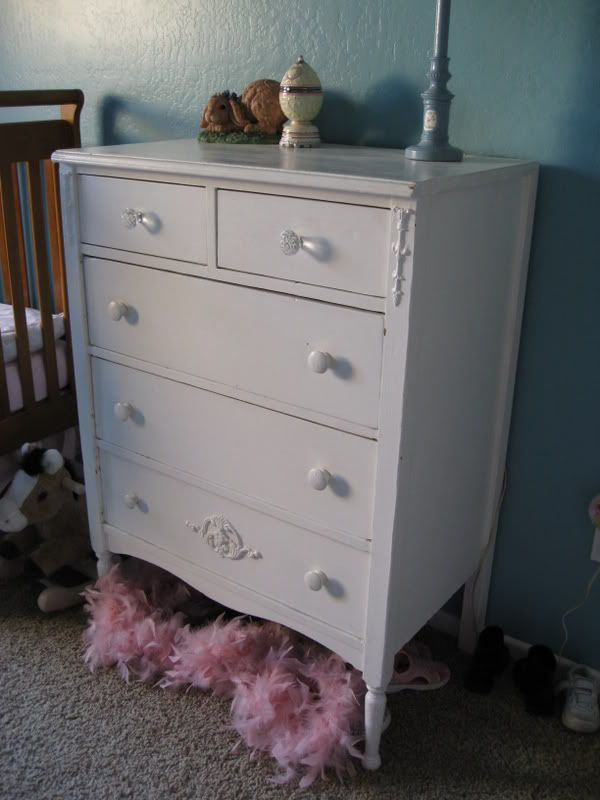 I am in LOVE with this antique shabby-chic dresser. The drawers work great, the paint is still good, and it could not match my girls' room any better. I've been using the same dresser (an old one of mine) for them ever since Emma was born, but I'd been hoping to find a different one to replace it. Now I can move their old dresser into the Baby's room, since it is the perfect size and height to put a changing pad on top of. I think that one will always be my "baby dresser" for that very reason. My girls think their new dresser is quite the novelty. And this treasure only cost me $75, which I was more than happy to pay since it was EXACTLY what I'd been searching for. Hooray!!
What a beautiful day I was blessed to enjoy... I'm so grateful, and it was just perfect in every way, from the weather and the surroundings to the wonderful finds.
I'll see you next year, beloved Peddler's Fair.